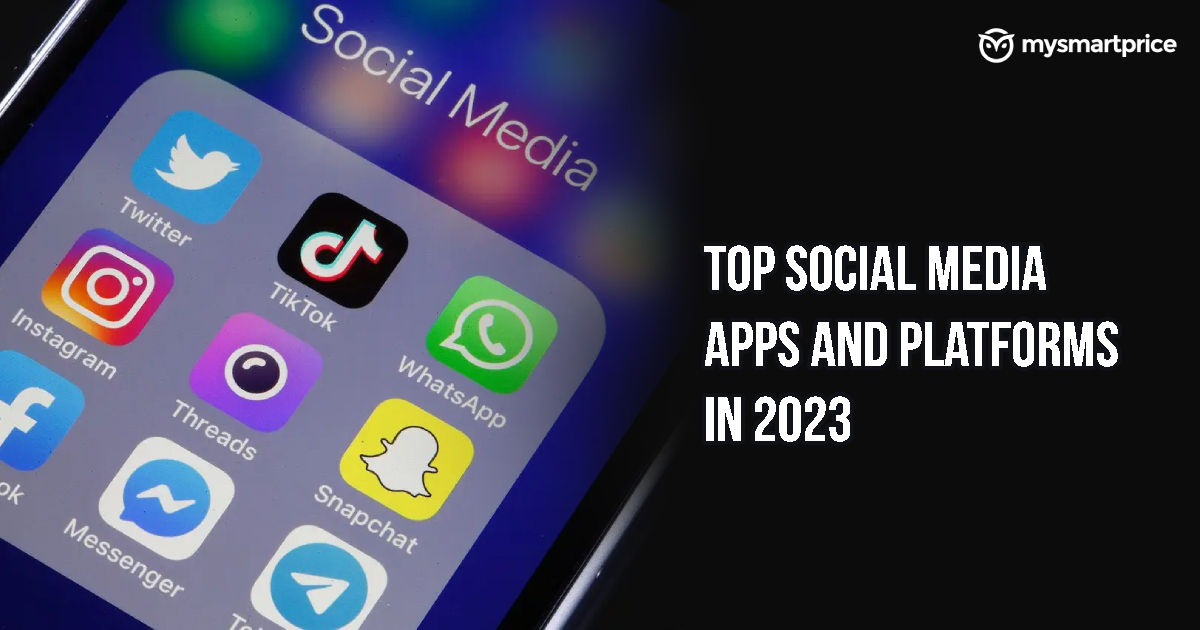 In today's digital age, social media has become an integral part of our lives, helping us connect with friends and family, learn, and find entertainment. However, with a multitude of apps and platforms available, it's challenging to pick the best ones. As we enter 2023, we've put together a list of the 15 top social media apps and platforms to simplify your choices. These options offer a wide range of features, ensuring you can find the perfect fit for your needs. Let's explore the best social media platforms for 2023 to enhance your online experience and stay connected with what's important.
Top 15 Social Media Sites and Apps
| | | |
| --- | --- | --- |
| Platform Name | Active Users | Popular Content Format |
| Facebook | 2.95 Billion | User-generated content |
| YouTube | 2.70 Billion | Music Videos |
| WhatsApp | 2 Billion | Messages |
| Twitter | 237.8 million | Tweets |
| Instagram | Over 2.35 billion | Photo and Reel sharing |
| WeChat | 1.327 billion | Messaging |
| Telegram | 550 million | Messaging, Channels, and media sharing |
| Snapchat | 750 million | Snap sharing |
| Pinterest | 400 million | Images, blogs, and posts. |
| LinkedIn | 950 million | Job applications |
| Discord | Over 300 million | Gaming discussions |
| Reddit | 1.660 billion | Social news and posts |
| Twitch | 140 million | Live Videos |
| Quora | Over 300 million | Questions and Answers |
| Tumblr | 135 million | Images, Blogs, Videos, and posts. |
Facebook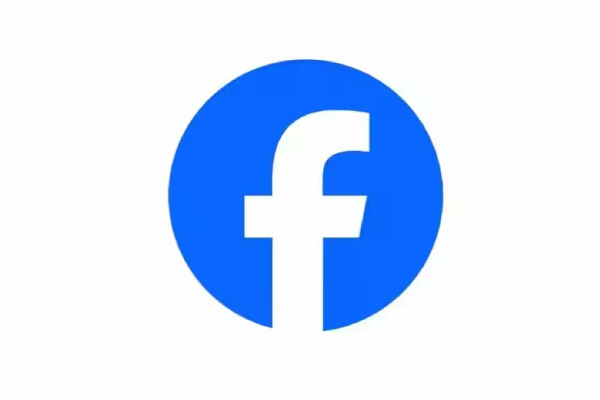 Facebook happens to be one of the most popular social media platforms that is used around the world. It is nothing but an Internet platform that enables users to set up free user-profiles and communicate with friends, co-workers, and even strangers via the internet. Users can upload different kinds of content, such as images, music, movies, and articles, and they can also communicate their views and opinions to an unlimited audience.
Features: Some of Facebook's key features include personal profiles and wall, a News Feed, Friends, Messages, comments, Inbox, friend requests, Messenger, Pages for social media influencers and businesses, Groups, events, photo and video posting, advertising, games, live streaming, and much more.
Website/ App URL: Facebook
User Demographics:
18.1% of people between the ages of 18-24
25.7% of people between the ages of 25-34
18.1% of people between the ages of 35-44
13.6% of people between the ages of 45-54
Read More: Twitter Video Download: How to Download Twitter Videos on Your Android, iOS Mobile Phones and Laptop
YouTube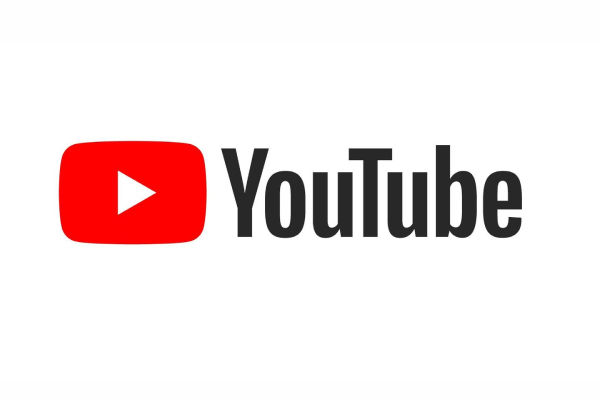 YouTube is a free video-sharing website that offers simple accessibility to a large collection of video-based material. It additionally enables you to create and post video content of your own, permitting you to share your artistic talents with a worldwide audience.
Features: YouTube's key features include video sharing, accounts for users, commenting and liking, playlists, live video streaming, commercialization possibilities for creators, YouTube Premium, which offers data analysis, copyright protection, community guidelines, VR and 360-degree videos, and YouTube Kids, which is a platform for children's content.
Website/ App URL: YouTube
User Demographics:
95% of people between the ages of 18-29
91% of people between the ages of 30-49
83% of people between the ages of 50-64
49% of people between the ages of 65+
WhatsApp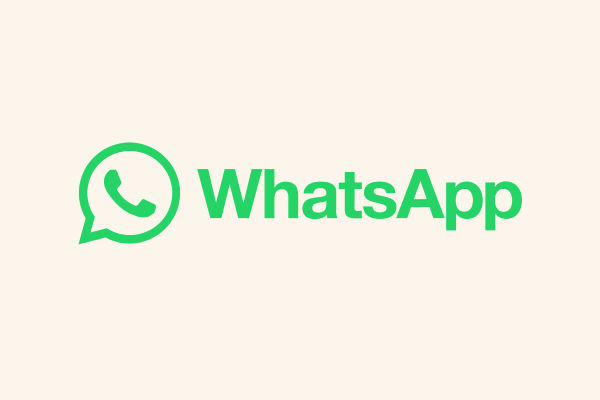 WhatsApp is a free smartphone messaging application that works over the world's internet and enables users to send and receive messages, photos, audio, and videos. Though it operates similarly to conventional text messaging, the messaging app WhatsApp is cheaper to use due to the fact that it communicates via the Internet.
Features: Instant Messaging, Voice and Video Calls, Group Chats, WhatsApp Business, File Sharing, End-to-End Encryption, Location Sharing, Multiple devices, Chat lock, Edit messages, WhatsApp Web QR Code, Share high-quality photos, Dedicated video recording mode, Web and Desktop Versions, Voice status, and Status link previews.
Website/ App URL: WhatsApp
User Demographics:
53.9% of WhatsApp users are male and 46.1% are female users
Twitter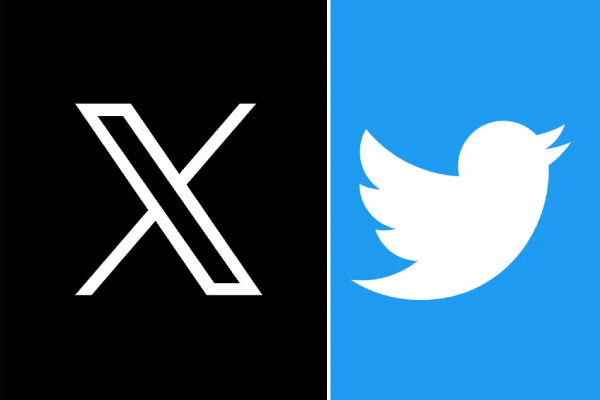 Twitter is a free social networking platform that allows users to exchange short messages known as tweets, which can contain text, videos, photos, or web links. It allows people to connect with and keep in contact with loved ones, co-workers, and friends through the exchange of short, frequent messages.
Features: Tweets, Following, Retweets, Likes, Posts, Adding and following content, Verified accounts, Hashtags, Mentions, Third-party applications, Twitter Spaces, Twitter Cards, Tweet Polls, Periscope Integration, Lists, Twitter Analytics, Related headlines feature, Polls, Integrated photo-sharing service, Twitter Moments, and Verified Accounts.
Website/ App URL: Twitter
User Demographics:
6.6% of people between the ages of 13-17
17.1% of people between the ages of 18-24
38.5% of people between the ages of 25-34
20.7% of people between the ages of 35-49
17.1% of people between the ages of 50+
Read More: What Does DM Mean on Instagram?
Instagram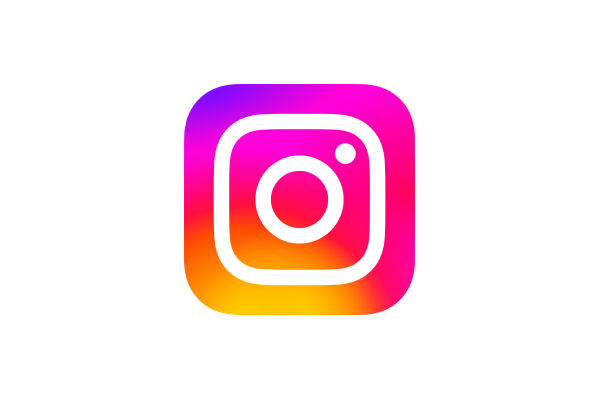 Instagram is a popular social networking platform that allows users to share photographs and videos, interact with content, and connect with others via features such as posts, stories, and direct messaging.
Features: Posting, Stories, IGTV, Reels, Live Streaming, Direct Messaging, Explore, Hashtags, Shopping, Business Profiles, Insights, Broadcast Channels, Collaborative Posts, Music in Carousels, Notes, Filters, Tagging, Mentions, Location Tags, Sponsored Posts, Close Friends, Archive, Multiple Accounts, Reels Templates, AI Stickers, Profile Customization, Follower Requests, Desktop Insights, Meta Verified, Privacy Settings, Video and Voice Calls
Website/ App URL: Instagram
User Demographics:
50% of all Instagram users are female while 50% are male
WeChat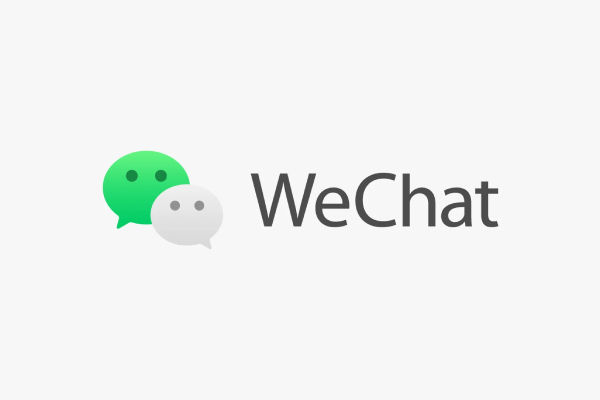 WeChat is often referred to as a "super-app" due to the way it incorporates a bunch of communication features, primarily including text and voice messaging, group communication, conferencing via video, video games, mobile banking, multimedia sharing, and sharing of locations.
Features: Some of the main features of WeChat include messaging, voice and video calls, Moments for updates, hold-to-talk voice messaging, broadcast (one-to-many) messaging, video conferencing, Mini Programs, WeChat Pay, video games, location sharing, stickers, QR code scanning, video moments, group chats, and much more.
Website/ App URL: WeChat
User Demographics:
25% of users are between 25 and 30 years old
19% of users are over 41 years old
33.5% of users are 24 and below
Telegram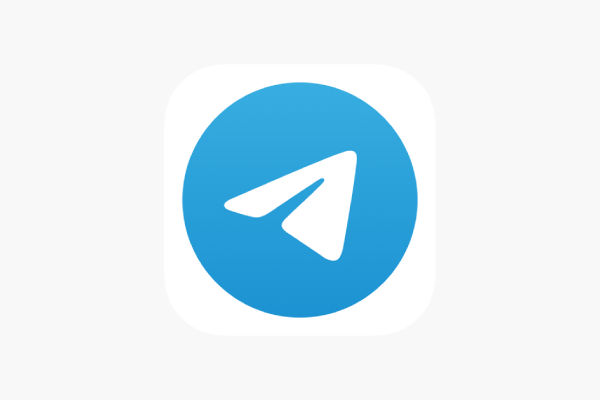 Telegram, often known as Telegram Messenger, is a messaging application that works online as well as on various devices, allowing users to send messages, share content such as photos and files, make private and group conversations, and do live broadcasts.
Features: Some of the key features of Telegram include Private and group messaging, voice and video calls, self-destructing chats, Edit and Replace Pictures After Sending Them, channels, file sharing, stickers, bots, Save Your Chats in Folders, Delete Messages at Any Time, multiplatform support, cloud storage, Edit Videos, Set Your Telegram Account to Self-Destruct, message editing, scheduled messages, passcode lock, data privacy, Send Silent Messages, Schedule Messages, and much more
Website/ App URL: Telegram
User Demographics:
41.4% of Telegram users are female, and 58.6% are male users
Snapchat
Snapchat is an app that allows users to share photographs and videos, known as "Snaps," that receivers can view quickly before they disappear. It also has "stories" for 24-hour sharing of Snap collections, as well as special effects and filters that are perfect for interacting with one another.
Features: Snapchat features include self-destructing photos and videos (Snaps), Stories, Custom Stories, real-time messaging, Snapstreak, Filters, Lenses, Discover content, Snap Map, Geofilters, Snap code, Memories, group chats, Bitmoji integration, video and voice calls, stickers, profile customization, Spectacles, and Discover Stories
Website/ App URL: SnapChat
User Demographics:
56.4% of Snapchat users are female, and 43.1% are male users
Read More: How to Check Who Viewed Your Instagram Profile?
Pinterest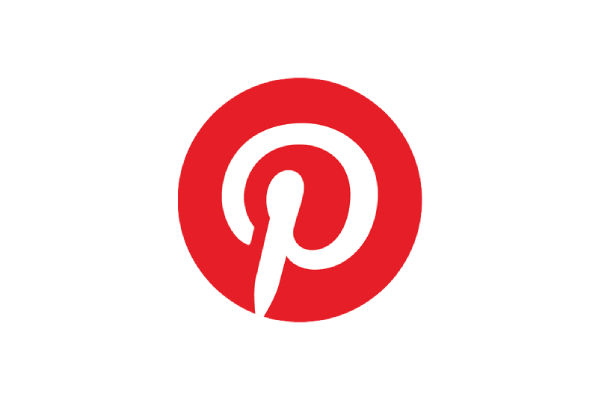 Pinterest functions similarly to a digital bulletin board, where users are allowed to collect and save images and ideas from the internet. It is a wonderful platform for getting ideas and planning various projects, such as house decorating or cooking.
Features: Pinterest features include pinning and organizing content, visual search, shopping, Activity Tracking, Artwork Management, idea sharing, group boards, following, personalized home feed, video and story pins, notifications, Campaign Management, Change Management, image recognition with Lens, and rich pins, commenting and noting, Content Library, Content Management, and Brand Guidelines
Website/ App URL: Pinterest
User Demographics:
76.2% of Pinterest users are female, and 17.2% are male.
LinkedIn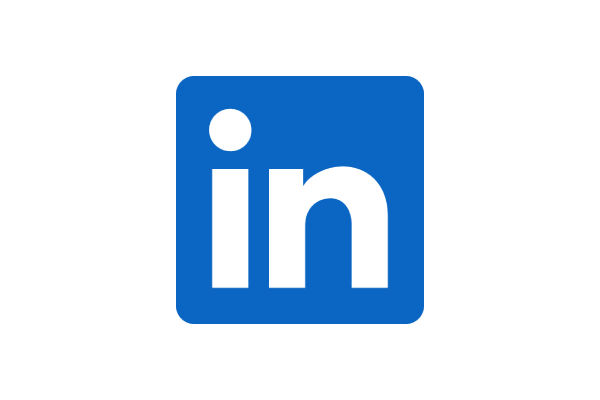 LinkedIn is the world's largest online professional network, and it is an essential tool for job applicants, students searching for internships, experts looking for ways to broaden their field of expertise contacts, as well as individuals looking to gain the necessary abilities for career progression.
Features: LinkedIn features include profile creation, professional connections, seeking employment, business pages, educational materials, groups for professionals, advertising, messaging, news feed, publishing, salary perspectives, premium memberships, employment opportunities, events, "Open to Work" status, and evaluations of skills.
Website/ App URL: LinkedIn
User Demographics:
21.7% are between the age groups of 18-24
15.4% are between the age groups of 35-54
2.9% of people over 55 use LinkedIn
Discord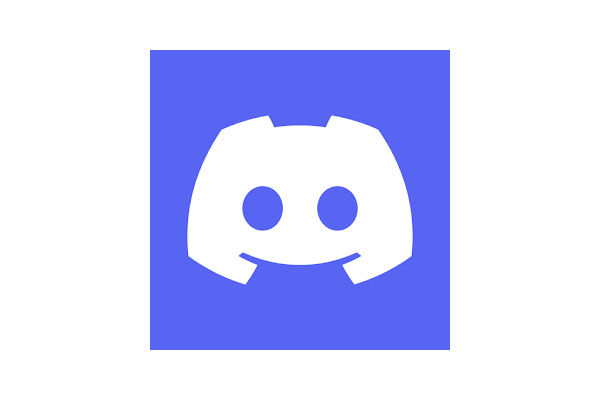 Discord, with over 250 million users, stands out as a popular network for online gamer discussion. It allows players to engage in voice, video, or text chats with friends as well as participate in servers where large groups convene.
Features: Discord features include text and voice chat, video calls, Alerts/Notifications, servers and channels, direct messaging, bots, roles and permissions, file sharing, Bulk Send, Commenting/Notes, emojis and reactions, integrations, screen sharing, push notifications, Messaging, Collaboration Tools, customization, moderation tools, community management, mobile and desktop apps, activity status, overlay, and more
Website/ App URL: Discord
User Demographics:
65.5% of Discord users are male while the female population is only 34.5%
Reddit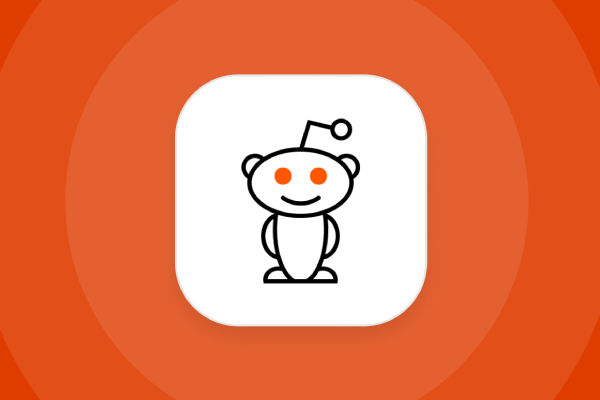 Reddit is a social news website and a forum for discussion where users collaborate to curate and elevate information using voting. The website's name smartly integrates a pun on the phrase "I read it." This one-of-a-kind platform enables users to participate in a wide range of topics, enabling them to share their views by contributing to various content and influencing the popularity of posts.
Features: Reddit features consist of subreddits, voting systems, comments, user profiles, Account Switcher, Show Comment Karma, multimedia posts, awards, chat, search, trending content, moderation, New Comment Count, Save Comments, saved posts, gilding, NSFW filters, mobile apps, dark mode, premium subscription, user-created subreddits, original content sharing, and Reddit Gifts
Website/ App URL: Reddit
User Demographics:
74% of Reddit users are male while the female population is only 25.8%
Twitch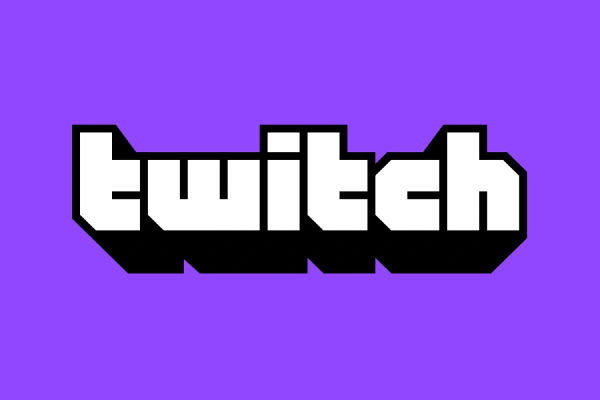 Twitch is a website where individuals stream live videos of themselves playing video games, following esports matches, engaging in music, producing art, and otherwise expressing their everyday experiences. It serves as a multifunctional platform for a wide range of broadcasting activities.
Features: The main features of Twitch include live streaming, gaming and esports content, creative showcases, music streams, Highlight Clips, Video archives, stream categories, interactive chat, Monetization options, Chatbots, analytics, and much more
Website/ App URL: Twitch
User Demographics:
65% of Twitch users are male, and the remaining 35% are female users
Quora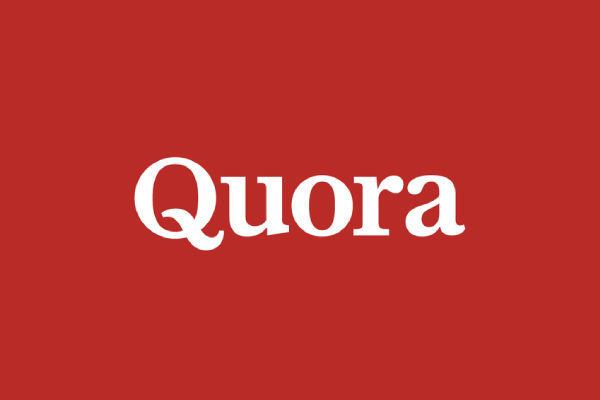 Quora is an educational and knowledge-sharing community that enables users to ask questions about a wide range of topics and communicate with others who contribute useful information and high-quality answers. Users ask queries, and the online community ranks and elevates the most helpful responses to the top.
Features: The top main features of Quora include questions and answers, subject matter, favourable reviews and downvotes, blog posts, personal profiles, notifications, places for communities, Quora Digest, feedback, revisions, and recommendations, follow-up inquiries, the Quora Partner Programme, and privacy settings
Website/ App URL: Quora
User Demographics:
40 million total monthly users, where 15% of users are noted to be from India
Tumblr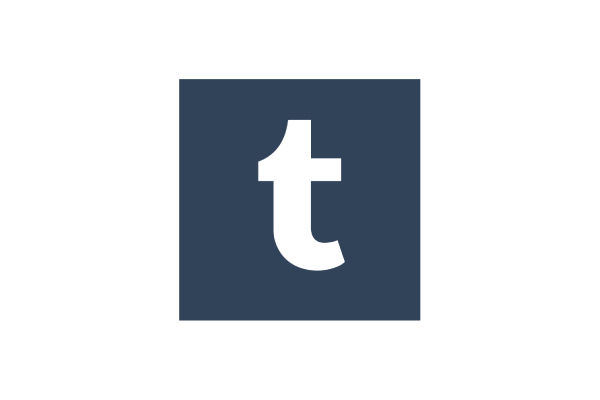 Tumblr is a social networking service that permits users to write short posts that are referred to as "tumblelogs." It provides a forum for individuals to connect and discuss their mutual interests. With over 529 million blogs, the site has been a host of several artistic ideas, posts, and blogs.
Features: Tumblr's features include brief form blog posts, blog modification, follow and reblogging, likes, messages, tagging, multimedia upload, planned posts, mobile applications, a query tool, settings for privacy, and engagement with the community.
Website/ App URL: Tumblr
User Demographics:
40% of Tumblr users are Gen Z and the other 30% are Millennials
FAQs
1. How do I choose the right social media app for my needs?
By keeping in mind the features and options that are offered by a bunch of the different social media applications, a user can choose the right app for his needs. All he or she needs to do is pay attention to your requirements and the things that the application has to offer.
2. What are the latest trends in social media app usage and features?
Short reels and videos are the latest trends that are going on in the different social media applications. One of the top features that has been added to most of these applications is the option to share short videos and statuses.
3. Do social media apps have age restrictions or content guidelines?
Yes, many social media applications have age restrictions or content guidelines. For example, to make an account on TikTok, Instagram, Twitter, Pinterest, Kik, YouTube, Snapchat, Facebook, and other platforms, users must be at least 13 years old.
4. Are there any upcoming social media apps that I should watch out for?
As of now, no information has been shared regarding the upcoming social media applications.