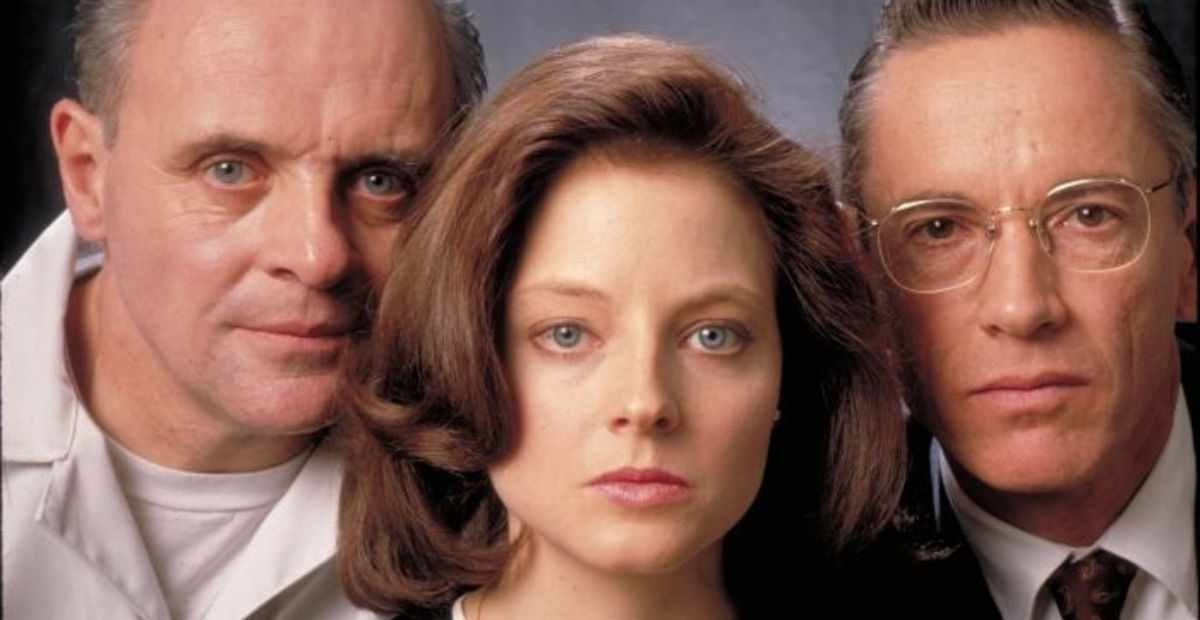 Everyone loves a good thriller. All always enjoy the racing plot, the action, and the drama. Everyone loves a good thriller to watch time and again. There's only so much comedy or romance that you can watch. It gets boring after some time. Thrillers, however, are a different ball game. No matter how many you watch, you can never get bored of thrillers because each is different.
Amazon Prime is extremely popular among OTT aficionados because of the wide variety of content found on the platform. Prime has a great selection of thrillers that gets better every month. You have everything from crime capers to classic psychological suspense tales, or you can even find some dark and disconcerting stuff you've never heard of before. Whether you're a veteran of thrillers or just getting your fingers wet in the genre, you might find your next watch here.
Top Thriller Movies on Amazon Prime to Watch
| | | |
| --- | --- | --- |
| Movie Name | Release Year | Rating |
| The Silence of the Lambs | 1991 | 8.6 |
| Leon the Professional | 1996 | 8.5 |
| The Usual Suspects | 1995 | 8.5 |
| The Handmaiden | 2016 | 8.1 |
| The Boondock Saints | 2000 | 7.8 |
| The Machinist | 2004 | 7.7 |
| We Need to Talk About Kevin | 2011 | 7.5 |
| Nobody | 2021 | 7.4 |
| No Time to Die | 2021 | 7.3 |
| The Courier | 2020 | 7.1 |
| The Ghost and the Darkness | 1996 | 6.8 |
| I See You | 2019 | 6.8 |
| The Thomas Crown Affair | 1999 | 6.8 |
| You were never really here | 2017 | 6.8 |
| Us | 2019 | 6.8 |
| The Devil's Advocate | 1997 | 6.8 |
| The Protege | 2021 | 6.1 |
| Vivarium | 2019 | 5.8 |
| Memory | 2022 | 5.7 |
The Silence of the Lambs
This movie is one of the greatest psychological thrillers ever made. The story follows a young FBI agent who tries to catch a serial killer by interviewing a second killer who is already in prison.
IMDb rating – 8.6
Cast – Kasi Lemmons, Anthony Hopkins, Lawrence A. Bonney, Jodie Foster, Scott Glenn , Lawrence T. Wentz, Frankie Faison, Anthony Heald, Frank Seals Jr, Don Brockett, Stuart Rudin, Jeffrie Lane, Maria Skorobogatov, Leib Lensky, Jim Roche, Brooke Smith, Ted Levine, George 'Red' Schwartz.
Duration – 1h 58min
Genre – Crime, Thriller, Drama
Director – Jonathan Demme
Also Read: New Movies on Amazon Prime Video
Leon the Professional
The story follows a hitman, who lives next door to a young girl called Mathilda, and her troubled family. A corrupt federal agent targets the girl's family and decides they must go. The hitman shelters the girl then starts coaching her. They build a unique relationship, one for the ages.
IMDb rating – 8.5
Cast – Gary Oldman, Jean Reno, Danny Aiello, Natalie Portman, Willi One Blood, Peter Appel, Keith A. Glascoe, Don Creech, Ellen Greene, Randolph Scott, Elizabeth Regen, Michael Badalucco, Carl J. Matusovich, Frank Senger, Lucius Wyatt Cherokee, Eric Challier, Maïwenn, Luc Bernard
Duration – 1h 50min
Genre – Action, Drama, Crime
Director – Luc Besson
Akilla's Escape
This movie has all the ingredients of the perfect gangland thriller. It follows its protagonist Akilla, who is all too familiar with this dangerous world and is trying to prevent a young boy from getting too familiar with this world himself. This movie nicely surfs the personal and sociopolitical tension between the present and the past, and the choices between them, move us.
IMDb rating – 5.5
Cast – Saul Williams, Vic Mensa, Thamela Mpumlwana, Donisha Rita Claire Prendergast, Shomari Downer, Ronnie Rowe, Theresa Tova, Olunike Adeliyi, Brandon Oakes, Bruce Ramsey, Cassius Crieghtney, Colm Feore, Pedro Miguel Arce, David Keeley, Victor Gomez, Jennifer Podemski, Tony Nappo, Husein Madhavji
Duration-1h 30min
Genre-Crime, Drama
Director – Charles Officer
Also Read: Best Thriller Movies on Netflix
The Boondock Saints
This movie has an exciting story that stitches together themes of justice and family as a pair of twin brothers turn into vigilantes, and battle Russian mobsters while escaping from the pursuit of an FBI agent. In the name of God, these two Catholic brothers wipe out the mob in Boston.
IMDb rating – 7.8
Cast – Willem Dafoe, Sean Patrick Flanery, Norman Reedus, Billy Connolly, David Della Rocco, David Ferry, Bob Marley, Brian Mahoney, William Young, Bill Craig, Richard Fitzpatrick, Dot-Marie Jones, Robert Pemberton, Scott Griffith, Layton Morrison, James Binkley, Matthew Chaffee, Robert Eaton.
Duration – 1h 48min
Genre – Action, Thriller
Director – Troy Duffy
The Courier
This story revolves around the infiltration of the nuclear program of the Soviet Union, which was instrumental in ending the Cuban Missile Crisis. It tells us about businessman Greville Wynne, who a Russian source has asked to try and end the missile crisis.
IMDb rating – 7.1
Cast – Benedict Cumberbatch, Merab Ninidze, Rachel Brosnahan, Vladimir Chuprikov, Emma Penzina, Fred Haig, Angus Wright, Anton Lesser, Mariya Mironova, Keir Hills, David Bark-Jones, Jessie Buckley, Miles Richardson, Petr Klimes, Kirill Pirogov, Harry Carr, Benny Maslov
Duration – 1h 52min
Genre – Drama, History, Thriller
Director – Dominic Cooke
Also Read: Best Horror Movies on Netflix 2022: The Amityville Horror, Things Heard and Seen, Escape Room, and More
The Ghost and the Darkness
Based on the terrifying legend of the Tsavo man-eating lions, this story follows a pair of malicious, almost supernaturally driven lions, that terrorizes a group of construction workers, killing for the sake of killing. It becomes so bad that hunters are brought in to finish off the rogue big cats, but the task seems almost impossible.
IMDb rating- 6.8
Cast – Val Kilmer, Michael Douglas, John Kani, Tom Wilkinson, Bernard Hill, Emily Mortimer, Brian McCardie, Henry Cele, Om Puri, Raheem Khan, Kurt Egelhof, Satchu Annamalai, Teddy Reddy, Jack Devnarain, Glen Gabela, Alex Ferns, Richard Nwamba, Nick Lorentz.
Duration – 1h 50min
Genre – Adventure, Drama, Thriller
Director – Stephen Hopkins
The Handmaiden
This story follows a team of con men and a young pickpocket. This team tries to defraud an heiress called Hideko, as the pickpocket convinces her to marry the conman. You have betrayal and eroticism intertwined with psychological thrills, making this movie entertaining.
IMDb rating – 8.1
Cast – Kim Min-hee, Ha Jung-woo, Cho Jin-Woong, Moon So-ri, Kim Tae-ri, Yong-nyeo Lee, Min-Chae Yoo, Kim Hae-sook, Dong-hwi Lee, Kyu-Jung Lee, Si-Eun Kim, Rina Takagi, Si-yeon Ha, Geun-hee Won, Jong Dai-Kim, Han-sun Jang, Eun-yeong Kim, Ri-woo Kim.
Duration – 2h 25min
Genre – Drama, Romance, Thriller.
Director – Park Chan-wook
I See You
The story follows a policeman and his doctor wife, who are facing marital problems. Their son blames the mother. During his day job, the policeman investigates a missing boy's case. The case seems like a kidnap case and is similar to some cases a few years ago.
IMDb rating – 6.8
Cast – John Tenney, Owen Teague, Libe Barer, Helen Hunt, Gregory Alan Williams, Judah Lewis, Allison Gabriel, Erika Alexander, Riley Caya, Adam Kern, John Newberg, Nicole Forester, Brooks Roseberry, Terry Clark, A.J Ransom, Wyatt McClure, Cherie McClain
Duration – 1h 38min
Genre – Crime, Drama, Horror
Director – Adam Randall
The Machinist
The story follows factory worker Trevor Reznik, who starts getting paranoid and withdrawn after an on-the-job accident. Unable to sleep or eat, his waking hours are haunted by strange and terrifying visions. What is the dark fact behind his fragmenting reality? As you find out, plunge through the depths of fear, uncertainty, and insomnia.
IMDb rating – 7.7
Cast – Christian Bale, Jennifer Jason Leigh, Michael Ironside, Aitana Sánchez-Gijón, John Sharian, Reg E Cathey, Lawrence Gilliard Jr., Matthew Romero Moore, Anna Massey, Robert Long, Colin Stinton, Craig Stevenson, Jeremy Xido, Ferran Lahoz, Norman Bell, Nancy Crane, Richard Torrington, Buffy Davis
Duration – 1h 41m
Genre – Drama, Thriller
Director – Brad Anderson
The Protege
The story follows a highly-skilled assassin who goes on the warpath for revenge after losing her mentor. As a child, Anna was rescued by the world-famous assassin Moody. He taught her everything she knows about killing, and she soon becomes the world's most sought-after contract killer. But when Moody is killed, she vows to avenge his death. Her confrontation with the killer becomes increasingly dangerous, as all of the loose ends from her previous kills start to come together.
IMDb rating – 6.1
Cast – Michael Keaton, Maggie Q, Samuel L Jackson, Patrick Malahide, David Rintoul, Ori Pfeffer, Ray Fearon, Tudor Chirila, Robert Patrick, Florin Piersic Jr., George Pistereanu, Velizar Binev, Alexandru Bordea, Eva Nguyen Thorsen, Tanja Keller, Sara Maria Groseanu, Alina Wang, Taj Atwal
Duration – 1h 49mins
Genre – Action, Thriller
Director – Martin Campbell
Also Read: Upcoming Telugu Movies on OTT to Watch
The Thomas Crown Affair
In this story, we follow a gentleman thief who pulls off the perfect heist just because he can. He is a rich and successful playboy who steals artwork to amuse himself. However, in a seductive detective, he may have met his match.
IMDb rating – 6.8
Cast – Denis Leary, Rene Russo, Pierce Brosnan, Frankie Faison, Ben Gazzara, Mark Margolis, Charles Keating, Faye Dunaway, Bill Ambrozy, Michael Lombard, Michael Bahr, Robert D Novak, James Saito, Joe H. Lamb, Mischa Hausserman, Esther Cañadas, Daniel Oreskes
Duration – 1h 53min
Genre – Crime, Romance, Thriller
Director – John McTiernan
The Usual Suspects
A lone survivor narrates the twisted events that lead up to a gun battle on a boat that started when 5 criminals met at a seemingly random police lineup. A con man, Kint (Kevin Spacey) compares the world's most mysterious criminal, Keyser Soze, to the devil himself. Kint tries to convince the government officials that not only does this crime lord exist, but he was also the one who pulled Kint and his partners into a heist that resulted in an explosion at San Pedro Harbor, killing many people.
IMDb rating – 8.5
Cast – Gabriel Byrne, Kevin Spacey, Chazz Palminteri, Stephen Baldwin, Kevin Pollak, Benicio Del Toro, Suzy Amis, Pete Postlethwaite, Dan Hedaya, Giancarlo Esposito, Paul Bartel, Carl Bressler, Phillipe Simon, Jack Shearer, Christine Estabrook, Clark Gregg, Morgan Hunter, Ken Daly.
Duration – 1h 46min
Genre – Crime, drama, mystery.
Director – Bryan Singer
Vivarium
The story follows two young lovers, Gemma and Tom, looking for a home. However, it suddenly becomes difficult to escape when they reach a cookie-cutter neighborhood. A child shows up on their doorstep, and the couple needs to care for this child if they are to be released.
IMDb rating – 5.8
Cast – Imogen Poots, Danielle Ryan, Jesse Eisenberg, Molly McCann, Côme Thiry, Jonathan Aris, Éanna Hardwicke, Senan Jennings, Olga Wehrly, Fionn Lockett, Terence McEneaney, Walter McCabe, Stephen Morrison, Sarolta Charlotte Simon, Michael McGeown, Jack Hudson,
Duration – 1h 37min
Genre – Mystery, Horror, Sci-fi.
Director – Lorcan Finnegan
We need to talk about Kevin
Kevin's mother struggles to love her weird child, even though he says and does increasingly dangerous things. However, Kevin is just getting started, and his final act will be beyond what anyone could even imagine.
IMDb rating – 7.5
Cast – John C. Reilly, Tilda Swinton, Jasper Newell, Ezra Miller, Siobhan Fallon Hogan, Rocky Duer, Kenneth Franklin, Alex Manette, Paul Diomede, Leslie Lyles, J. Mallory McCree, Michael Campbell, James Chen, Mark Elliot Wilson, Blake DeLong, Lauren Fox, Andy Gershenzon
Duration – 1h 52min
Genre – Drama, Mystery, Thriller
Director – Lynne Ramsay
You were never really here
The story follows a traumatized veteran who isn't afraid of violence, and tracks down missing women for a living. However, one job spins out of control, and his nightmares overcome him as a conspiracy gets unearthed, which could be either his awakening or his death trip.
IMDb rating – 6.8
Cast – Judith Roberts, Joaquin Phoenix, John Doman, Ekaterina Samsonov, Larry Canady, Vinicius Damasceno, Dante Pereira-Olson, Frank Pando, Neo Randall, Alex Manette,Edward Latham, Denis Ozer, Claire Hsu, Lucy Lan-Luo, Tia Sofia Begh, Lilian Tsang, Annie Mac-Yang, Mengqi Hi
Duration – 1h 29min
Genre –Crime, Drama
Director – Lynne Ramsay
Memory
In this movie, expert assassin Alex refuses to complete a job for a dangerous criminal organization; he soon becomes a target for them. FBI agents and Mexican intelligence are investigating the trail of bodies, getting closer to Alex. The crime syndicate and FBI are in close pursuit of him, but Alex has the skills to stay ahead – except for one thing. He is struggling with severe memory loss, which affects his every move. With everyone after him, Alex must question his actions and whom he can trust. This movie is going to give the viewers edge-of-the-seat thrills!
IMDb rating – 5.7
Cast – Liam Neeson, Monica Bellucci, Guy Pearce, Taj Atwal
Duration-1h 54min
Genre-Crime, Drama
Director – Martin Campbell
Nobody
In this movie, Hutch Mansell is a man who likes to keep to himself. But when two thieves break into his suburban home one night, he's forced to defend himself and his family. The aftermath of the incident soon brings out his long-simmering rage. In a barrage of fists, gunfire, and squealing tires, Hutch must now save his wife and son from a dangerous adversary — and ensure that he will never be underestimated again.
IMDb rating – 7.4
Cast – Bob Odenkirk, Aleksey Serebryakov, Connie Nielsen, Christopher Lloyd

Duration-1h 33min
Genre- Action, Drama
Director – Ilya Naishuller
No Time to Die
In this movie, James Bond is enjoying a peaceful retirement in Jamaica, but his idyll is interrupted when his old CIA friend Felix Leiter shows up asking for help. The mission to rescue a kidnapped scientist turns out to be far more dangerous than expected, leading Bond on the trail of a mysterious villain who is armed with a powerful new technology. Can Bond stop him before he can do any more damage?
IMDb rating – 7.3
Cast –Daniel Craig, Ana de Armas, Rami Malek

Duration-2h 43m
Genre- Action
Director – Cary Joji Fukunaga
Us
In this movie,The Wilson family – mother Adelaide, father Gabe, son Jason, and daughter Zoe – return to the beachfront home where Adelaide grew up as a child. A traumatic experience from the past plagues Adelaide, and she's convinced that something bad will happen. Her worst fears come true when four masked strangers break into the house. The family is horrified to discover that each attacker takes the appearance of one of them. They must fight for their lives against these doppelgangers.
IMDb rating – 6.8
Cast – Lupita Nyong'o, Winston Duke, Elisabeth Moss

Duration-2h 1m
Genre- Dark, Vengeance
Director – Jordan Peele
The Devil's Advocate
Devil's Advocate was directed by Taylor Hackford. The story concerns Kevin (Keanu), a defense attorney who has never lost a single case. He's married to Mary Ann (Charlize). The story focuses on Kevin's need for "always winning" and "staying on top." His winning streak causes him to cross paths with John Milton (Al Pacino) who eventually recruits him. The rest of the film deals with the strange happenings in their lives and the effects it has. It stars Keanu Reeves, Al Pacino, and Charlize Theron in the lead roles.
IMDb rating – 6.8
Cast – Keanu Reeves, Al Pacino, Charlize Theron

Duration- 2h 24m
Genre- Supernatural
Director – Taylor Hackford
That rounds off the list of thrillers on Amazon Prime. Enjoy one, or enjoy it all at your leisure!