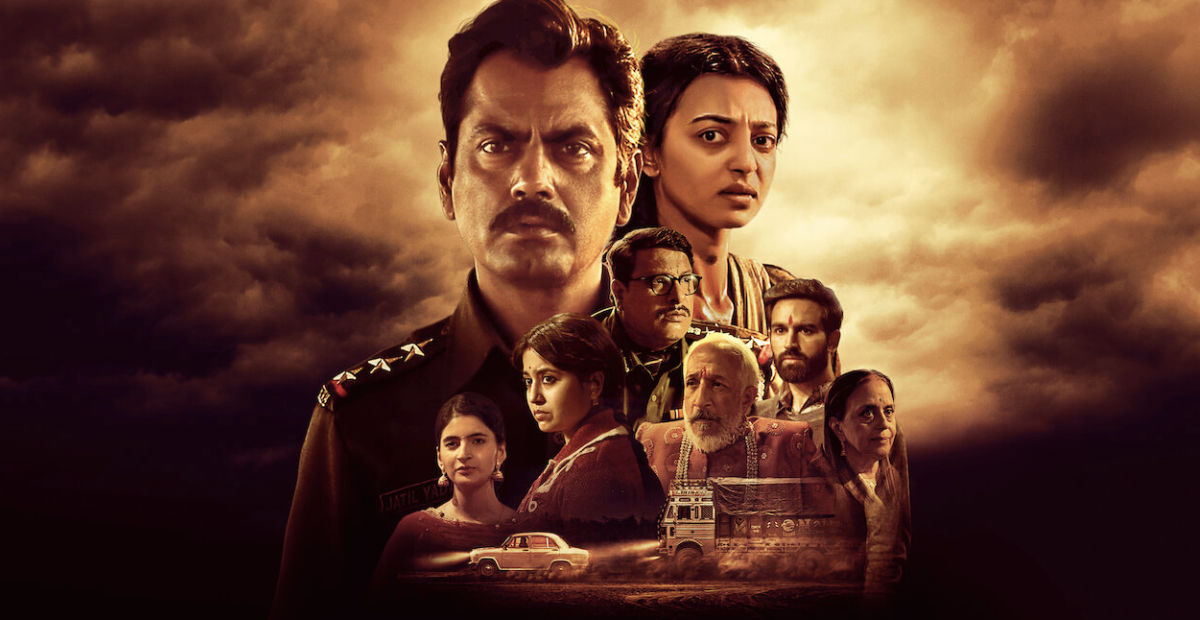 Thriller movies hold a special place in the hearts of movie lovers. With their captivating twists and turns, each thriller offers a truly extraordinary experience. While there are fans of romance, comedy, and action, there's a distinct group of enthusiasts who consider a movie truly worthwhile only if it sets their hearts racing with anticipation. Sometimes, an adrenaline rush is just what we need.
A great thriller will keep you on the edge of your seat, causing sweat to form and nails to be bitten in suspense. You might even find yourself staying up late into the night, unable to tear your eyes away from the screen or page as you try to unravel the next twist.
If you're new to the genre or looking for your next heart-pounding watch, here are some thrilling movies to consider. While this list isn't exhaustive, these selections on Netflix are sure to have you hanging off your seat in suspense.
Best Thrillers on Netflix Right Now
| | | |
| --- | --- | --- |
| Movie Name | Release year | IMDb rating |
| The Pale Blue Eye | 2022 | 6.7 |
| Spiderhead  | 2022 | 5.4 |
| 1922 | 2017 | 6.2 |
| Operation Mincemeat | 2022 | 6.6 |
| I Care a Lot | 2020 | 6.3 |
| The Platform | 2020 | 7 |
| Oxygen  | 2021 | 6.5 |
| Nocturnal Animals | 2016 | 7.5 |
| Gerald's Game | 2017 | 6.5 |
| Velvet Buzzsaw | 2019 | 5.7 |
| Bird Box | 2018 | 6.6 |
| Apostle  | 2018 | 6.3 |
| Cam  | 2018 | 5.9 |
| Berlin Syndrome | 2017 | 6.3 |
| Creep  | 2014 | 6.3 |
| In the Shadow of the Moon | 2019 | 6.2 |
The Pale Blue Eye  
This movie is a must-watch for fans who like a gothic mystery because it has twists at every turn, and whenever you think you know who someone is, there's always another surprise. This movie is a fictional detective tale that takes place during the restricted years that Edgar Allan Poe spent at the US Military Academy in West Point, New York. The story begins with a cadet from the academy found hanging from a tree. Suicide? No, because his heart was carved out of his dead chest. A gnarly old detective will need a young cadet's help to uncover the academy's secrets. This is an edge-of-the-seat thriller, one you should not miss. 
Cast- Christian Bale, Harry Melling, Gillian Anderson, Lucy Boynton, Toby Jones
Duration-128 mins
Director – Scott Cooper
Spiderhead
Directed by Joseph Kosinski, this movie is set at a private research facility/prison, with a scientist running chemical tests on prisoners. One of the prisoners begins questioning the purpose of the experiments they are being subjected to. The movie is gripping and escalates slowly, but it has quite an unexpected twist at the end. Great acting and a gripping narrative make this movie a must-watch. 
Cast-Chris Hemsworth, Miles Teller, Jurnee Smollett, Mark Paguio
Duration-107 minutes
Director- Joseph Kosinski
1922 
This movie is a slow burner based on the Stephen King novel of the same name. Not overdoing it on the gore, this movie still instills terror in the viewer. The story is centered around and narrated by Wilfred 'Wilf" James, a farmer who decides to murder his wife, Arlette. This movie shows how good people are consumed by greed, is unsettling and macabre, and is one of the best thrillers that Netflix has on its roll. 
Cast-Thomas Jane, Neal McDonough, Dylan Schmid, and Molly Parker
Duration-107 minutes
Director – Zak Hilditch
Operation Mincemeat
This tense historical war drama is based on real-life events and is about one of the more daring deceptions that swung the tide in World War 2. The story follows two intelligence operatives who come up with a scheme to use a dead body to divert attention from Allie's attack on Sicily. This movie has a lot of twists and turns, and a lot of obstacles pop up throughout the movie. However, character moments and interesting character equations carry this film over the line. 
Cast-Colin Firth, Kelly Macdonald, Matthew Macfadyen, Penelope Wilton
Duration-128 mins
Director – John Madden
I Care a Lot
This 2020 black comedy movie is about a con artist called Marla Grayson, who preys on the elderly. She is a court-appointed guardian who uses her legal sway over her victims to assume control over their assets. However, her scam soon runs into trouble when her latest target, a woman named Jennifer Peterson, turns out to be connected to a top mobster. This movie has a crazy story, great satire, and dark humor and should be on your watchlist. 
Cast-Rosamund Pike, Peter Dinklage, Eiza González, Chris Messina, Macon Blair
Duration-118 mins
Director- J Blakeson
The Platform
This is an amazing high-concept thriller set in the confines of an impossibly tall building where residents either feast or starve, depending on which floor they live on. Every day, a massive table gets stuffed with a load of food and slowly drops through the building, floor by floor, with the people on top thriving in gluttony and those on the lower levels starving to death. The only catch- every once in a while, the inhabitants are gassed, reshuffled, and reassigned to new floors. This setup is a bit of a stretch but very effective for social themes and investigating the bleak world within these constricting walls. 
Cast- Iván Massagué, Antonia San Juan, Zorion Eguileor, Emilio Buale, Alexandra Masangkay
Duration-94 mins
Director – Galder Gaztelu-Urrutia 
Oxygen
In this story we follow a woman who awakes in a cryogenic pod with no memory of who she is, how she got there or what to do about her quickly depleting supply of oxygen. The flourishes of body horror only serve to increase your adrenaline. This movie is full of twists and turns and Alexandre Aja has made a pulse-pounding, skin-crawling relentlessly intense movie. 
Cast-Mélanie Laurent, Mathieu Amalric, Malik Zidi
Duration-101 minutes
Director – Alexandre Aja
Nocturnal Animals
This thriller has an amazing cast, twisty plot, stunning aesthetic and intense storyline. This movie is the second directorial venture from Tom Ford, with the story following an art gallery owner as she reads the new novel penned by her first husband. As she progresses through the novel, the events unfold on screen and you can slowly figure out the supposedly fictional story and the real life of the gallery owner – and why her marriage broke in the first place. 
Cast-Amy Adams, Jake Gyllenhaal, Michael Shannon, Aaron Taylor-Johnson, Isla Fisher
Duration-116 minutes
Director – Tom Ford
Gerald's Game
The story of this movie follows a woman's seemingly impossible fight to survive a slow, quiet death while tending to the trauma she's suppressed deep inside herself. This is also entirely first-person, happening inside the mind of a woman left handcuffed to the bed in a far-off cabin after her husband dies of a heart attack during a tryst. This is a lovely film about surviving trauma and a brutal survival film that you are bound to enjoy. 
Cast-Carla Gugino, Bruce Greenwood, Kate Siegel, Henry Thomas
Duration-103 minutes
Director – Mike Flanagan
Velvet Buzzsaw 
Part thriller and part slasher movie, this flick is set in the art world and revolves around a stash of art that is found to have been curated by a mysterious but deceased artist. Once it is put on display, people die in gruesome ways. This movie has tons of dark humor and a tight script with stellar acting by the cast. 
Cast-Jake Gyllenhaal, Rene Russo, Zawe Ashton, Tom Sturridge, Toni Collette
Duration-113 mins
Director – Dan Gilroy
Bird Box
The story follows a mother trying to save her children in an apocalyptic world across multiple timelines. The movie follows a group of survivors through the end of the world after a strange force starts causing people to commit suicide on sight. There are some pulse-pounding battles in the fight for survival. The story and the script ensure the movie is a success. 
Cast – Sandra Bullock, Trevante Rhodes, John Malkovich, Jacki Weaver, Danielle Macdonald
Duration-124 minutes
Director – Susanne Bier
Apostle 
This movie has some bloody, brutal thrills, breathless action and stomach-churning tension. The story follows a man who infiltrates a rural cult that has taken his sister prisoner and discovers that there are some disturbing dark truths behind the facade of utopia. The blood-soaked finale goes from suspense to proper carnage. 
Cast-Dan Stevens, Lucy Boynton, Michael Sheen, Mark Lewis Jones, Kristine Froseth
Duration-129 mins
Director – Gareth Evans
Cam 
Cam is a tense thriller about identity, ambition and survival in the internet age. The story follows a successful cam girl hell bent on climbing to the top of the ranks- a plan that is going fine till one day she logs in to find she's been replaced by a happy doppelganger who has made off with her face and her career. From there the movie goes down a rabbit hole as the cam girl tries to find out who is behind her new web clone and how to reclaim her life, with a growing sense of unease and helplessness. 
Cast-Madeline Brewer, Patch Darragh, Samantha Robinson, Melora Walters, Imani Hakim
Duration-95 minutes
Director –Daniel Goldhaber
Berlin Syndrome
In this story, we are introduced to a young Australian photojournalist, Clare Havel, who is on a vacation in Berlin, living the dream, falling in love with a new city, and maybe even falling in love with a handsome local man Andi. After a romantic night, she wakes up the next morning to find that he has locked her in his apartment on his way to work and never intends to let her out. This thriller takes us through every step of their romance and Clare's imprisonment, a smart woman in captivity who finds new depths of strength with each passing day. She makes assertive choices, making you root for her and making the movie a slow boil battle of wits that is high on the dread and ends in a spine-tingling finale. 
Cast-Teresa Palmer, Max Riemel
Duration-116 minutes
Director – Cate Shortland 
Creep 
The story follows Josef, a strange and highly unsettling man whose need for intimacy motivates him to post a Craigslist ad looking for a filmmaker to chronicle his strange journey. Just one hitch – he may or may not be a killer. Aaron, a young filmmaker lands the job and once he is immersed in Josef's world, he is subject to uncomfortable and unusual situations. Creep will give you the thrills you are looking for. 
Cast – Mark Duplass, Patrick Bice
Duration-77 minutes
Director – Patrick Bice 
In the Shadow of the Moon 
This sci-fi crime thriller mixes up time travel, obsessive detective work, and a smattering of politics. The story revolves around a police officer who stumbles onto a horrific series of crimes and gets stuck in a cat-and-mouse game that will define decades of his life, mixing him up in some twisted, sad, time-travel saga that could save the country's future. This is an obsessive crime drama that keeps it lowkey despite the extreme stakes. 
Cast-Boyd Holbrook, Cleopatra Coleman, Michael C. Hall, Rachel Keller
Duration-115 mins
Director – Jim Mickle
FAQs
1) What is the best thriller on Netflix at the moment?
This is a close competition between Shutter Island and The Departed. 
2) Which is the No 1 suspense thriller movie?
According to popular surveys, Zero Dark Thirty is the No 1 suspense thriller movie. 
3) What is the Best Thriller on Netflix?
Among the thrillers released on Netflix, The Departed has been rated the highest by the audience.
4) Which thriller movie has the highest IMDb rating?
Se7en at 8.6