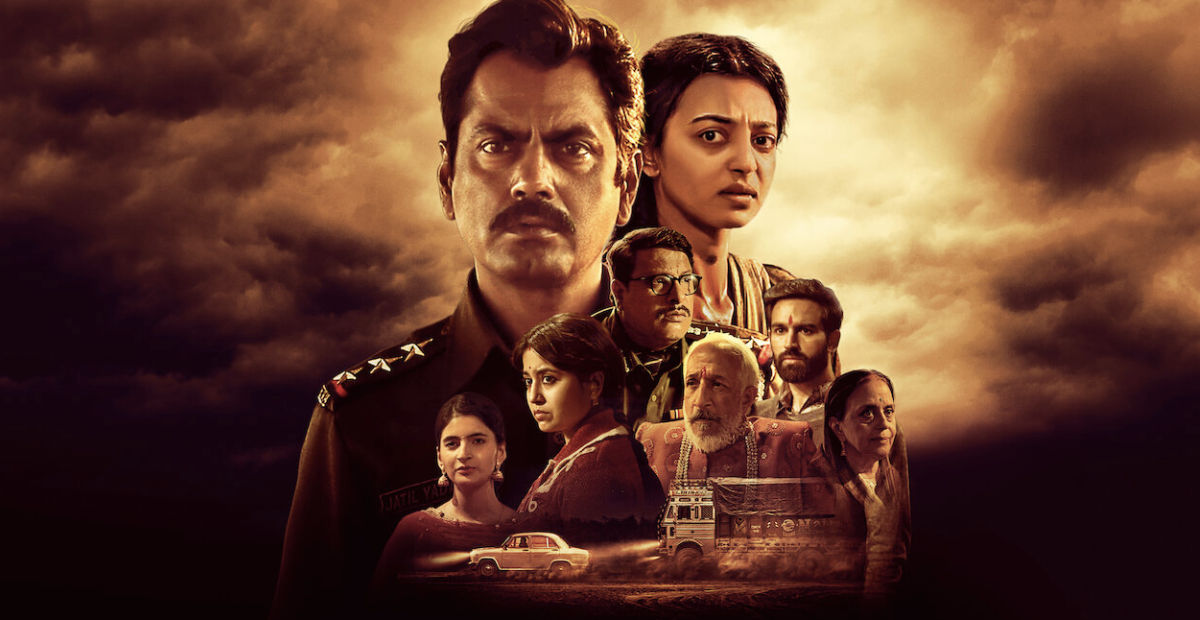 Everyone loves a good thriller movie. With its unique twists and turns, each thriller is indeed extraordinary. There are romance, comedy, and action fans, and then there are thriller fans – people who do not consider a movie worthwhile unless it makes their heart race in anticipation of what is to come. An adrenaline rush is just what we sometimes need. A good thriller will have you at the edge of your seat, sweating bullets and biting your nails. You might even find yourself staying up into the early hours of the morning, glued to the page as you try and predict what's going to happen next.
If you're new to the genre, here are some movies that we think make a good thriller. Of course, this is by no means a comprehensive list – but these movies we think make for a heart-pounding watch. Here are some thrillers on Netflix that will have you hanging off your seat. 
Best Thrillers on Netflix Right Now
| | | |
| --- | --- | --- |
| Movie Name | Release Year | Rating  |
| The Town | 2010 | 7.5 |
| The Bourne Ultimatum | 2007 | 8 |
| The Commuter   | 2018 | 6.3 |
| Non-Stop | 2014 | 6.9 |
| Body of Lies  | 2008 | 7 |
| Zodiac  | 2007 | 7.7 |
| Se7en | 1995 | 8.6 |
| Raat Akeli Hai | 2020 | 7.2 |
| The Interview  | 2014 | 7.1 |
| The Departed | 2006 | 8.5 |
| Argo | 2012 | 7.7 |
| Madras Cafe | 2013 | 7.7 |
| The Reluctant Fundamentalist  | 2012 | 6.8 |
| V for Vendetta  | 2005 | 8.2 |
| Zero Dark Thirty  | 2012 | 7.4 |
| The Platform | 2019 | 7 |
| Gone Girl | 2014 | 8.1 |
| Shutter Island | 2010 | 8.2 |
The Town (2010)
This has to be one of the fastest-paced movies on Netflix currently. The Town's story revolves around a bank robbery with the group leader planning the heist. It also has some emotional content despite being one of those high-octane action movies. Packed with great performances, this is one of the finest ensemble movies in recent times. 
IMDb rating – 7.5
Cast – Rebecca Hall, Jon Hamm, Jeremy Renner, Ben Affleck, Blake Lively, George Carroll, Owen Burke,  Titus Welliver, Chris Cooper, Corena Chase, Pete Postlethwaite, Dennis McLaughlin, Brian Scannell, Kerri Dunbar, Tony V, Isaac Bordoy, Michael Yebba, Daniel Woods
Duration – 2h 5min
Director – Ben Affleck
Also Read: Best Horror Movies on Netflix 2022: The Amityville Horror, Things Heard and Seen, Escape Room, and More
The Bourne Ultimatum (2007) 
Any old thriller fan would have seen this movie in which Jason Bourne beats an evil CIA official and his agents from a new assassination program while looking for his life as a trained killer. 
IMDb rating – 8
Cast– Edgar Ramírez, Matt Damon, Joan Allen, Julia Stiles, Scott Glenn, David Strathairn, Albert Finney, Paddy Considine, Corey Johnson, Tom Gallop, Daniel Brühl, Joey Ansah, Colin Stinton, Dan Fredenburgh, Lucy Liebmann, Bryan Reents, Arkie Reece, John Roberson
Duration – 1h 55mins
Director -Paul Greengrass
The Commuter (2018)
How many commutes have you made to work, wondering when something thrilling might happen to you? The story follows an ex-cop who gets entangled in the middle of an evil conspiracy while commuting to his present job as a salesman selling insurance. 
IMDb rating – 6.3
Cast – Vera Farmiga, Liam Neeson, Jonathan Banks, Patrick Wilson, Elizabeth McGovern, Sam Neill, Shazad Latif, Killian Scott, Andy Nyman, Clara Lago, Roland Møller, Florence Pugh, Ella Rae Smith, Dean-Charles Chapman, Nila Aalia, Colin McFarlane, Adam Nagaitis, Kobna Holdbrook-Smith
Duration – 1h 44min
Director – Jaume Collet-Serra
Non-Stop (2014)
The story follows an air marshal who gets into action while on a transatlantic flight, after receiving several text messages asking him to deposit $150 million into an off-shore account or someone dies every 20 minutes. 
IMDb rating – 6.9
Cast – Julianne Moore, Liam Neeson, Michelle Dockery, Scoot McNairy, Corey Stoll, Nate Parker, Lupita Nyong'o, Omar Metwally, Jason Butler Harner, Linus Roache, Anson Mount, Shea Whigham, Corey Hawkins, Quinn McColgan, Bar Paly, Frank Deal, Edoardo Costa, Jon Abrahams
Duration – 1h 46min
Director – Jaume Collet-Serra
Also Read: Upcoming Bollywood Movies on OTT
Body of Lies (2008)
This is one espionage film that gets the formula correct and delivers an edge-of-the-seat thriller. The story follows a CIA agent on the ground in Jordan who is pursuing a high-ranking terrorist leader while being trapped between the hazy intentions of his US supervisors and Jordanian Intelligence. 
IMDb rating -7
Cast – Russell Crowe, Leonardo DiCaprio, Oscar Isaac, Mark Strong, Ali Suliman, Golshifteh Farahani, Vince Colosimo, Alon Aboutboul, Mehdi Nebbou, Simon McBurney, Kais Nashif, Michael Gaston, Lubna Azabal, Jameel Khoury, Youssef Srondy, Ghali Benlafkih, Giannina Facio, Ali El Khalil
Duration – 2h 8min
Director – Ridley Scott
Zodiac (2007)
This is a one-of-a-kind serial killer movie. The story is set between 1968 and 1983 when a cartoonist from San Francisco turns into an amateur detective whose sole focus is to track down the Zodiac Killer and unidentified person who is terrorizing Northern California with his killing spree. 
IMDb rating – 7.7
Cast – Robert Downey Jr, Jake Gyllenhaal, Anthony Edwards, Mark Ruffalo, John Carroll Lynch, Brian Cox, Bob Stephenson, Richmond Arquette, Chloë Sevigny, John Lacy, John Getz, Ed Setrakian, Candy Clark, John Terry, Donal Logue, Elias Koteas, June Diane Raphael, Dermot Mulroney, 
Duration – 2h 37min
Director – David Fincher
Se7en (1995)
The story follows two detectives, a rookie, and a veteran, as they hunt down a serial killer who is using for his motives the seven deadly sins. 
IMDb rating – 8.6
Cast – Andrew Kevin Walker, Morgan Freeman, Kevin Spacey, Brad Pitt, Gwyneth Paltrow, Daniel Zacapa, Bob Mack, John Cassini, Reg E. Cathey, Peter Crombie, George Christy, R. Lee Ermey, Hawthorne James, Endre Hules, Bob Collins, William Davidson, Richard Roundtree, Jimmy Dale Hartsell
Duration – 2h 7min
Director – David Fincher 
Also Read: New Telugu Movies on OTT with Release Dates
Raat Akeli Hai (2020)
Usually thrillers in Bollywood are borderline cheesy and predictable. This one, however, is anything but. This represents the transition of Indian cinema into well-executed stories and meaningful content. The story follows a small-town policeman who is called to look into the death of a politician who gets further muddled by the victim's secretive family and his own confused heart. 
IMDb rating – 7.2
Cast – Radhika Apte, Nawazuddin Siddique, Ashish Chhipa, Aditya Srivastav, Padmavati Rao, Nishant Dahiya, Shivani Raghuvanshi, Tigmanshu Dhulia, Shreedhar Dubey, Shweta Tripathi, Riya Shukla, Ravi Sah, Ila Arun, Gyanendra Tripathi, Baljinder Kaur, Khalid Tyabji, Harjot Singh Dhaliwal, Cricknowle
Duration – 2h 29min
Director – Honey Trehan
The Interview (2014)
The story reveals an interrogation which takes place between a detective and a suspect who allegedly is involved in gruesome serial killings, carrying them out with finesse. The movie has clever plot twists as well as a riveting plotline. 
IMDb rating – 7.1
Cast – Tony Martin, Hugo Weaving, Paul Sonkkila, Aaron Jeffery, Peter McCauley, Michael Caton, Leverne McDonnell, Glynis Angel, Andrew Bayly, Libby Stone,, Doug Dew, Polly Crooke, Anna Michael, Peta Doodson, Neil Foley, Ed Rosser, Yoni, John Penman
Duration – 1h 44min
Director – Craig Monahan
The Departed (2006)
Directed by the ace Martin Scorcese, this movie deals with the story of an undercover cop and a mole in the police that try to identify each other while penetrating a South Boston Irish gang. 
IMDb rating – 8.5
Cast – Mark Wahlberg, Leonardo DiCaprio, Jack Nicholson, Matt Damon, Vera Farmiga, Martin Sheen, Anthony Anderson, Ray Winstone, Kevin Corrigan, Alec Baldwin, David O'Hara, James Badge Dale, Robert Wahlberg, Mark Rolston, Thomas B. Duffy, Kristen Dalton, J.C. MacKenzie, Richard Hughes
Duration – 2h 32min
Director – Martin Scorcese
Argo (2012)
The story follows a CIA agent who is acting under cover of a Hollywood producer looking for a location for a science fiction movie. His main motive is to rescue 6 Americans trapped in Tehran during the US hostage crisis of 1979 in Iran. 
IMDb rating – 7.7
Cast – Ben Affleck, Bryan Cranston, John Goodman, Alan Arkin, Victor Garber, Tate Donovan, Scoot McNairy, Clea DuVall, Christopher Denham, Rory Cochrane, Chris Messina, Kyle Chandler, Zeljko Ivanek, Kerry Bishé, Titus Welliver, Keith Szarabajka, Bob Gunton, Richard Kind
Duration – 2 hours
Director – Ben Affleck
Madras Cafe (2013)
One of the most underrated Bollywood movies, Madras Cafe is about an Indian intelligence agent who travels to a war-torn coastal island to handle a resolute rebel group. There he meets a passionate journalist. 
IMDb rating – 7.7
Cast – John Abraham, Nargis Fakhri, Avijit Dutt, Raashi Khanna, Sudhanva Deshpande, Vishnu Govindan, Manoj Bakshi, Prakash Belawadi, Kannan Arunachalam, Leena Maria Paul, Aayam Mehta, Gaurav Sharma, Aayam Mehta, Steve Fahl, Malini Sathappan, Dinesh Prabhakar, Sanjay Gurbaxani, Tarun Bali, Ajay Ratnam 
Duration – 2h 10min
Director – Shoojit Sircar
The Reluctant Fundamentalist (2012)
The story follows a young Pakistani immigrant in the US, whose good life as a Wall Street corporate professional screeches to a halt thanks to 9/11. He finds his life stuck in a conflict between the American Dream, a call from his family's homeland, and a hostage crisis. 
IMDb rating – 6.8
Cast – Riz Ahmed, Liev Schreiber, Kiefer Sutherland, Om Puri, Shabana Azmi, Kate Hudson, Martin Donovan, Nelsan Ellis, Meesha Shafi, Haluk Bilginer, Imaad Shah, Christopher Nicholas Smith, Ashwath Bhatt, Madhavan, Adil Hussain, Sarah Quinn, Deepti Datt, Ali Sethi. 
Duration – 2h 10min
Director – Mira Nair. 
V for Vendetta (2005)
The story is set in a future British dystopian society, where a shady freedom fighter called V plans to overthrow the government with the assistance of a young woman. 
IMDb rating – 8.2
Cast – Natalie Portman, Hugo Weaving, Stephen Rea, Rupert Graves, John Hurt, Stephen Fry, Tim Pigott-Smith, Roger Allam, Sinéad Cusack, Ben Miles, John Standing, Natasha Wightman, Clive Ashborn, Eddie Marsan, Ian Burfield, Emma Field-Rayner, Mark Phoenix, Alister Mazzotti. 
Duration – 2h 12min
Director – James McTeigue
Zero Dark Thirty (2012)
A thrilling movie, this is a story about the Navy SEALS that tracked down and killed the dreaded terrorist Osama Bin Laden. The movie shows how the CIA tracked him over time, finally pinpointing his location in a house in Abottabad. That's when the SEALS go in and finish him off. 
IMDb rating – 7.4
Cast – Joel Edgerton, Chris Pratt, Jason Clarke, Jessica Chastain, Reda Kateb, Mark Strong, Jennifer Ehle, Kyle Chandler, Jeremy Strong, Harold Perrineau, Wahab Sheikh, J.J. Kandel, Nabil Elouahabi, Alexander Karim, Simon Abkarian, Aymen Hamdouchi, Parker Sawyers, Ali Martyahar
Duration – 2h 37min
Director – Kathryn Bigelow
Also Read: Best Horror Movies on Netflix 2022: The Amityville Horror, Things Heard and Seen, Escape Room, and More
The Platform (2019)
The story takes us to a vertical prison that has only one cell on each level with 2 people in each cell. There is just one food platform, and feeding must be done in 2 minutes daily. The movie depicts an endless nightmare trapped in prison. 
IMDb rating – 7
Cast – Zorion Eguileor,  Ivan Massagué,, Emilio Buale,Antonia San Juan, Alexandra Masangkay,Zihara Llana, Algis Arlauskas,Mario Pardo,, Eric Goode, Óscar Oliver, Chema Trujillo,Txubio Fernández de Jáuregui,, Gorka Zufiaurre,Miriam Martín, Miren Gaztañaga, Miriam K. Martxante,, Javier Mediavilla,Braulio Cortés.
Duration – 1hr 34min
Director – Galder Gaztelu-Urrutia
Gone Girl (2014)
A man's wife disappears, and the incident becomes the focus of a media circus. The man then sees the spotlight turned on him, for he may not be as innocent as he seems. This is the perfect psychological thriller for you. 
IMDb rating – 8.1
Cast – Rosamund Pike, Ben Affleck, Tyler Perry, Neil Patrick Harris, Kim Dickens, Carrie Coon, Lisa Banes, Patrik Fugit, Missi Pyle, David Clennon, Casey Wilson, Emily Ratajkowski, Lola Kirke, Sela Ward, Boyd Holbrook, Jamie McShane, Lee Norris, Leonard Kelly-Young
Duration – 2h  29min
Genre – Psychological Thriller
Director – David Fincher
Shutter Island (2010)
The story is set in 1994 when a US Marshal looks into the vanishing of a murderer who ran away from a hospital for the criminally insane. This is another Scorcese classic that will have you sitting on the edge of your seat. 
IMDb rating – 8.2
Cast – Emily Mortimer, Leonardo DiCaprio, Ben Kingsley, Mark Ruffalo, Michell Williams, Max von Sydow, Ted Levine, Patricia Clarkson, John Carroll Lynch, Jackie Earle Haley, Robin Bartlett, Elias Koteas, Nellie Sciutto, Christopher Denham, Curtiss Cook, Joseph Sikora, Joseph McKenna, Raymond Anthony Thomas
Duration – 2h 18min
Genre – Psychological Thriller 
Director – Martin Scorces 
FAQs
1) What is the best thriller on Netflix at the moment?
This is a close competition between Shutter Island and The Departed. 
2) Which is the No 1 suspense thriller movie?
According to popular surveys, Zero Dark Thirty is the No 1 suspense thriller movie. 
3) What is the Best Thriller on Netflix?
Among the thrillers released on Netflix, The Departed has been rated the highest by the audience.
4) Which thriller movie has the highest IMDb rating?
Se7en at 8.6