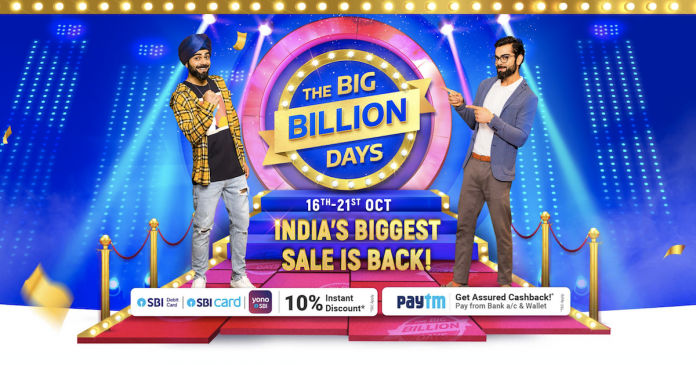 Flipkart is back again with its very popular Big Billion Day sale, starting from 16th October and ending on the 21st, with Flipkart Plus members getting early access starting 15th Oct 12 noon. As is the case with Big Billion Days every year, Flipkart is working hard to get the best & exclusive deals for its customers. And, you can expect mind-boggling deals on some of the best smartphones out there. Goes without saying that Flipkart is the online destination to choose when it comes to affordable deals.
Allow us to take you through the best tips to navigate through the barrage of deals and offers this Big Billion Days sale.
Flipkart Smart Upgrade
First things first, Flipkart has introduced a new Smart Upgrade plan, powered by Galaxy Forever, which is a game-changer when it comes to buying a new smartphone. Essentially, you can own any one of these three Samsung phones – Samsung Galaxy F41, Samsung Galaxy S20+ and Samsung Galaxy Note 10+ – by paying just 70 percent of the Flipkart Selling Price. This in turn will let you own the device for a year.
After the duration of 12-months, you can choose to upgrade to a new phone by returning the one purchased. Or, you can just make the remaining amount to own it.
This means that you can buy a Samsung Galaxy S20+ for a price of Rs 35,198 or Rs 3,911 per month for nine months. Yup, you read that right. Essentially, during Big Billion Days, Flipkart is selling the Samsung Galaxy S20+ for a price of Rs 49,999. On top of which, you have a Smart Upgrade discount of Rs 15,000. Just note that you have to pay a Program fee of Rs 199.
Similarly, you can buy a swanky new F41 for Smart Upgrade price of Rs 10,860 and the Note 10+ for Rs 38,998. You can check all the deals at this link.
Feature Phone Exchange
Now, if you are one of those rare folks who are still using a feature phone in 2020, then Flipkart has the best deal for you. This Big Billion Days, Flipkart is launching an offer where it will let customers exchange their old feature phones on the platform. Additionally, the company is extending the exchange of older 2G and 3G phones for new ones. The minimum value being offered by the company is Rs 750 for a phone in working condition.
When you couple an exchange offer with a Flipkart special price and card offer, it can net you a phone such as the realme C11 for as low as Rs 4,849! Here is the breakdown:
| | |
| --- | --- |
| Actual MRP | Rs 8,999 |
| Flipkart's BBD price | Rs 6,499 |
| Card offer of 10% | Rs 650 |
| Minimum exchange value | Rs 1,000 |
| Final cost | Rs 4,849 |
Buy Back Guarantee

Furthermore, Flipkart is also offering a very good buy back guarantee on certain phones. All of vivo's phones above Rs 10,000 have a buy back guarantee of 70 percent. If you buy any of vivo's new phones such as the S1 Pro, Y50, or the Y20i and exchange it after 9 to 12 months, you get the 70 percent buy back guarantee. 
You can purchase this buyback for just Rs 1.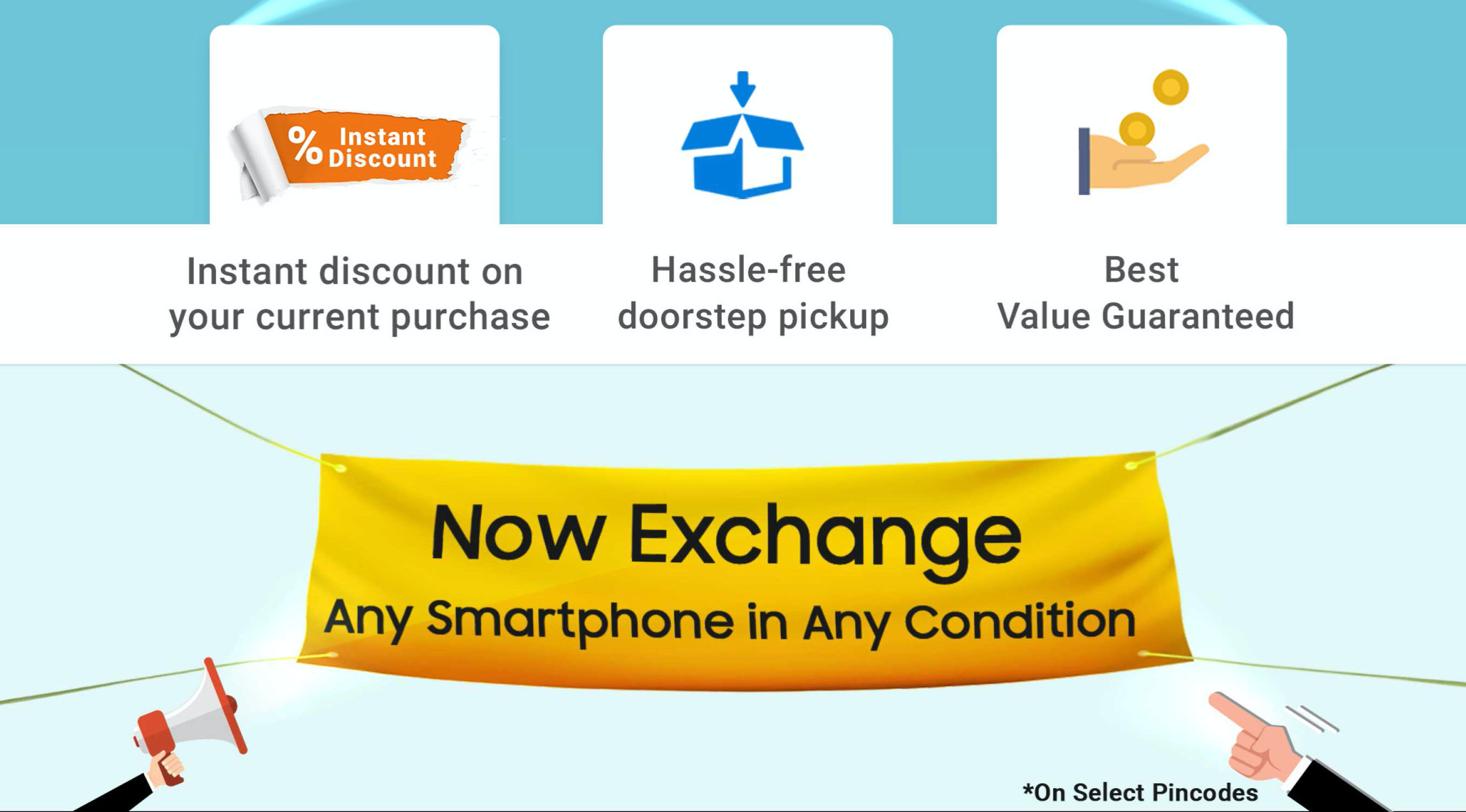 Let's take the example of Z1 Pro pricing. Normally, it has an MRP of Rs 20,999. In BBD, you can get it for Rs 17,990. Slap on a 10% bank discount*, and we are looking at a final price of Rs 16,191. Add Rs 1 for the 70% buy back guarantee and the price goes up to Rs 16,192. But wait, 9-12 months later, when you exchange it, you will get 70% of the value depending on the condition of the phone. Which takes the effective price to Rs 12,593. The cost of ownership in the end comes up to just Rs 3,599. 
Own vivo Z1 Pro (6|128GB) for an effective price of Rs. 3,599 only, for 9-12 months
Model Name
vivo Z1 Pro
MRP
₹20,999
Flipkart special price for BBD
₹17,990
Buy Back Guarantee Fee
₹1
Bank Discount (10%)*
-₹1,799
Amount Payable
₹16,192
Guaranteed Exchange Value on exchanging Z1 pro(6|128) from 9-12 Months
₹12,593
Effective cost of ownership for 9-12 months
₹3,599
(*Capping on the bank offer to be revealed closer to Big Billion Days)
Other offers
Apart from these cool new additions to Big Billion Days, you have your staple incentives from Flipkart. Firstly, you have No Cost EMI from all major banks including HDFC, ICICI, and Bajaj Finserv. Secondly, you have additional discounts and offers:
10% instant discount on SBI debit and credit cards
PayTM assured cashback
And, last but most importantly, Complete Mobile Protection (CMP) from Flipkart offers brand authorised repairs with doorstep pickup and drop for any kind of damage and defects. In fact, Flipkart is offering CMP at a low cost of just Rs 1 for many phones during this Big Billion Days.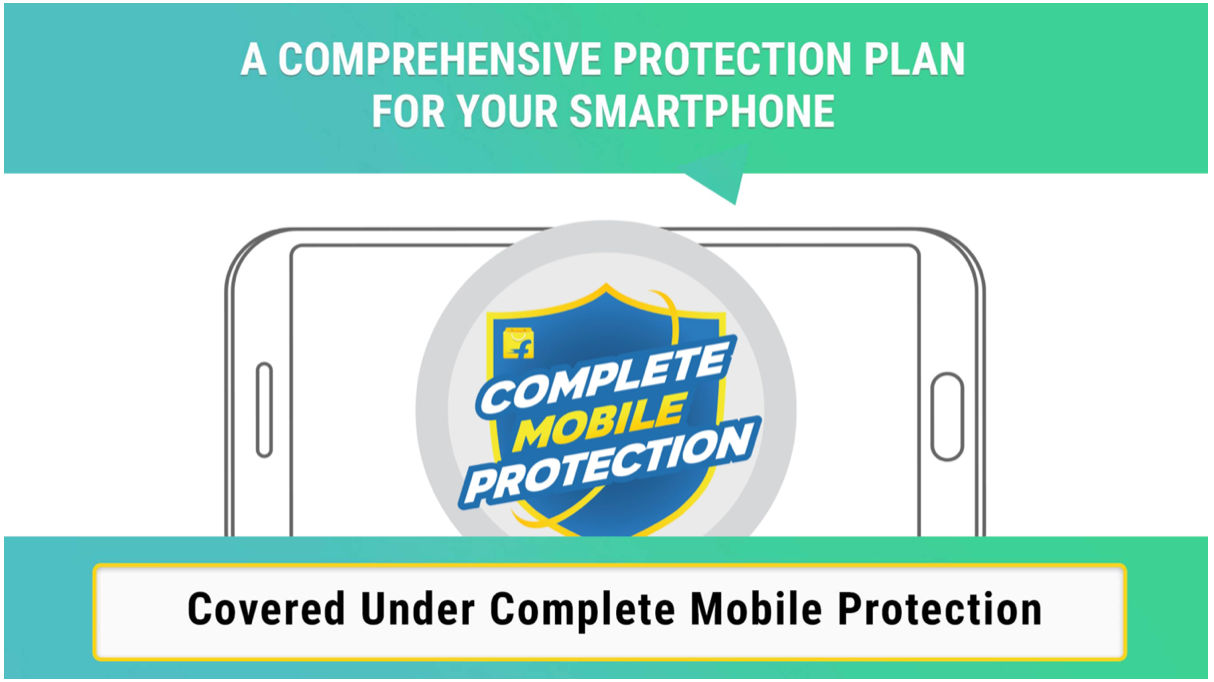 Like we mentioned, the sale is starting from October 16 and will go on till October 21st. Additionally, Flipkart Plus Members will get early access from October 15, 12 noon.
So, what do you guys think about Flipkart's new deals? Let us know in the comments section below and you can also check out the Flipkart Store to know more.
Thanks for reading till the end of this article. For more such informative and exclusive tech content, like our Facebook page