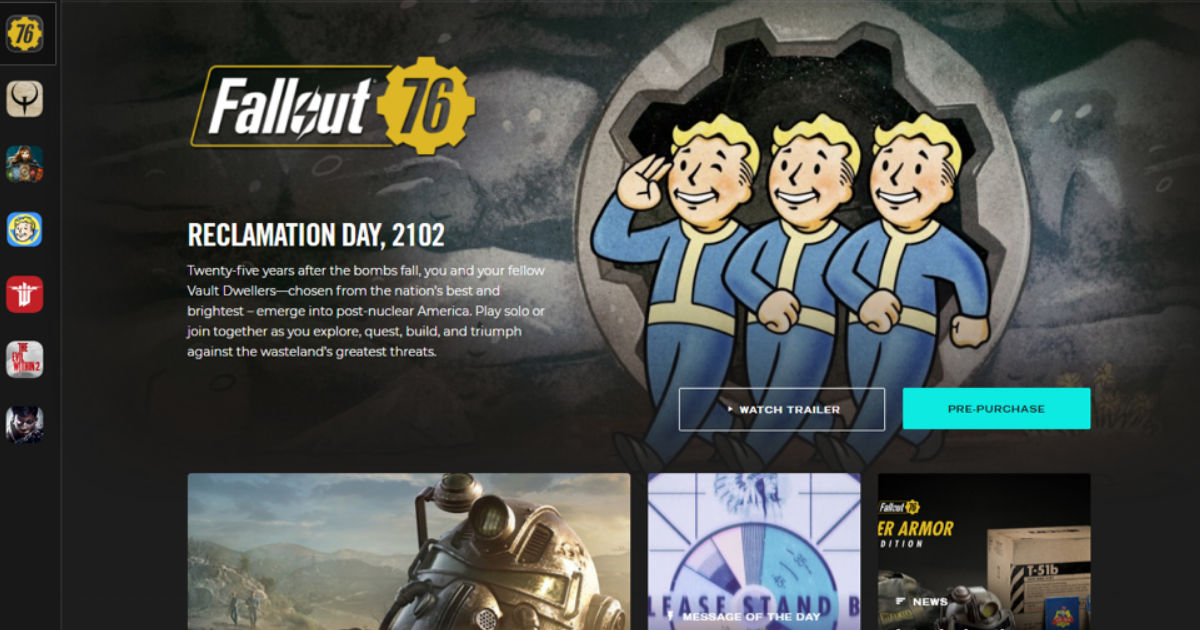 Bethesda has just announced that they are retiring the Bethesda.net Launcher and moving to Steam. This means that players will be able to migrate both their games and Wallet to their Steam account.
The Launcher allowed players to play Bethesda's games on PC. Starting early April, players will be able to migrate their games and waller to their Steam account. The publisher reiterates that players will not lose anything from their account and all will be migrated instead onto Steam.
This includes save files, with only a few titles requiring manual transfers. To manually migrate save files to Steam, players will be using their Bethesda.net login to sign in and play. The account will not be lost and will still be accessible on their website and in-game.
Also Read: Steam Next Fest February 2022 Announced: To Feature Games Demos, Developer Livestreams and Chats
Bethesda is Shutting Down Their Launcher on PC

Bethesda urges players to start migrating as soon as possible and have assured them that their Bethesda.net Launcher games will still be available until May. With regards to how it will work on Steam, every game purchased by the player in the Bethesda.net Launcher will be available for free for the player on Steam.
Starting in May, players will no longer be able to play or access their games from the Bethesda Launcher. However, even after migrating to Steam, many of the publisher's games will require players to have a Bethesda.net account. This will allow players to retain access to services including game modes, in-game items such as skins, and exclusive news and updates.
Any in-game virtual currency purchased by players will also be transferred to Steam once the transfer process has been completed. There hasn't been much indication from the publisher as to why it chose to go down this route, but perhaps, more information will be made public later down the line.