Highlights
BGIS 2023 Grand Finals are set to take place from October 12-15 at Sardar Vallabhai Patel Stadium in Mumbai with the presence of a live audience.
Sixteen Teams have qualified for grand finals which boasts a massive prize pool of Rs 2 Crores.
The tickets for the grand finals were sold out within a few minutes.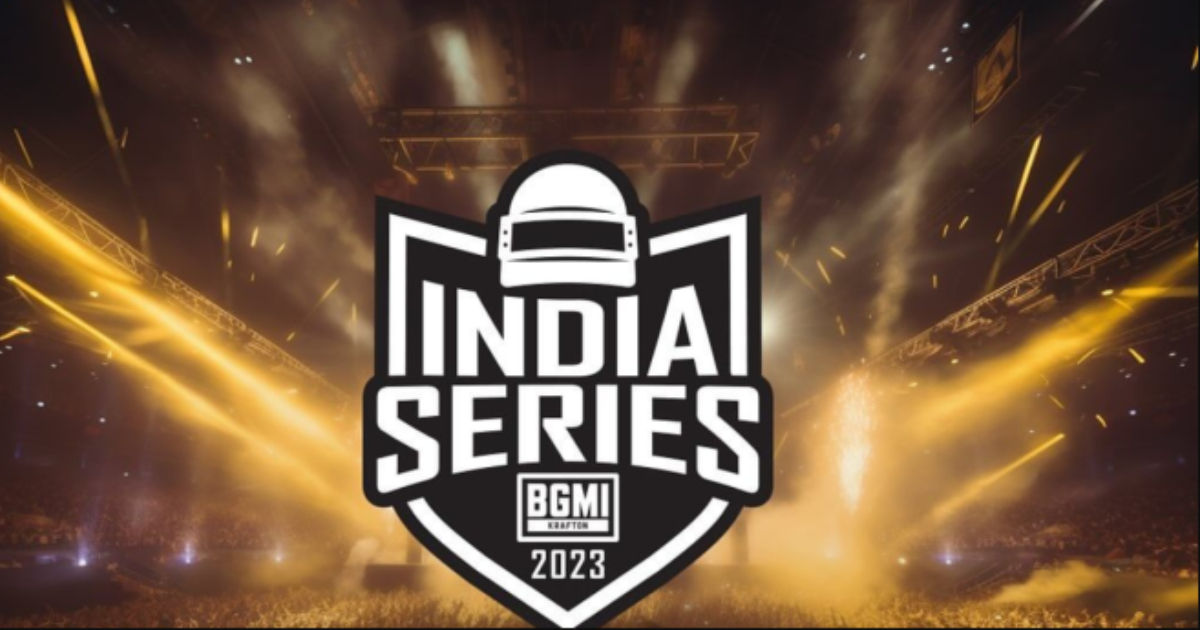 The much-awaited BGMI India Series (BGIS) 2023 Grand Finals are approaching and Krafton has officially announced the venue and ticket details for the audience. The three-day-long Grand Finals of BGIS Season 2 are set to take place from October 12 to October 15. The top 16 teams from the Semi-Finals will be vowing to become the Champions of BGMI's first official major tournament after its re-release.

The four-day Semi-Finals come to an end on October 7 featuring 32 teams. Out of 32 teams, only 16 teams have qualified for the thrilling finals. The Grand Finals of this major tournament include a whopping Rs 2 crore in prize money. The Grand Finals will be taking place at the Sardar Vallabhbhai Patel Indoor Stadium in Mumbai, India.
BGIS 2023 Grand Finals Will be Held as a LAN Event: Here are the Qualified Teams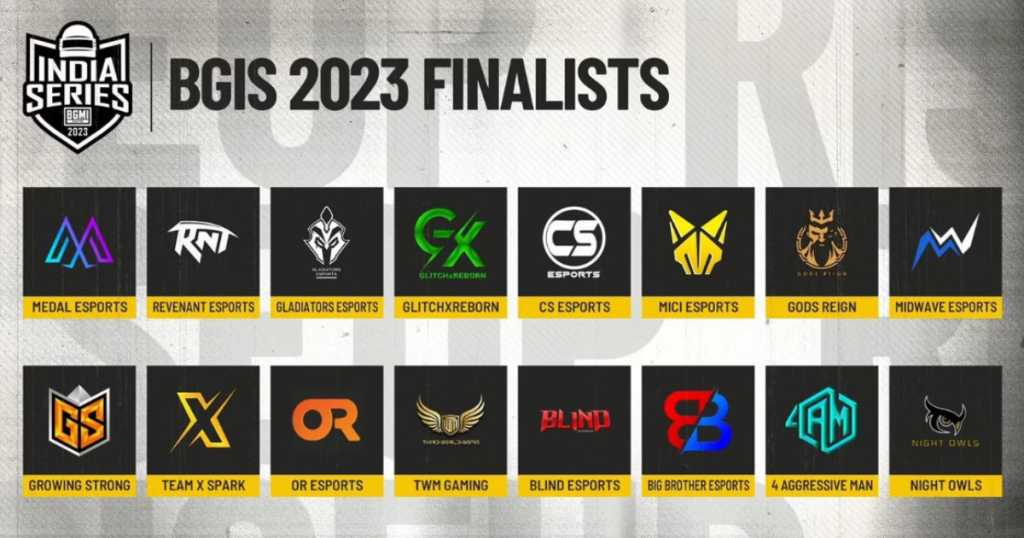 The 16 finalists will face off in 18 matches. Six games will be played amongst these lineups each day. The winning team will receive 75 lakh in prize money along with the championship title. Here are the teams qualified for the event:
Medal Esports

GlitchXReborn

CS Esports

Revenant Esports

Gladiators Esports

Gods Reign

Big Brother Esports

TWM Gaming

OR Esports

Midwave Esports

Growing Strong

Team X Spark

MICI Esports

Night OWLS

4 Aggressive Man

Blind Esports
The majority of the prominent teams, like Numen Gaming, Team Soul, Marcos Gaming, and More, are unable to qualify for the finals. Team Xspark, Revenant Esports & Orange Rock Esports are the only organizations that qualified for both BGIS Finals (2021 & 2023)
Where to Watch BGIS Finals
— letsgrowesports (@letsgrowesports) October 9, 2023
The Grand Finals of BGIS 2023 will be live telecasted on Jio Cinema, India's biggest OTT platform, and Krafton India Esports YouTube channel. As mentioned above, the finals will be held as a LAN event with a live audience. The tickets went live on Bookmyshow on October 8. The tickets were totally sold out in a matter of hours, demonstrating the gaming community's tremendous anticipation and enthusiasm. The tournament will be streamed in eight languages which include English, Hindi, Tamil, Telugu, Bengali, Kannada, and Gujarati, etc.
Prize Pool Distribution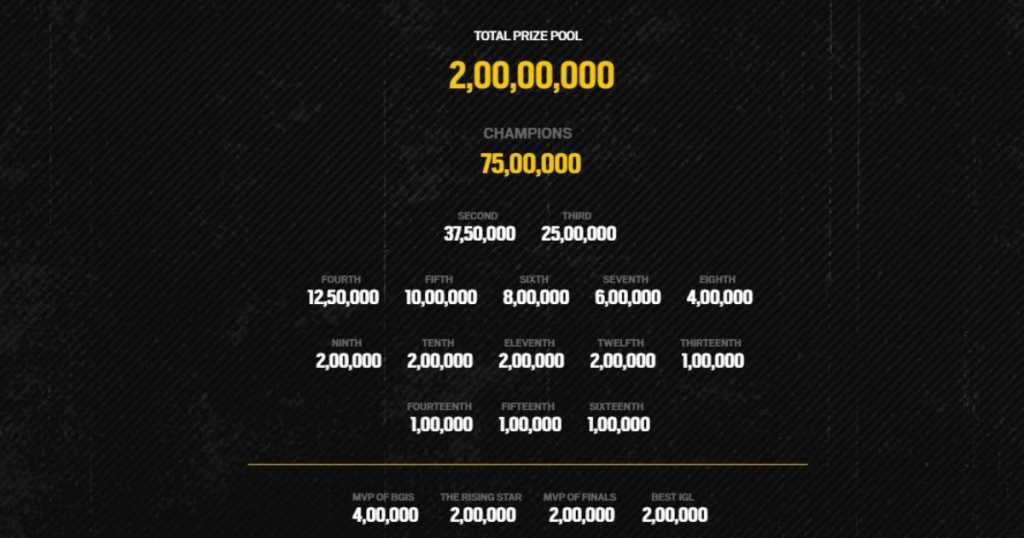 The competition boasts a humongous total prize money of Rs 2,00,00,000 (~$243,962 USD), with the majority of it going to the top 16 teams and a little portion going to individual awards as mentioned below:
1st Place – Rs 75 lakhs

2nd Place – Rs 37.5 lakhs

3rd Place – Rs 25 lakhs

4th Place – Rs 12.5 lakhs

5th Place – Rs 10 lakhs

6th Place – Rs 8 lakhs

7th Place – Rs 6 lakhs

8th Place – Rs 4 lakhs

9th Place – Rs 2 lakhs

10th Place – Rs 2 lakhs

11th Place – Rs 2 lakhs

12th Place – Rs 2 lakhs

13th Place – Rs 1 lakh

14th Place – Rs 1 lakh

15th Place – Rs 1 lakh

16th Place – Rs 1 lakh

MVP of BGIS 2023 – Rs 4 lakhs

MVP of Finals – Rs 2 lakhs

Rising Star – Rs 2 lakhs

Best IGL – Rs 2 lakh
---