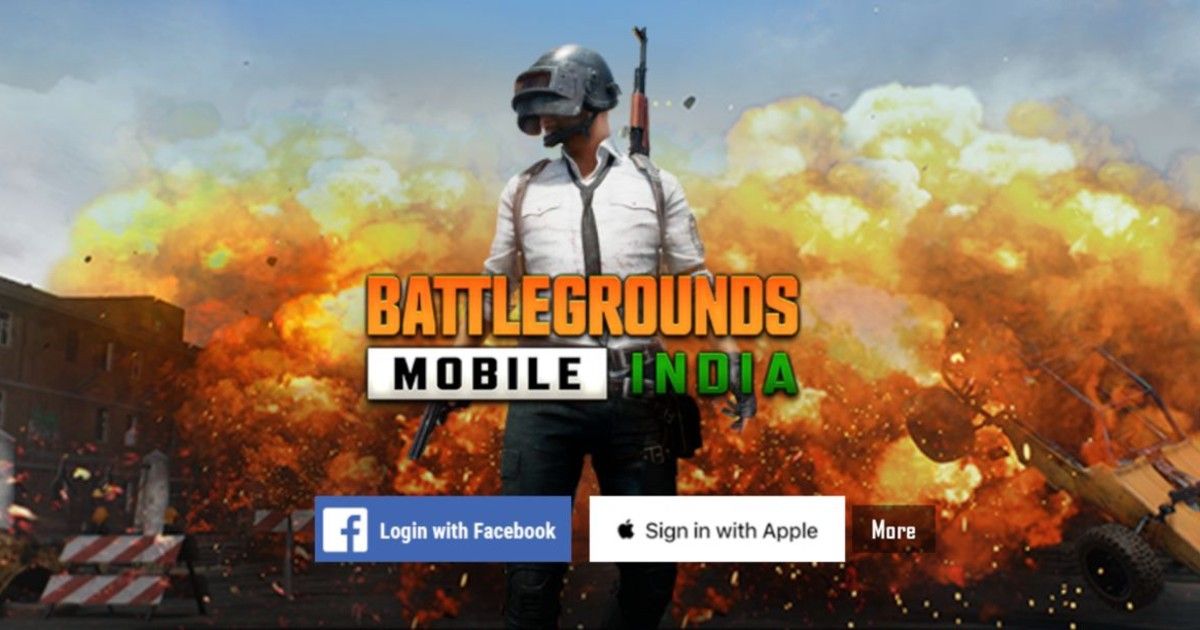 Battlegrounds Mobile India has regained its popularity after PUBG Mobile, its international moniker, was banned in the country. The game, which was launched earlier this year, has crossed millions of downloads within a span of a few weeks. Krafton, the developers of Battlegrounds Mobile India, has already confirmed that the game crossed 10 million downloads even before it was made available on the iOS App Store. Weeks after its launch, the developers have started rolling out the new BGMI 1.6 update. The new update brings a host of new features, new modes, and more. Let's take a look at what the new BGMI 1.6 update has in store for battle royale players in India.
BGMI 1.6 Update Release Date and Time and Download Links (Android and iOS)
Krafton has announced that the BGMI 1.6.0 update will be rolled out starting from September 16th. The company has revealed that Android users will be able to download the latest update from Google Play Store from September 16 at 2:30 PM to September 17th at 3:30 PM. However, the company has also revealed that there will be a different release date for the iOS version.
The company has confirmed that the latest 1.6 update will be rolled out for iOS users on App Store on September 17th starting from 11:00 AM IST. Krafton has revealed that one should have a stable Wi-Fi connection in order to download the latest update as it will be going to be quite big in size.
BGMI 1.6 Update: New Modes
The new Battlegrounds Mobile India update 1.6 will come with a new "Flora Menace Mode". Apart from this, the developers have also introduced a new Vs AI mode and more. Let's take a closer look:
Flora Menace Mode
The latest 1.6 update brings a new mode known as Flora Menace Mode. The latest mode will be available in Erangel, Livik, and Sanhok maps. The company has revealed that the mode will go live on September 17th for Erangel, September 18th for Sanhok, and September 22nd for Livik.
it will come with features and in-game elements like Zillion Matrix, Life Barrier and Dynahex supply. In this mode, alien plants have taken over the maps and have built a special barrier. These barriers help players to rejuvenate their health. The Dynahex supply will come equipped with some special items like a Groza gun, a Level 3 helmet, and a back pack.
Vs AI Mode
the update also brings a special mode known as Vs AI mode. The mode will be only available in the Livik map. In this mode, players will have to team up with friends and other players to defeat the AIs, which have taken over Livik.
BGMI 1.6 Update: New Features
The new update brings a host of interesting features. The new update will also make it slightly easier to track your enemies. It will come with an option to adjust the scope faster. The update will also show the route of the plane from the start to the endpoint, making it easier to identify the possible hot drops around the route.
To share the chicken dinner winning moment or any other victorious moment during a match, players will be able to capture the highlight moments via Settings. The new update also brings some user interface changes to the Basic Settings window.
New Guns
The latest update also brings some interesting guns as well. To start with, players will now be able to use P1911, FAMAs, and Mk12. Furthermore, they will be also able to get to use guns like P90, MG3, and ASM Abakan on Training Grounds. Furthermore, the update improves UAZ and minibus durability.
New Season C1 S2
The update also brings the new Season C1 S2, which will start on September 17th at 7:30 AM. The new season brings a host of interesting rewards, skins, characters, and more.
How to Download BGMI 1.6 Update?
Updating the Battlegrounds Mobile India game is pretty simple and requires no complex steps. Here's how you can do it:
Open Google Play Store or Apple App Store and search for BGMI application.
Click on the app and there you will see an option to Update.
Click on the button and download the latest updates.
Once done, open the application and it will resume to download other parts of the latest update.