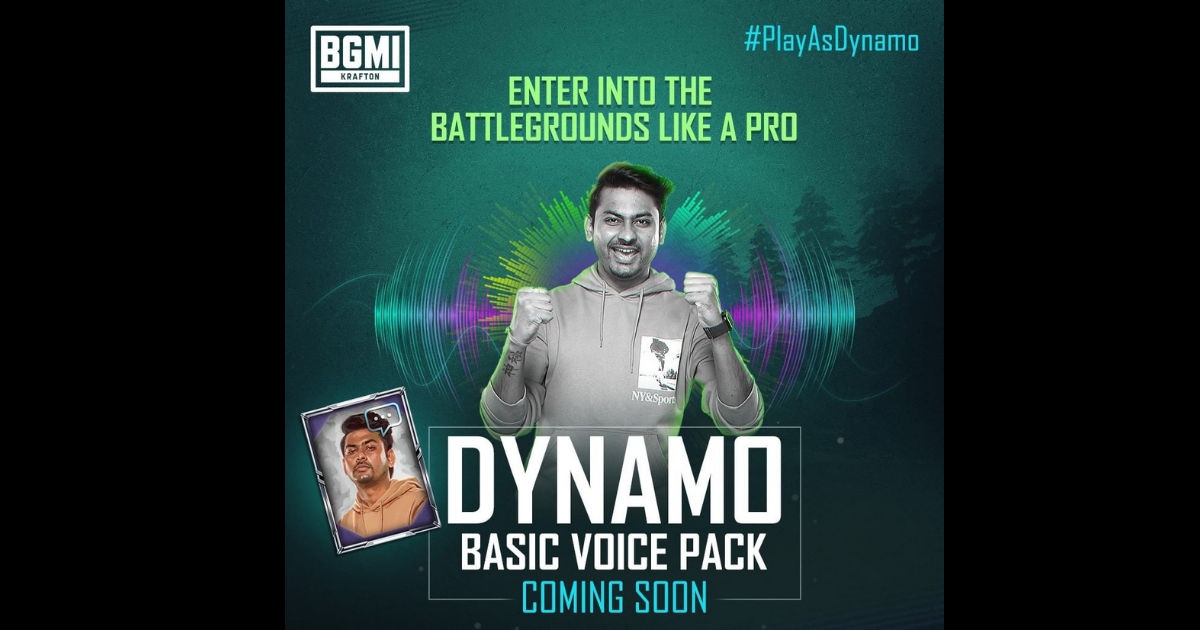 BGMI has been introducing voice packs of popular figures within the gaming community in India and the latest gaming personality to soon have a voice pack of their own is Dynamo. Aaditya "Dynamo" Sawant is one of the most popular BGMI content creators in the country with over 10 million subscribers on YouTube.
The developers have announced that the Voice Pack will be available soon, but no release date has been confirmed yet. The game has included Voice Packs from popular gaming personalities such as Payal Gaming, Ghatak, Snax, Jonathan, and more. Soon enough, players will be able to use the Dynamo Voice Pack and issue commands and voice lines in their likeness.
The Voice Pack will most likely be available for purchase in the in-game market once it is released.
Also Read: BGMI Ghatak Voice Pack Officially Released, New Character Victor Revealed
BGMI Announces Dynamo Voice Pack Coming Soon to the Game
View this post on Instagram
BGMI also routinely holds giveaways for Voice Packs, where players can try and claim one of these for free. A Special Ghatak Voice Pack was recently released in the game that contained additional voice lines and commands from the esports personality – a similar Special Voice Pack could soon be available for Dynamo as well.
The addition of Voice Packs in the game is an interesting choice by the devs as it opens up another avenue for promotion for gaming personalities within the country. The Voice Packs seem to have been successful for the game so far, so it is to be expected that the devs will continue to introduce more voice-packs for the community in the future.
On the pro-side of things, the BGMI Open Challenge is in full swing with Round 3, which sees the top 64 teams from Rd 2 try and advance to the next round. Round 3 will seed the 64 teams into 4 groups where each group will play 6 matches each. Only the top 8 teams from each group will advance to Round 4.