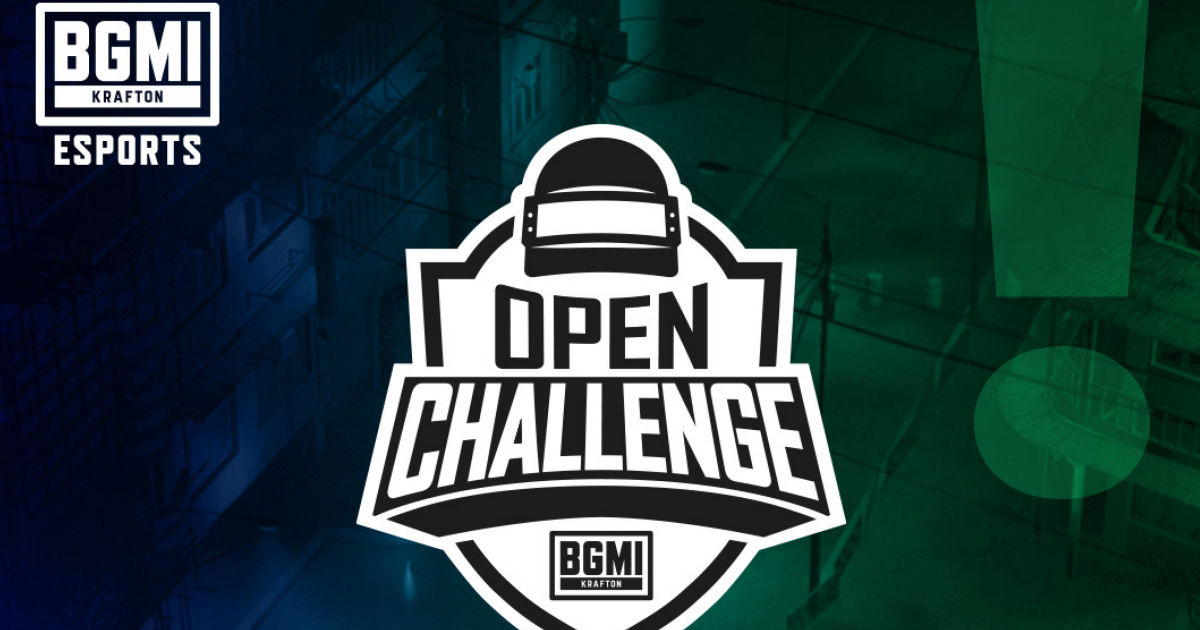 Krafton has just announced a list of 42 teams that have been banned from the BGMI Open Challenge (BMOC). The teams have been banned as a result of violations of the BMOC Rulebook, specifically Sections 2.1.5, 3.2, and 6.2.4 as well as the Battlegrounds Mobile India Open Challenge Code of Conduct.
Rule 2.1.5 Single Team Exclusivity.
A Team Member or coach is only allowed to compete for the one Team that they have an agreement with. A Team Member or coach will not be allowed to compete for more than one Team simultaneously and therefore cannot be listed on the roster of more than one.
3.2. Submission of the Roster and Team Registration
Before the start of any Official Competition, each Team must register its roster using the tools provided by KRAFTON or Tournament Organizer. Once the registration period ends, the roster will be locked. Substitutions or roster changes may be allowed only in exigent circumstances per the sole discretion of KRAFTON and Tournament Organizer. The use of unapproved players or substitutes is strictly prohibited.
6.2.4. Ringing
Playing under another player's account or Gamer Tag, or soliciting or inducing someone else to play under another player's account or Gamer Tag, is prohibited.
Also Read: BGMI Esports Roadmap 2022 Announced: 4 Major Tournaments in the Bag
42 Teams Disqualified from the BGMI Open Challenge, New Skins Announced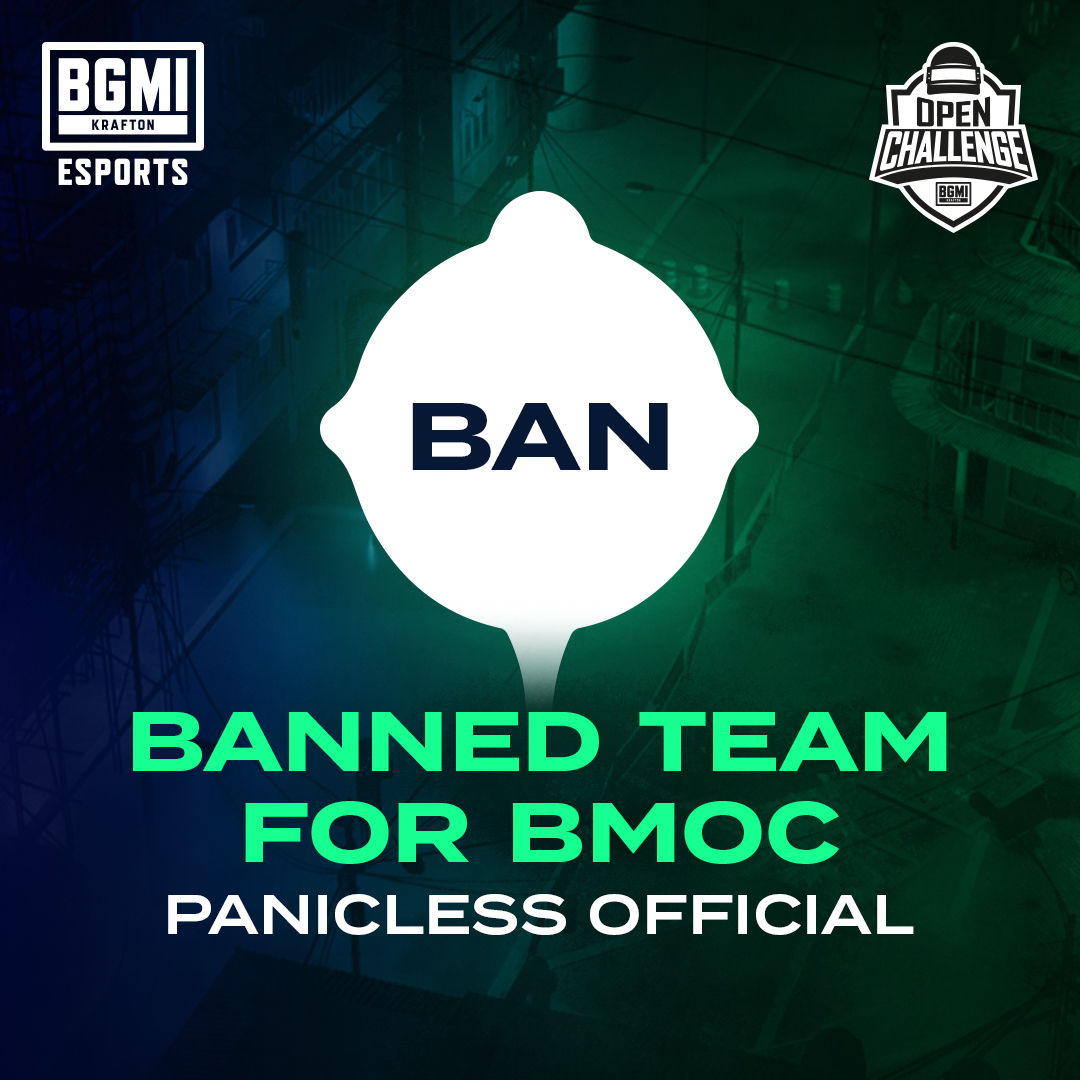 List of teams banned from the BMOC:
Won't Forgive
Panicless Official
OfficialXIna
InaxOfficial
Able Esports
Team StrawHats
Zero Patience
INF
Optical India
UDT Esports
Rising Decades of Zen
Team Zen
OS Retribution
Team Conquerors
DarkSkyz
ESR Esports
IZAK
LeafX
MCYS
Strange Esports
OOO Wala Team
Team Ultima
Unstoppable Veterans
Rising Ldrago
UIXVCU
ELFXR4G
Opportunity Esports
ORB Officials
No Limits Official
DragonX247
Team Dyno
Wok Officials
Dreamers
1SG
Team Gold
Team Outset
OS Esports
Liquid Gaming
Champion Penguin Team
Rising Tides
Raw Aggression
IYD Retribution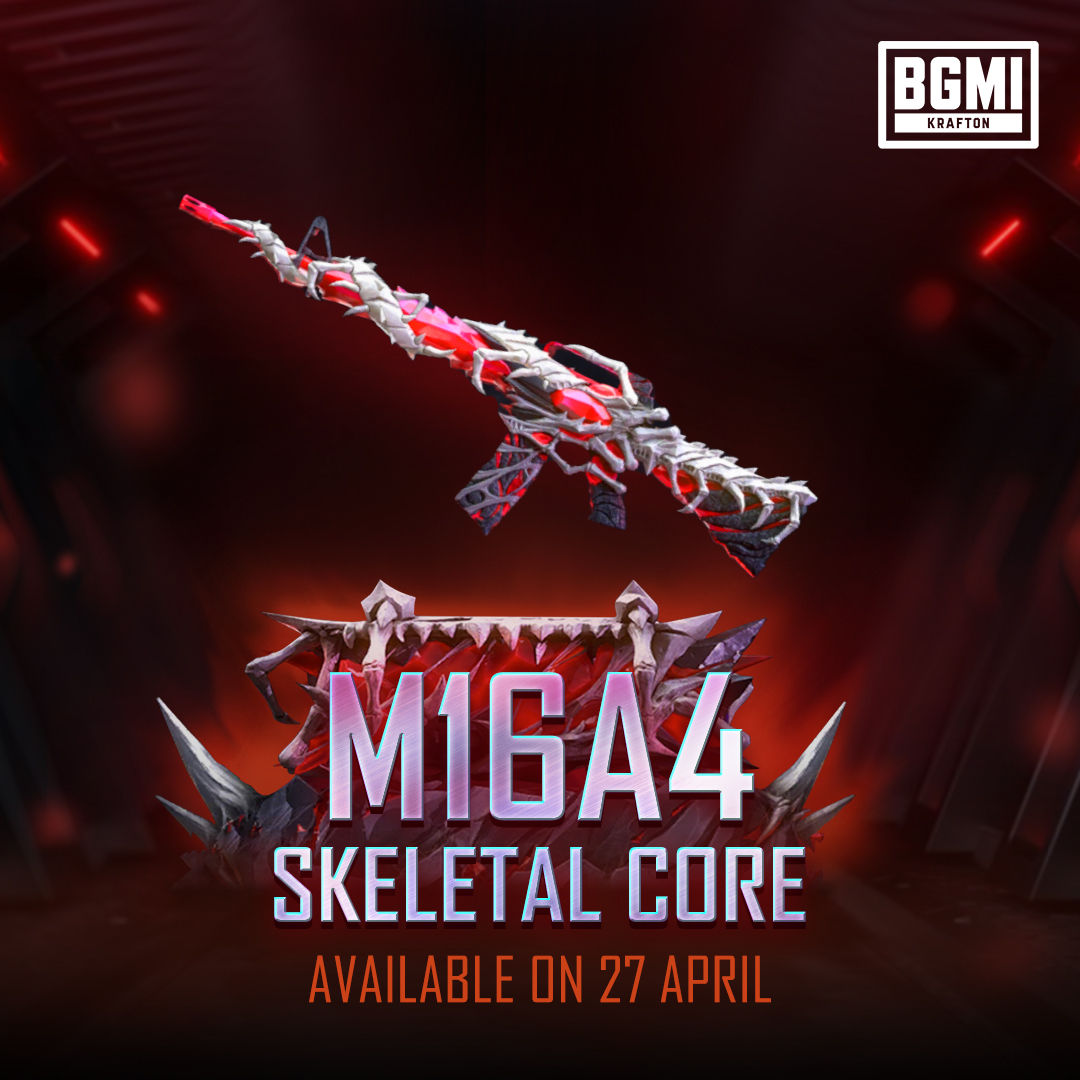 These teams will no longer be playing in the BGMI Open Challenge. Team Panicless Official was singled out earlier and banned from the BGMI Open Challenge due to the usage of illicit applications and actions.
As for the game, BGMI, it is all set to receive a new skin for the M16A4, the Skeletal Core. The new skin will be available for purchase from the in-game Store from 27 April, 2022.