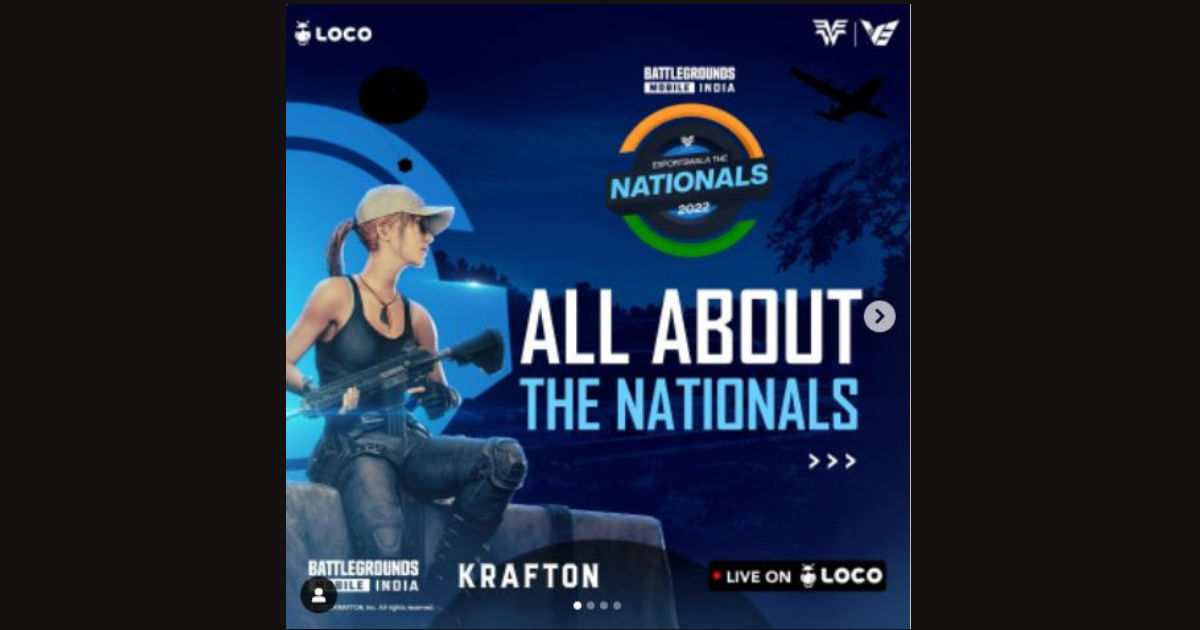 BGMI esports has grown leaps and bonds since its launch in 2021 by Krafton. It is rebranded as the Indian version of PUBG Mobile and the developers also included third-party IPs under its competitive scene. Esports wala has recently announced its own tournament named ' Esportswala The Nationals' that features a prize pool of Rs. 12 Lakhs.
Esportswala The Nationals is an invite-only tournament which will be conducted online where the audience get to see their favorite squads battling in this third-party event. Fan-favorite teams like soul, Godlike, X spark, XO, TSM, Hyderabad Hydras and other 12 teams are invited in the tournament.
BGMI Esportswala The Nationals Participants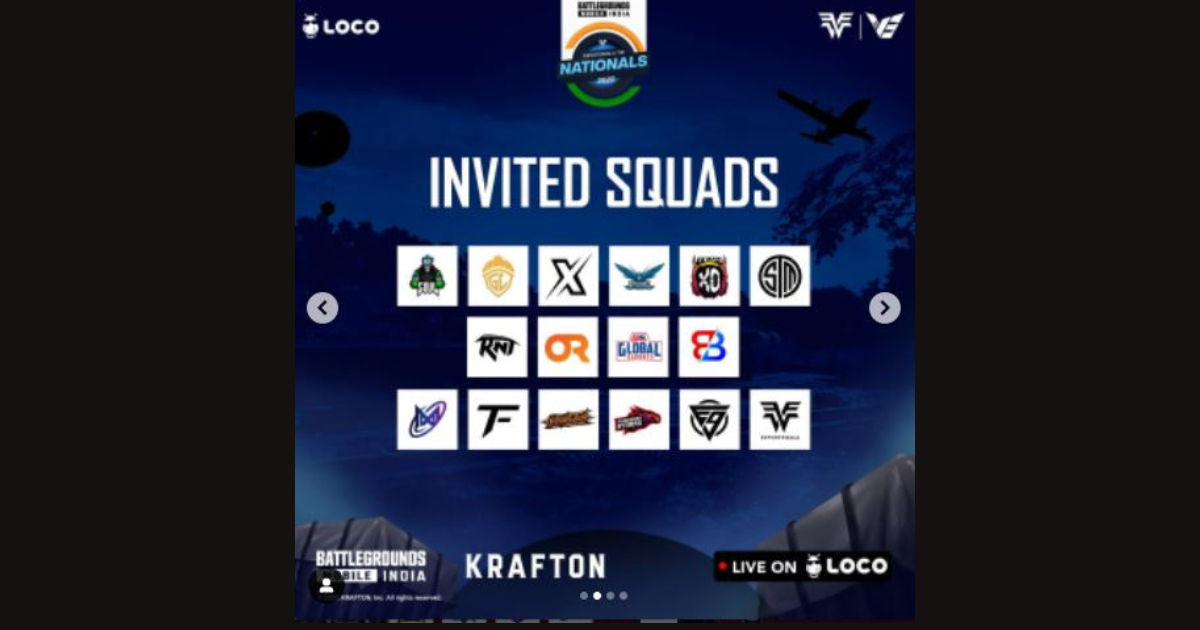 Here are the teams that have been invited to the tournament which are classified into 3 various groups. Each group contains 6 teams:
Group A
Soul
Revenant Esorts
Nigma Galaxy
Skylightz Gaming
Orangutan Gaming
Big Brother Esports
Insane Esports
Heroes Official
Group B
Godlike Esports
TSM
OR Esports
Team Enigma Forever
Hydra Official
Global Esports
True Rippers
Team Mystic
Group C
X Spark
XO
Esports Wala x WSF
Team Brawleres
Hyderabad Hydras
Enigma Gaming
OS retribution
OPTxRising Falcon
However, the organizers haven't revealed much information about the schedule and the format. Mostly, there will be League stage and Finals in which the league stage will be played in round-robin format. Considering previous events, top 4 teams from each group will make it to the finals.
The event starts today and here is the match schedule:
Match 1: Group A x B
Match 2: Group A x C
Match 3: Group B x C
Match 4: Group A x B
Match 5: Group A x C
Match 6: Group B x C
Esportswala The Nationals Prize Pool Distribution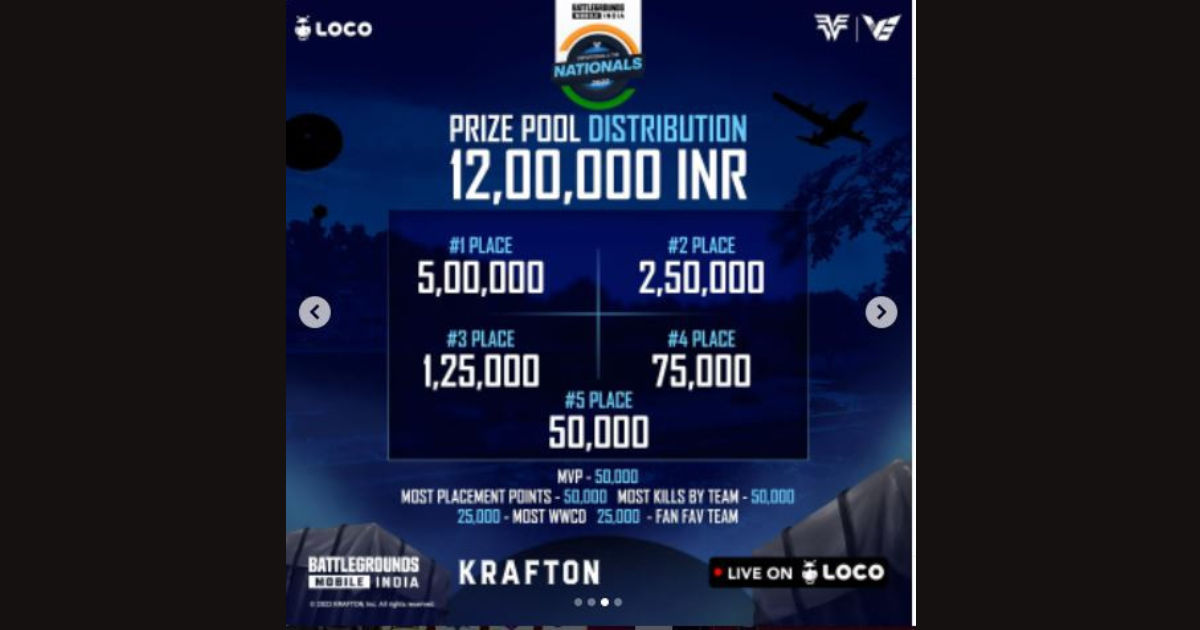 A total of Rs. 12 Lakh Prize pool is distributed among the teams and players as seen below:
1st place: Rs. 5 lakh
2nd place: Rs. 2.5 lakh
3rd place: Rs. 1.25 lakh
4th place: Rs. 75000
5th place: Rs. 50000
MVP: Rs. 50000
Most Placement Points: Rs. 50000
Most finishes by Team: Rs. 50000
Most WWCD: Rs. 25000
Fan Fav Team: RS. 25000
Esports wala recently announced their BGMI roster by signing up BMPS Season 1 qualified team Called WSF (We support Farmers). The team has performed well in the BMOC Round 4 Day 3 and is qualified for the BGMI's first-ever pro series in the country after its launch.
Players can vote for their favorite team once the community pole is announcement after the tournament's commencement soon. Check out the official handles of Esportswala to know more about this event.
Catch the LIVE of the event exclusively on the LOCO channel of EsportsWala.