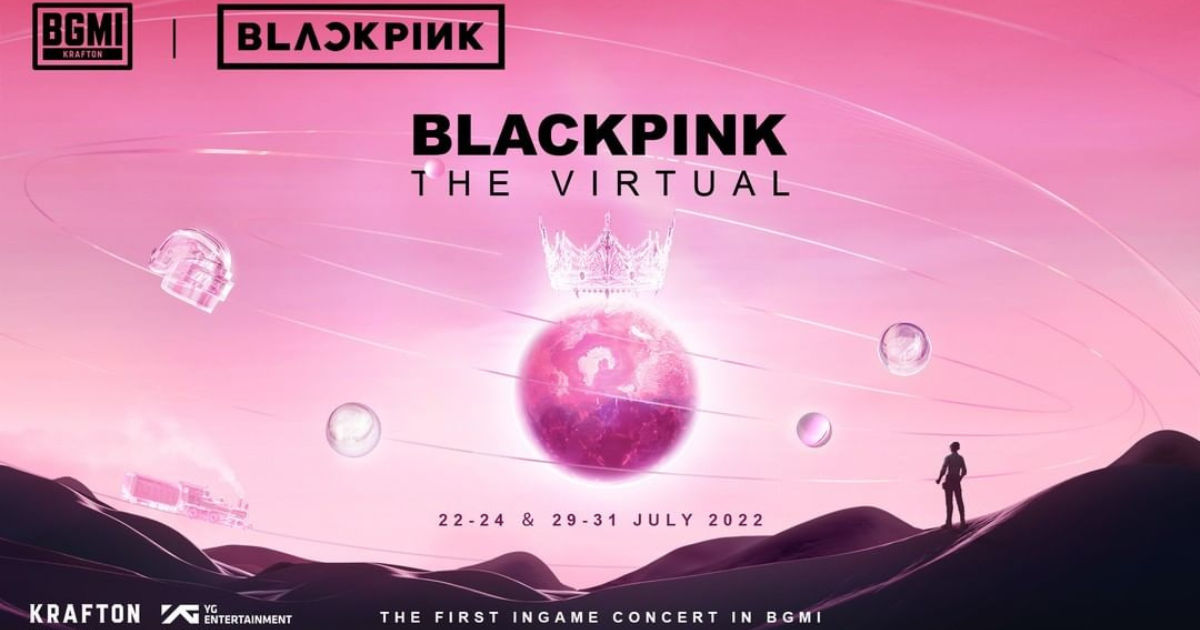 BGMI has just announced its first official in-game concert, featuring the global K-Pop sensation, Blackpink. "Blackpink: The Virtual" will take place on 23rd-24th July as well as 30-31 July and players can play the game from July 15 to get a free ticket to attend the concert.
To attend the virtual concert, players will need to download the concert resource pack. This will be available in-game in BGMI and requires no additional purchase from the players' end. This is the first time that BGMI is hosting a virtual concert and given the popularity of both the game and the band – there is sure to be a massive turnout of players.
Krafton's future plans regarding more virtual concerts and in-game events are likely contingent on the success of Blackpink: The Virtual.
Also Read: BGMI Update 2.1 Patch Notes Live: Brings Ancient Secret Mode, New Weapon and More
BGMI Announces "Blackpink: The Virtual", Tickets Available Now In-Game
View this post on Instagram
Taking a page out of the Epic Games/Fortnite playbook, Krafon is looking to perhaps add more in-game events to BGMI and find new ways to interact with their audience. Epic Games has proved consistently the immense drawing power of crossovers and in-game events, most evidenced by their in-game Travis Scott concert or the Christopher Nolan movie screenings in-game.
Fortnite has successfully found new ways to interact with its player base consistently and it has resulted in one of the biggest, most active player bases in games currently. Krafton is probably vying for the same kind of community engagement and given the massive player base in the country, there is much potential for Krafon to unlock.
It has almost been a year since BGMI launched in the country, and since then, the game has gone from strength to strength. The game has received continuous updates and despite a serious hacking/cheating issue – the devs have been able to steadily improve the game and weed out toxicity.