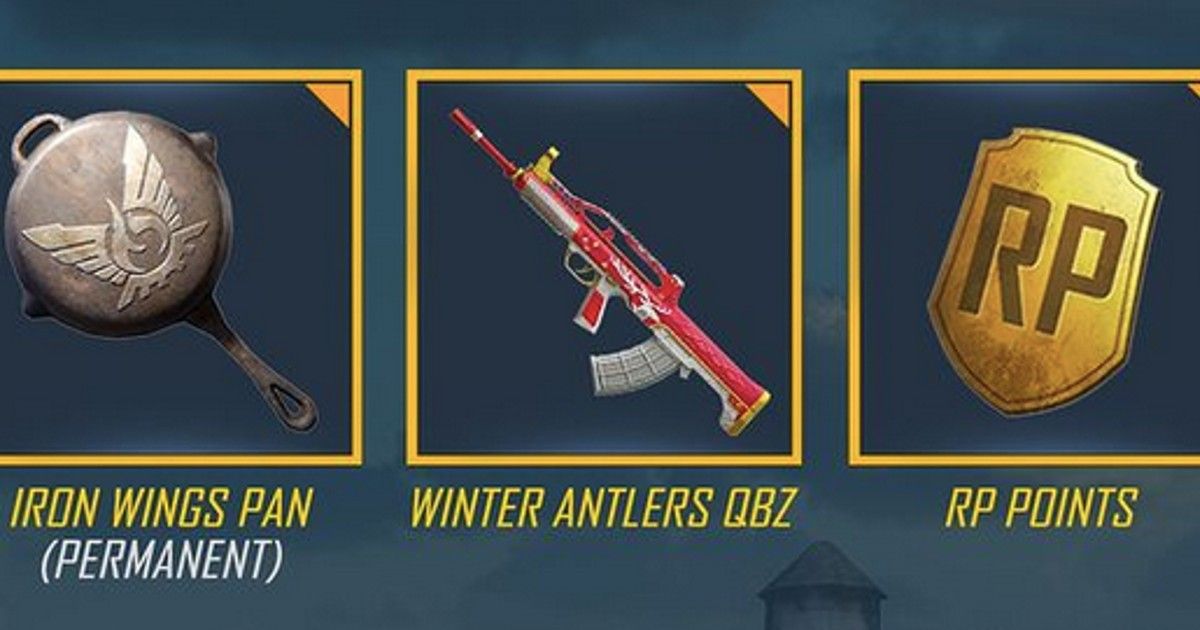 Battlegrounds Mobile India (BGMI) has announced a new set of awards for its players, after it was judged as the best mobile game on the Google Play Store in 2021. The game was launched as a revamped title after the erstwhile mobile title of Playerunknown's Battlegrounds, unsurprisingly named PUBG Mobile, was banned from India as the nation cracked down on applications with server ties to China.
As part of the new rewards that players will get, BGMI is adding a new version of the famous PUBG frying pan, which is a favourite among its players. The new iron pan features an iron wing pattern, and has been added as a permanent addition to the game. Players will also get their hands on a Winter Antlers skin on the QBZ automatic rifle. The red-themed skin is labelled as rewards that players can claim through the game, and it is not yet clear if it would only present itself if one wins a round on BGMI.
The game will also offer players RP points that will be specially rewarded as a part of the special rewards in celebration of the game's rank on the Google Play Store. The exact payout of these points on BGMI has not been detailed, but players can login to the game to check the special rewards for themselves.
BGMI was rebranded from PUBG Mobile, after Krafton, the holding company of the game, could not hold exhaustive talks with Indian government officials to bring the game back to Indian shores. The present version has since included a number of cosmetic changes, including notices stating that this is a virtual world and not a real one.
The game has also introduced new parental controls to check the amount of money that an underage player can spend on the game, after multiple reports of the previous PUBG Mobile game where young players were reported to have spent exorbitant amounts through their parents' accounts – or harmed themselves if prohibited.