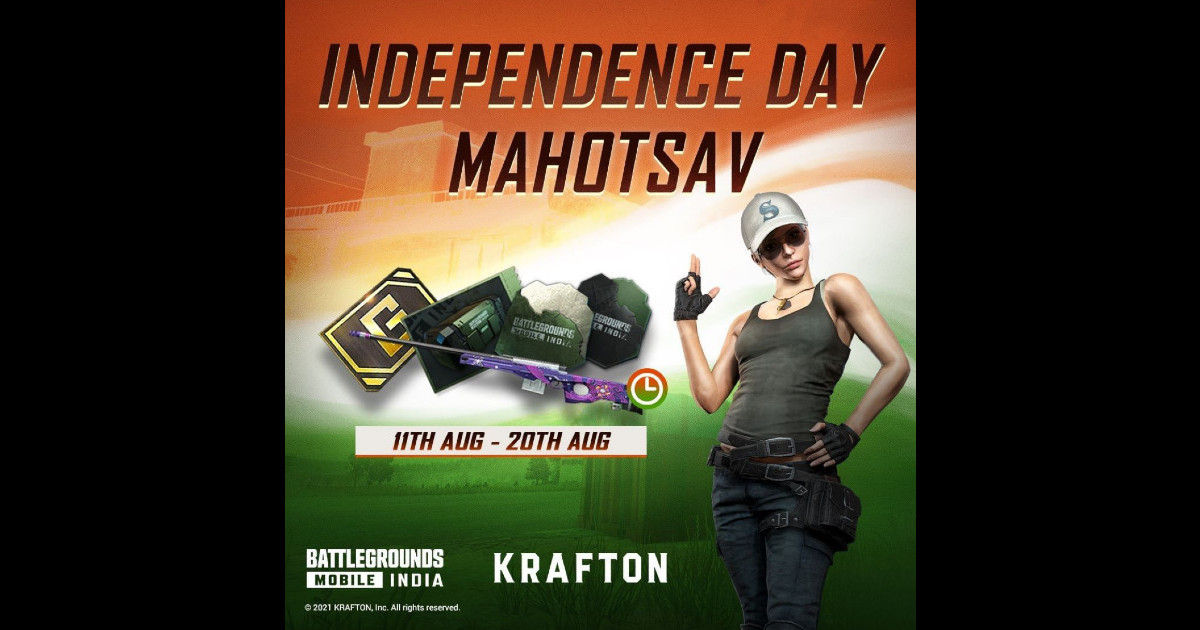 The BGMI Independence Day Mahotsav in-game event is here, offering players of the game a few special rewards in celebration of the 75th independence day of India. The game, which was introduced by Krafton as a replacement of the banned PUBG Mobile in India, has seen considerably consistent popularity as before, ever since it was reintroduced in India. Now, the latest special in-game event comes after Krafton offered special, one-time collectible rewards every time it crossed a specific downloads milestone.
Coming to the BGMI Independence Day Mahotsav event itself, players can expect to win a snazzy new custom weapon skin, in-game currency and two different crate coupon scraps during the 10 day period. The event will be available through the usual events tab within the BGMI game, and will offer a new challenge that will help players win the collectible items everyday. It is not clear as to whether all the items will be available to win on all days of the event, or whether players would be able to get one specific item per day as part of the special event's rewards.
Te BGMI Independence Day Mahotsav include a purple skin for the Avenger AWM gun. The skin will also be the first time produce a lightning effect, once applied. Other rewards include crate scraps of supply and classic coupons, which can further help players win specific collectibles in the game. BGMI has teased the rewards on its official Instagram handle, which has clarified that the event will likely feature new missions every day for players to win these rewards.
Battlegrounds Mobile India has seen a fairly strong return to India, after its parent company, Krafton, made a number of cosmetic as well as policy changes over what used to be PUBG Mobile. The game has importantly added restrictions for minors and stricter parental control, and in terms of cosmetic overhauls, replaced the spillage of blood with green and yellow feather bursts to depict a player's death in the game. It also clarifies multiple times in the game that it is nothing more than a virtual world, after multiple reports underlined its violence inducing nature.