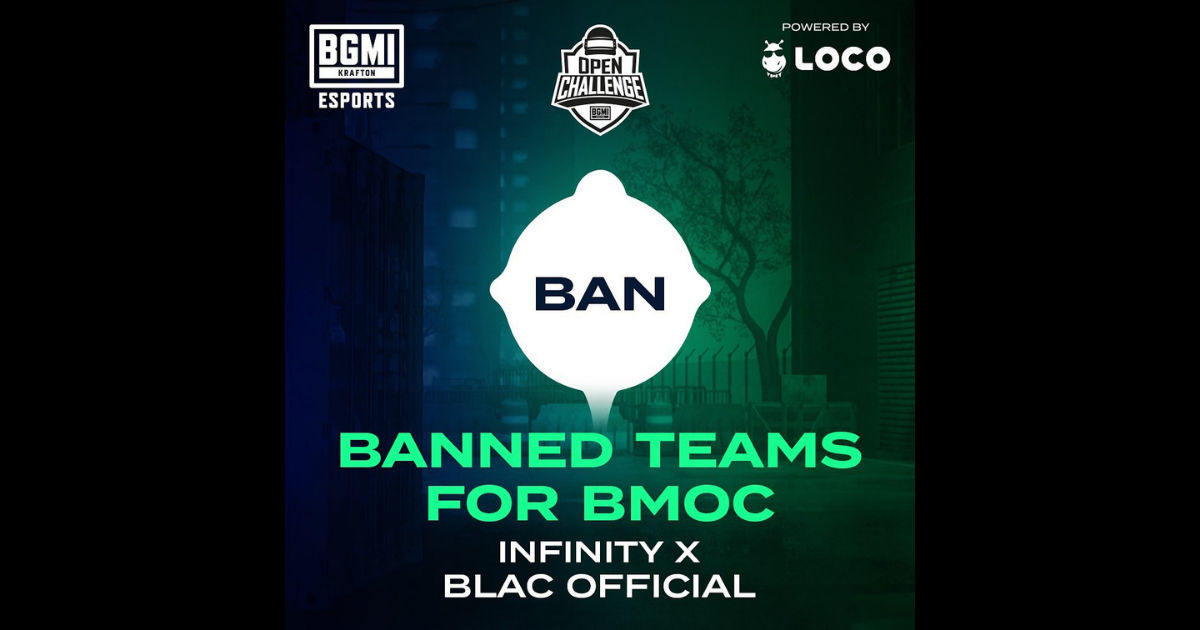 Krafton has just announced that two more teams have been banned from the BGMI Open Challenge this week. Infinity X and Blac Official have been banned from the tournament for the use of illicit applications and actions.
Several other teams, including Won't Forgive and Able Esports have been banned from the tournament for similar rule violations of the BMOC Rulebook. While it is regrettable that the tournament was plagued by issues of cheating on this scale, it is a positive sign that Krafton has a vigilant eye on the proceedings and mitigating any issues of an uneven playing field.
Round 3 of the BGMI Open Challenge is almost upon us as the Group 1 matches are ready to kick off on May 5.
Also Read: BGMI Open Challenge 2022 Bans Teams for Not Following Rules, Leaderboards and New Weapon Skin Announced
BGMI Open Challenge Bans 2 More Teams, Round 3 Schedule Announced
View this post on Instagram
Round 3 will take place over 4 Days, starting May 5 as the 4 groups play 6 matches each. At end of Day 4, the top 6 teams from each group will qualify for Round 4 of the BGMI Open Challenge.
Round 4 is the final stage of the BMOC as the top 32 teams from the Online Qualifiers face off against the 32 invited teams. The teams will be seeded into 4 groups and each group will play a total of 6 matches each.
The top 6 teams from each group will finally qualify for the BGMI Pro Series, which kicks off on 19 May. The BMPS will take place over 2 stages – the League Stage and the Grand Finals.
The BMOC, despite instances of cheating and rule violations, has been a great success so far – with audiences tuning in, in droves, to see some of the best esports competition that Krafton has to offer. Esports has been a big focus for Krafton as they announced 4 major tournaments for 2022 at the start of the year.
Fans can tune in to the official BGMI Youtube channel to follow the BMOC and the BMPS.