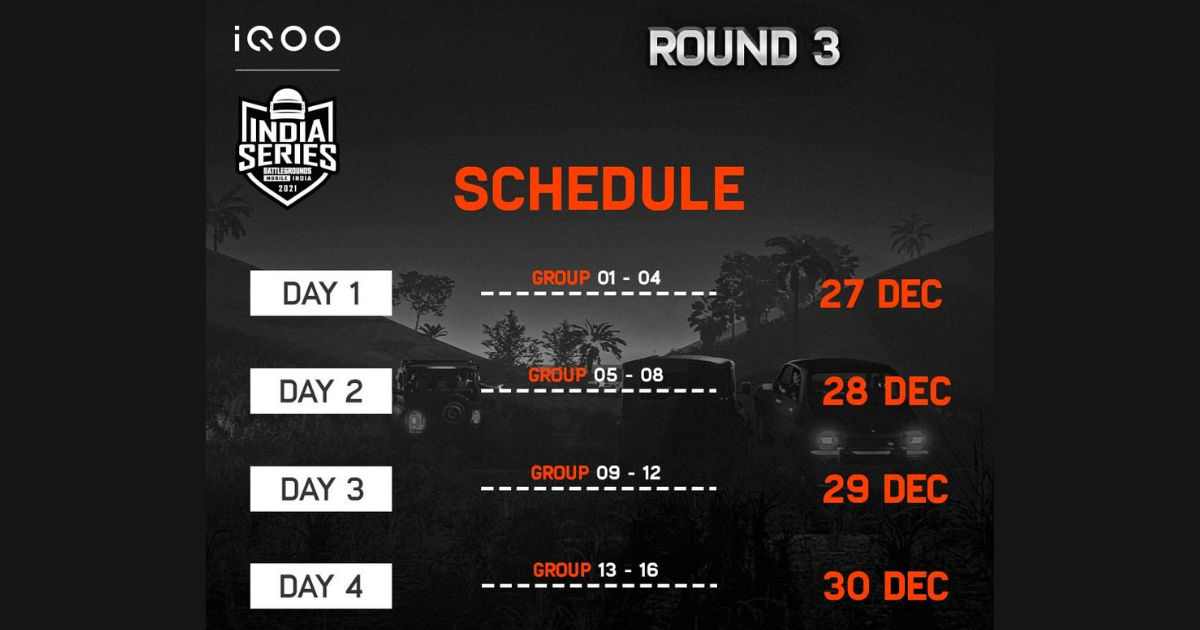 iQOO Battlegrounds Mobile India (BGMI) Series 2021 is in full swing and Round 3 kicked off last evening and saw pro-team Velocity Gaming eliminated from the tournament. Day 1 was a rather exciting affair for both players and the audience, but along the way, Krafton banned 5 teams from the tournament for rule violations in Round 2.
Team India Lions and X Esports were banned in Round 2, and earlier this week, Flow Esports, Team Hell God, and Team WXXD received bans. Krafton is yet to publicly confirm the specific rule violations that led to the bans of these teams. Speculation on the internet suggests that the teams could have been using cheats to gain an unfair advantage during the matches.
iQOO BGMI India Series 2021 Round 3 Day 2
View this post on Instagram
Round 3 sees the teams from the online qualifiers go up against the 32 invited pro teams in the tournament. Match 1 of Round 3 saw Team XO maintain their streak of dominance in Group 3 from The Grind and ended up on the podium, with 13 points and placing #3. Team Outset landed on the #2 spot with 22 points and Team Mayavix were the big winners of Match 1.
Team XO consistently stayed in the Top 3 of Group 3 throughout all the matches, so it looks like they might be one of the bigger favourites during the tournaments. FPS Gaming and Team Outset also had a great showing on Day 1, and it looks like they could be in this for the long haul.
It will be interesting to see which ones of the 32 invited teams will be able to hold their own against the 224 teams from the Online Qualifiers from Round 2 and qualify for the Quarter Finals. Each group will play 3 matches each, and the top 4 teams from each group will qualify for the Quarter Finals. Groups 5-8 will battle it out in BGMI India Series this evening.