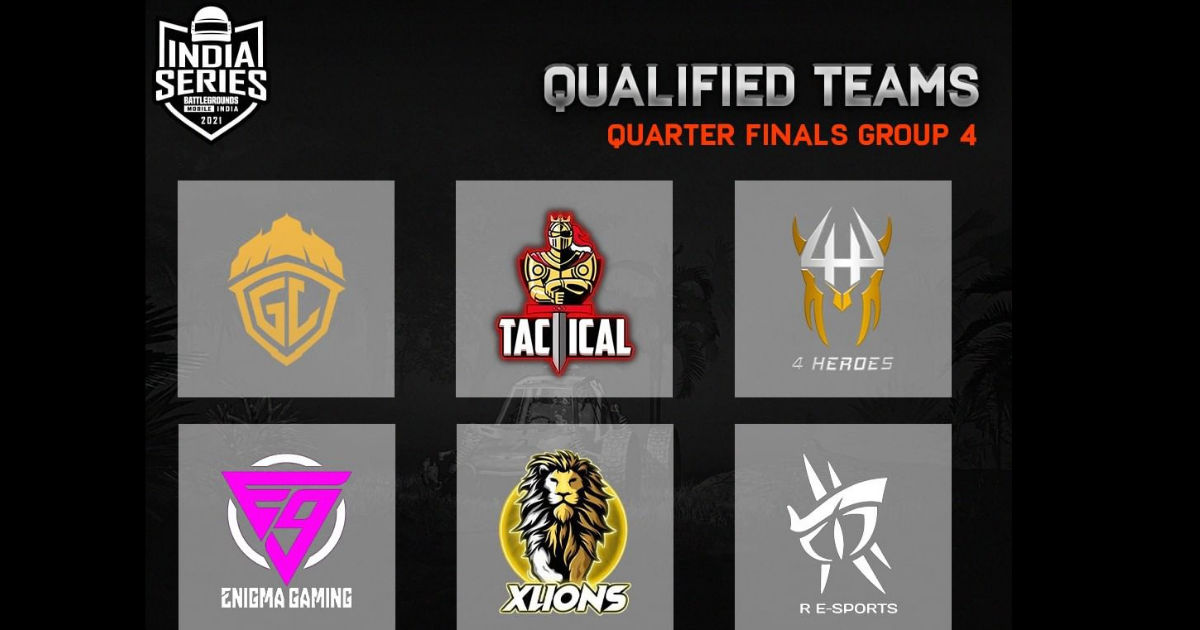 BGMI India Series 2021 has been an exhilarating affair so far, and with the Quarter-Finals coming to a close, the action is only about to get more intense and frantic as we head into the Semi-Finals. The Quarter-Final stage of the BGMI Series 2021 saw elite-level plays from all teams involved as every player fought tooth and nail to secure kills and get points for their team.
In the end, 6 teams from each group stood tall among the rest and we finally have our 24 Semi-Finalists. These 24 teams will now go on to duke it out in the next round and only 1 of them will proceed to the Grand Finale. The 24 teams qualifying to the Semi-Finals are:
GodLike Esports
Tactical Esports
4Heros
Enigma Gaming
Team X Lions
R Esports
SkyLightz Gaming
OR Esports
Orgless Five
TSM
Team X Spark
Celsius Esports
Reckoning Esports
Team Chicken Rushers
247 Gaming
Team XO
UDOG India
The Supari Gang
Hyderabad Hydras
7SEA Esports
Old Hood Esp
Only Glitch
Revenant Esports
COXRIPMIZO
Also Read: BGMI Permanently Bans 71,116 Accounts Between December 27 and Jan 2: All You Need to Know
BGMI India Series 2021 Quarter-Finals have come to a close, Semi-Finals start 7th January 2022
View this post on Instagram
 The Semi-Final stage of the BGMI Series 2021 will kick off on 7th January 2022 and will go on till 10th January 2022. The 24 qualified teams will be divided into 3 groups, who will then compete against each other in a round-robin format. A set of 6 Round Robins will be played by each group. The top 16 squads with the highest cumulative points will move towards the Grand Finals.
The Quarter-Final stage of the BGMI Series 2021 was home to the most elite form of esports competition and was a brilliant showcase for the growing esports talent in the country. From what we've seen in the tournament so far, it looks like we're headed towards a highly competitive and action-packed Grand Finale.