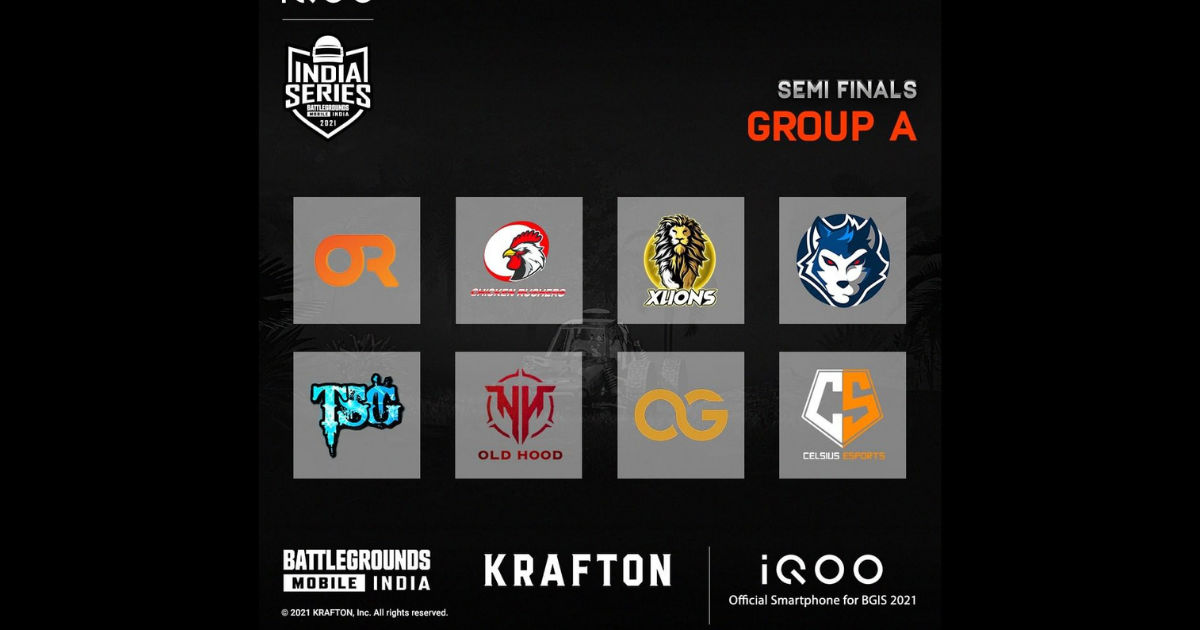 BGMI Series 2021 has proven to be a true showcase of India's esports talent and we are close to the Semi-Finals stage of the tournament. Krafton has just announced the groups for the Semi-Finals of the BGMI Series 2021 and it makes for some rather interesting matchups.
BGMI Series 2021 Semi-Finals Groups
Group A:
OR Esports
The Supari Gang
Celsius Esports
Team Chicken Rushers
Reckoning Esports
Only Glitch
Team X Lions
Old Hood ESP
Group B:
Team SOUL
7Sea Esports
R Esports
Team X Spark
Enigma Gaming
UDOG India
Hyderabad Hydras
Tactical Esports
Group C:
GodLike Esports
Team XO
TSM-FTX
Orgless 5
COXRIPMIZO
Revenant Esports
247 Gaming
Skylightz Gaming
The 3 groups will now compete in a Round Robin format. A set of 6 Round Robins will be played by each group. The top 16 squads with the highest cumulative points will move towards the Grand Finals.
Also Read: BGMI India Series 2021: Team 4 Heros, Team PLM Disqualified for Not Following the Rulebook
BGMI Series 2021 Semi-Finals Kick Off Time
View this post on Instagram
Fans can tune in to watch the action go down this evening at 5 PM, the schedule for which will be revealed soon by Krafton. The Semi-Final stage will take place from 7 Jan 2022 through to 10 Jan 2022. Of the 24 teams, only 16 will make it to the Grand Finals stage of the BGMI Series 2021 and the inaugural champion of the tournament will be crowned.
Going into the Semi-Finals, all teams look rather dangerous and any one team could have a stand-out day and clinch the top spot in their group. The tournament has been a great success so far, with all teams showcasing elite-level skills and proving just how far the esports scene has come in the country.
Along the way, a couple of teams were banned from the tournament, including Team 4Heros, who were supposed to be playing in the Semi-Finals stage after a good showing in the Quarter-Finals stage of the tournament.