iQOO Battlegrounds Mobile India (BGMI) Series 2021 has gotten off to a solid start, with the 32 invited teams putting on quite the show in The Grind. Finally, after 2 weeks of break-neck competition, Team XO has finally come out on top to walk away with a Rs 1,00,000 cash prize.
TSM and GodLike Esports take up the other two spots on the podium and are taking home a decent Rs 50,000 and Rs 25,000 respectively. The MVP of The Grind is Savitar01 from Team Forever, coming away with Rs 25,000. The Grind featured some elite-level BGMI plays and intense competition that was a sign of things to come in the tournament. Going into the Grand Finals Day 2, Team XO held a slim lead over Team Forever, which they were successfully able to hold on to.
Also Read: Sniper Elite 5 Trailer Out, Launching in 2022 as Day One Title on Xbox Game Pass
Team XO wins The Grind, iQOO Battlegrounds Mobile India (BGMI) Series 2021
View this post on Instagram
 The Grind Week 1 saw some really cool performances from the likes of OR Esports and Orangutan Gaming, but Week 2 saw Team XO really turn on the afterburners to play very aggressively and come away with boatloads of Finishes. TSM managed to fight from the back of the pack and finish Second Place and Godlike Esports also had a major resurgence after Week 1 to finish in Third Place at the end of Week 2.
The 32 invited teams will now compete with the rest of the playing field from the In-Game Qualifiers.  Round 1 kicks off on December 16, 2021. The iQOO Battlegrounds Mobile India (BGMI) Series 2021 has proven itself as quite the event so far, and it is only about to get more intense.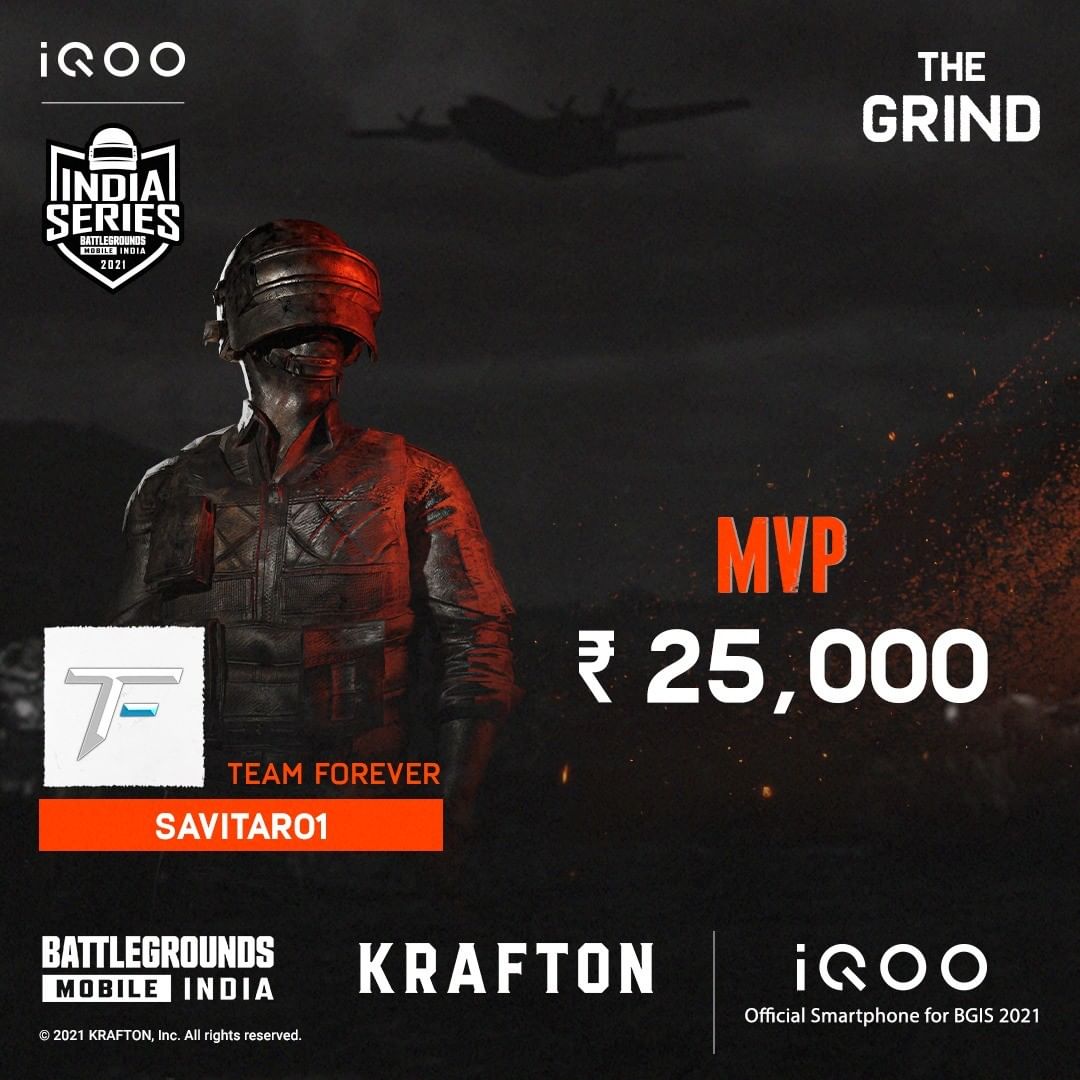 Team XO will ideally want to carry this momentum into the tournament and hopefully, come away with the grand prize. However, no one can count out any of the other 32 invited teams as they've all showcased some top-tier BGMI skills during The Grind.