The iQOO Battlegrounds Mobile India Series 2021 has invited a total of 32 teams comprising of the best esports players in India to compete in BGMI, but they will have to go through The Grind in order to play in the tournament itself. While other players will be competing in the In-Game Qualifiers, the 32 invited teams will battle it out in The Grind, which is a smaller tournament that takes place over 2 different weeks, the first one starting 2 December, 2021.
The 32 invited teams includes the likes of Velocity Gaming, Team 8-Bit, AXOM Esports, and Team Incognito. The Grind will likely feature some top-notch BGMI action as all 32 teams comprise of some of the best BGMI and esports athletes in the country.
Also Read: PUBG New State Set to Go Down for Maintenance Update, Krafton Gives Away Rewards for Reaching 40 Million Downloads
iQOO Battlegrounds Mobile India (BGMI) Series 2021, The Grind dates announced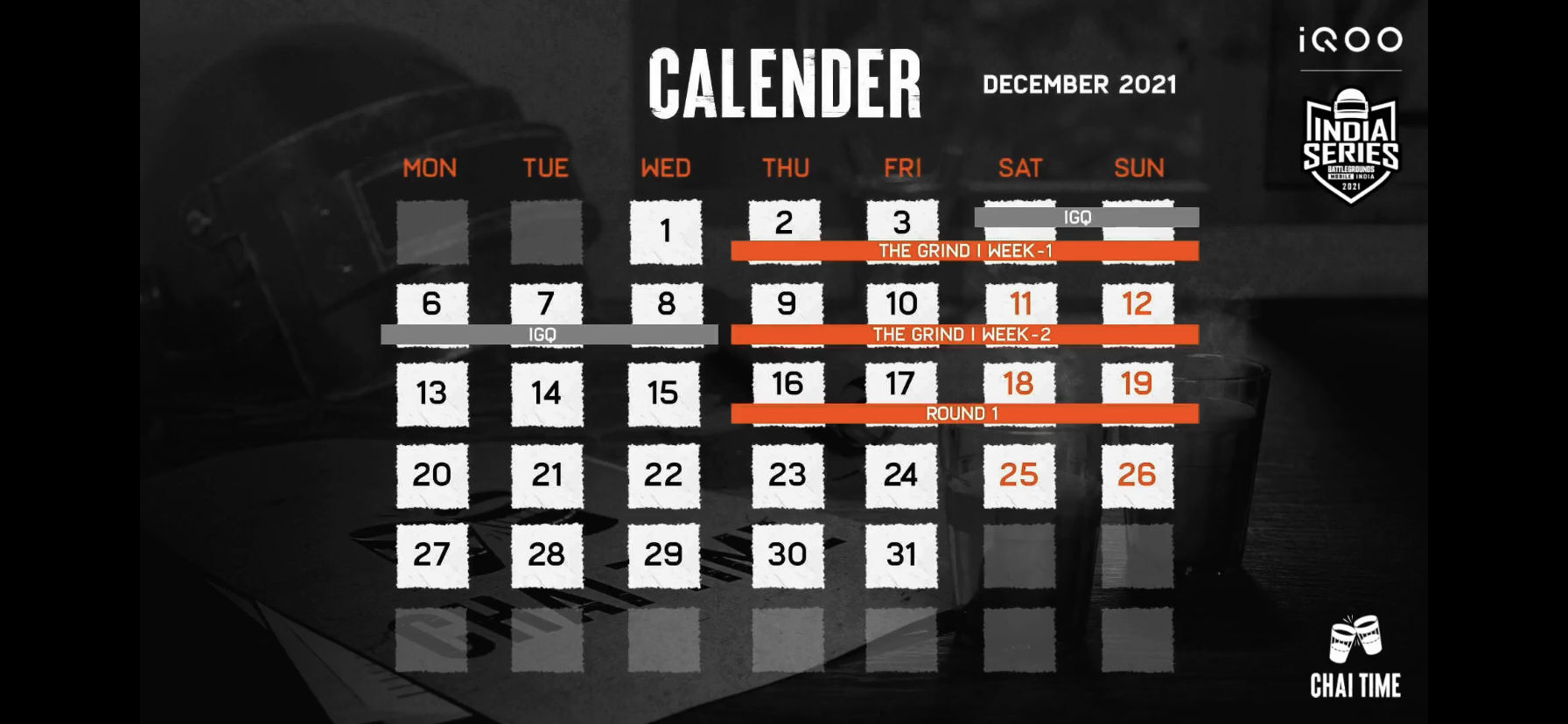 The Grind Week-1 will coincide with the regular In-Game Qualifiers while The Grind Week-2 takes place right before Round 1 kicks off. The competition looks pretty fierce in iQOO Battlegrounds Mobile India (BGMI) Series 2021 as many teams have stepped their game up, including Velocity Gaming, who are now entering BGMI with a brand-new roster consisting of Raj "Snax" Varma, Randeep "Attanki" Singh Bhullar, Daljit "Daljitsk" Singh, and Samir "Kratos" Choubey.
BGIS 2021 is the first iteration of what is hopefully an annual tournament, organized by Krafton and sponsored by iQOO. The tournament is easily one of the most highly-anticipated esports tournaments in the country, as it features a massive prize pool of Rs 1,00,00,000. Round 1 kicks off 16 December 2021, after the In-Game Qualifiers and The Grind has concluded.
A total of 1024 teams will compete in the first 3 rounds of the tournament, out of which only 64 teams will progress to the next round, the Quarter-Finals. The Semi-Finals will take place between 24 teams, which will split into 3 groups, and out of which only 16 will make it to the final stage – the Grand Finale.