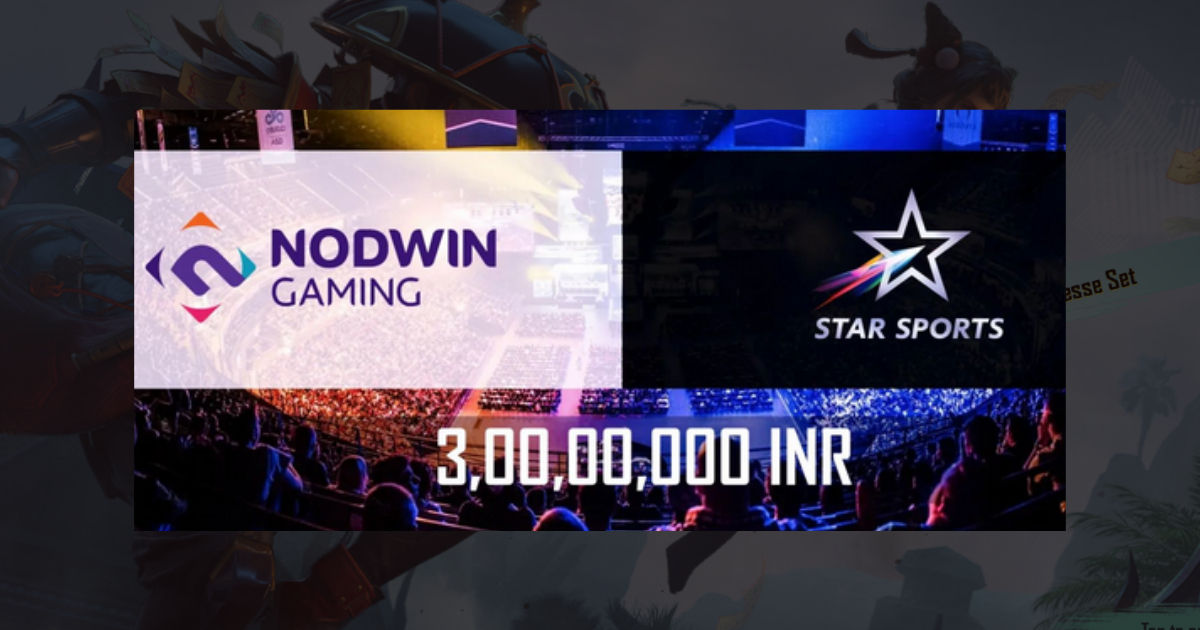 Gurgaon-based eSports organization named Nodwin gaming is pairing up with Star Sports to bring an exclusive BGMI Lan Event featuring a Rs 3 Crore Prize Pool. The event is set to be broadcast on TV, and it becomes the first event in India to be aired on Television.
BGMI Esports is hitting new standards this year, with several tournaments rising up the heat in the Indian Gaming Community. Several Event Organizers are stepping up and attempting to raise BGMI Esports by setting various LAN events in the country. Due to the Pandemic, LAN events have become complicated in the past year. This year, the events are returning, and back-to-back events are coming up in the line. Nodwin x Star Sports BGMI LAN Event becomes more special as the event will be broadcasted LIVE on TV.
Nodwin Gaming Partners up with Star Sports to broadcast BGMI Lan on TV, Rs. 3 Crore Prizepool Event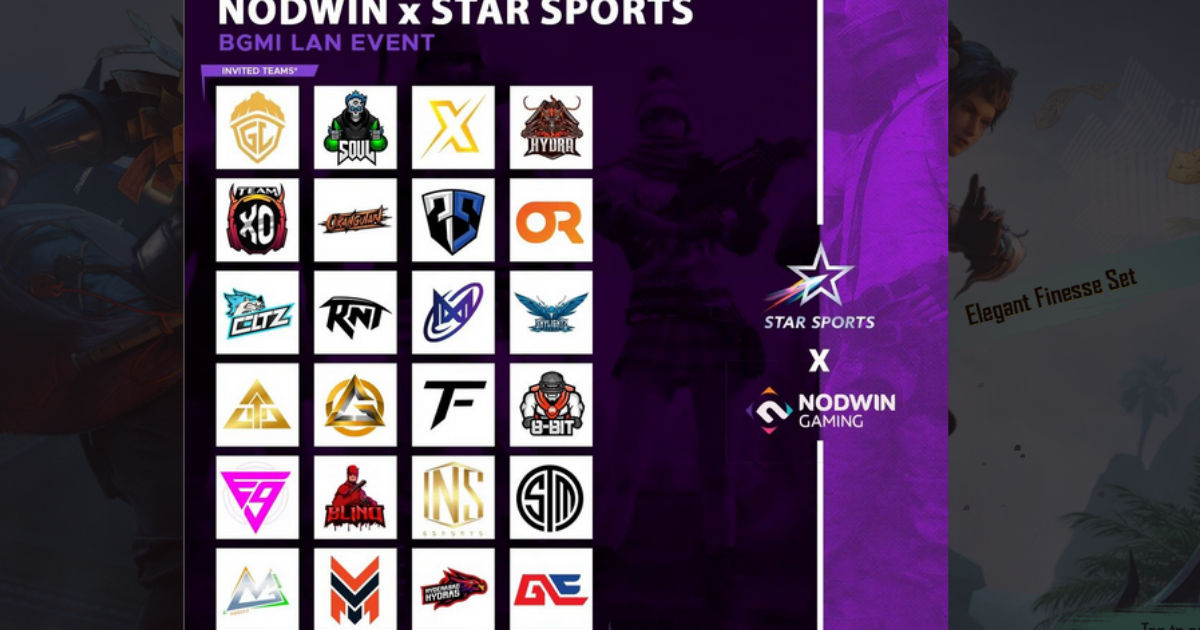 The event is an invite-exclusive tournament where we will see top-tier teams in the country battling it out for this massive prize pool. Moreover, the event's prize pool has surpassed the prize pool of BMPS season 1, and it has become the highest prize pool for an Indian Esports event.
Esportsgen has reported 24 teams that are going to be invited to this mega event. However, an official announcement is due to be made by Nodwin gaming. Since BMPS Season is going on, the winner could also be invited to this event. Here are the teams that have been given the slots to partake in the event:
Godlike Esports
Soul Esports
X Spark
Hydra
XO
Orangutan
7Sea Esports
OR Esports
Celtz Esports
Revenant Esports
Chemin Esports
Team iNSANE
Team Enigma Forever
8 Bit
Enigma Gaming
INS
TSM
Global Esports
Marcos Gaming
Hyderabad Hydras
Mayhem
Nigma Galaxy
Skylightz Gaming
Nodwin Gaming x Star Sports BGMI LAN: Format, Schedule, Where to Watch
Let us know your favourite 'LAN AT FIRST SIGHT' moment❤️🏆🤩#LAN #memories #throwback #gaming #esports pic.twitter.com/OeS0XIOCZo

— NODWIN Gaming (@NodwinGaming) June 7, 2022
The set of 24 teams will be classified into three groups, and the initial phase will follow a round-robin format, where each team will get to 4 matches a day. The top 16 teams on the overall standings table will be advanced to Grand Finals. The event will be a month-long event, and it is set to take place from 20 June to 17 Jul 2022.
The event's League Stage will take place in three weeks, and there will be a share of Rs. 50 lakh of prize pool weekly from the total cash prize. Therefore, The finals of the event will feature a prize pool of Rs. 1.5 Crore.
Fans can head over to the venue to witness all the action by watching their favorite players with the least distance possible. The event will be covered by several media partners, and there, we will also get to see player interactions on Star Sports. Stay tuned for more information on this mega LAN event.