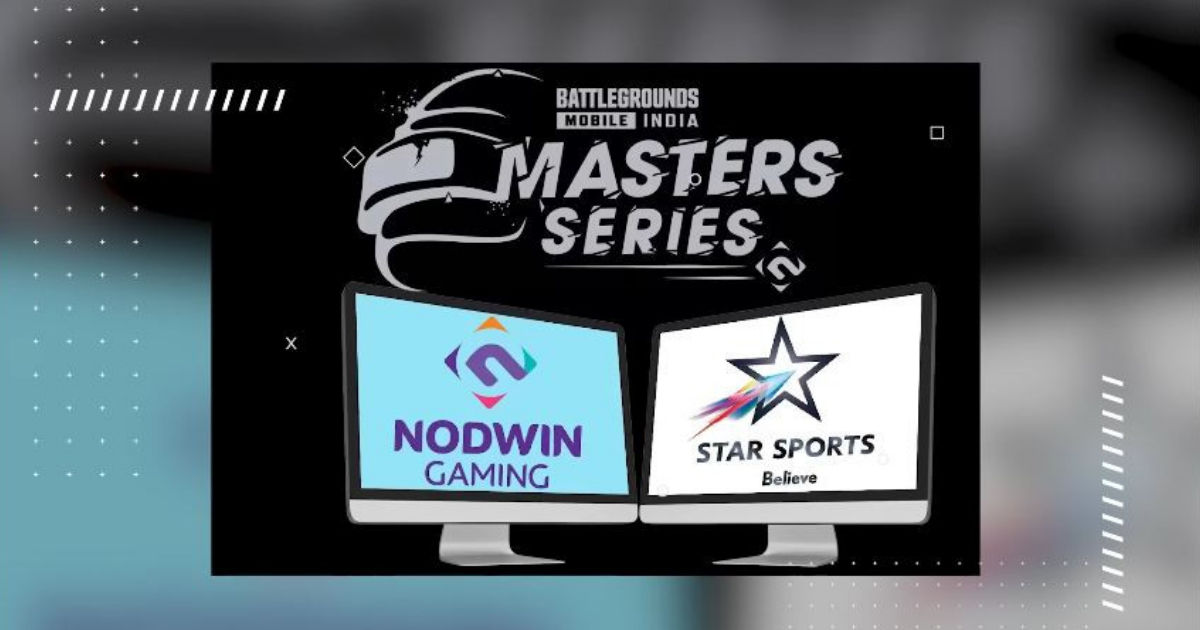 BGMI Esports is creating new buzz each day, attaining new heights with extensive events with power-packed prize pools and audiences. The latest buzz comes out as Nodwin Gaming joined hands with Star Sports to telecast its event titled BGMI Masters Series on television. The event will be conducted as a LAN-line event and is announced with a massive Rs. 1.5 Crore prizepool.
LAN events were wholly missed as the pandemic hit the world; this year, they are coming back with much excitement. Nodwin Gaming hosted Nodwin x Loco All-Stars Invitational Tournament earlier this year, and it became the first LAN event of BGMI. TSM had become the champions in the event, which was streamed on LOCO. But This time, Nodwin has risen to more significant heights and collaborated with Star Sports to televise their event on Star Sports 2 Channel.
The tournament will feature 24 invited teams, classified under three groups with eight teams each. The names are yet to be announced, but several sources have reportedly publicized the invited team names on social media.
Nodwin x Star Sports BGMI Masters Series 2022 Invited Teams Revealed.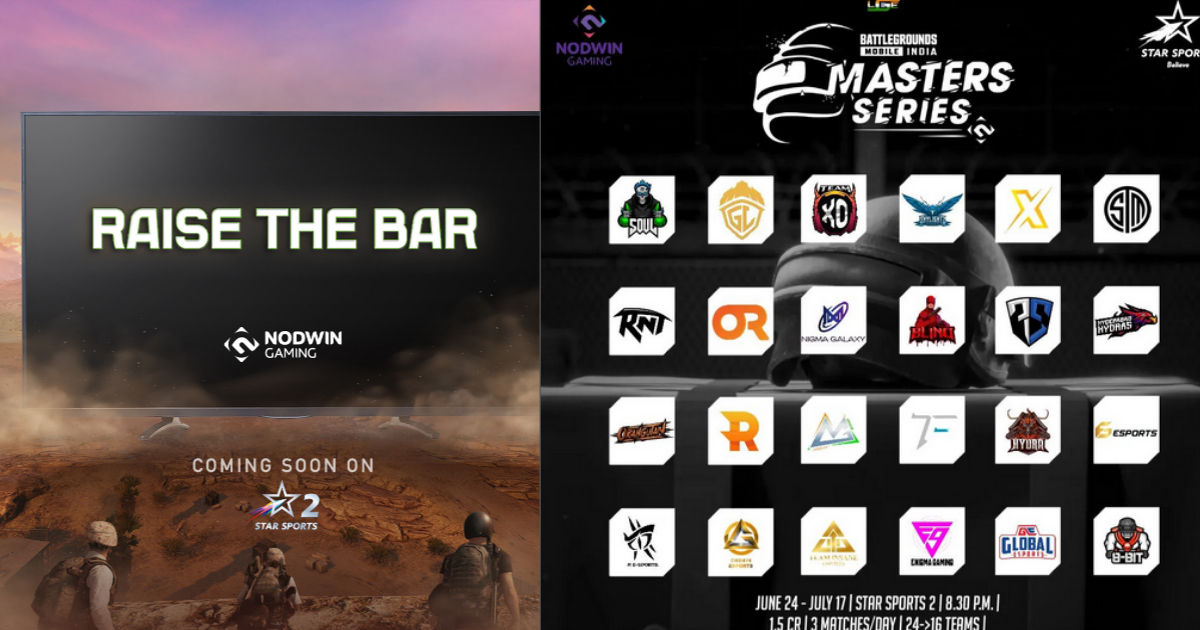 A total of 24 top-tier teams were invited to this event, and the rosters have already registered their playing-four in the tournament. According to lets grow esports on Instagram, here is the list of invited teams that are going to partake in BGMI Masters Series 2022:
Godlike Esports
Team Soul
Team XO
Skylightz Gaming
X Spark
TSM
Revenant Esports
OR Esports
Nigma Galaxy
Blind Esports
7Sea Esports
Orangutan Gaming
Rivalry Esports
Marcos Gaming
Team Enigma Forever
Hydra Official
FS Esports
R Esports
Chemin Esports
Team Insane
Enigma Gaming
Global Esports
8-bit Esports
Gear up to experience esports bigger & better than ever before, Hope you're as excited as us for what is to come!🔥🔥#BGMS2022 #RaiseYourGame #starsports pic.twitter.com/kYEpjZIoDT

— NODWIN Gaming (@NodwinGaming) June 17, 2022
The groups and rosters were not announced yet. Velocity Gaming is not going to play in this forthcoming event.
BGMI Masters Series 2022: Where to Watch
The pros are ready to rise and shine! Its time to #Raisethegame for glory 😈

📺 Watch players in action from 24th June on Star Sports 2 #BGMS2022 #RaiseYourGame #nodwingaming #starsports #bgmitournaments #bgmi #nodwingaming #starsports #bgmitournaments #bgmi #BGMS pic.twitter.com/g6H5du6p62

— NODWIN Gaming (@NodwinGaming) June 19, 2022
The event will take place from June 24 to July 17, 2022, and will be broadcast on Star Sports 2 TV channel from 8:30 PM IST to 11:30 PM IST. There will be three matches per day, and 16 teams from the League stage will qualify for the Finals.
The tournament is also scheduled to be broadcast on Loco and Glance along with Star Sports 2 TV Channel. Mobile users can head over to Loco and Glance to watch the event.
Nodwin x Loco All Stars Invitational was conducted in Delhi with a $65K prize pool in which the Champions TSM took home $32,674. BMPS Season 1 Champions Soul had not got the chance to participate in the event due to Goblin's health issues. However, Godlike Esports did not fare well in this event as they ranked at #14, followed by Xspark and Blind Esports.
Team Godlike signed Ex TSM player Shadow and XSpark; TSM is also set to make a few changes in their roster. Teams like Enigma Forever, Orangutan, etc., may also have a few roster changes in the upcoming LAN event. IT will be intriguing to see how Godlike will perform with their new addition, and all eyes will also be on Soul and Global Esports, who are in form.