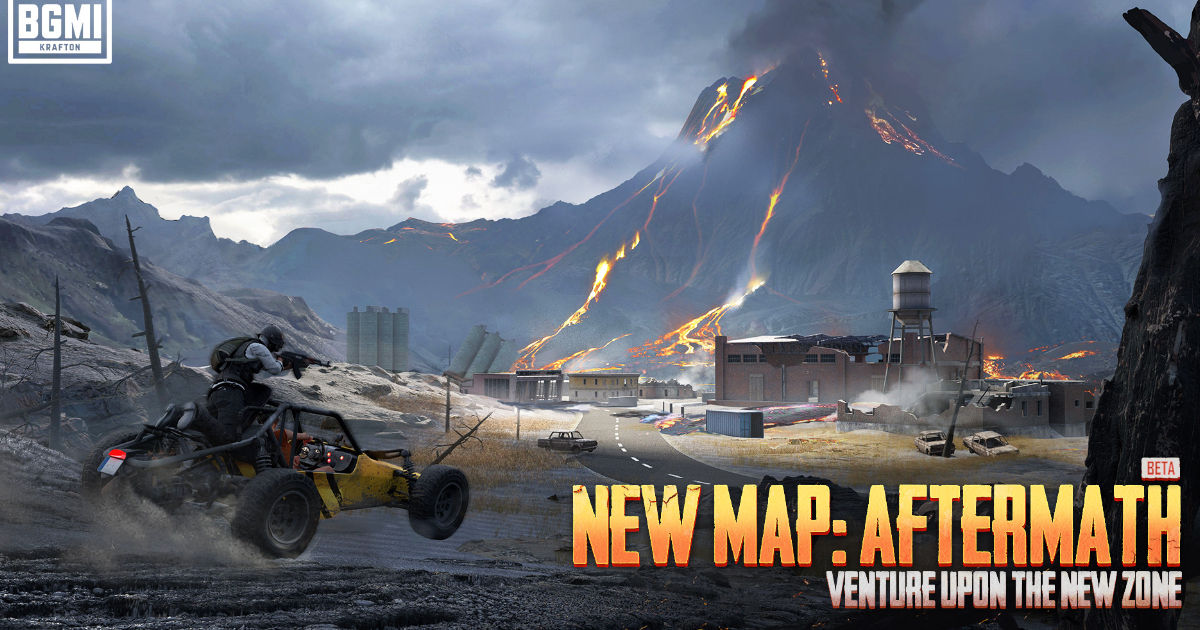 Krafton, the developer of Battlegrounds Mobile India, has been introducing many new features and updates in the Battle Royale. BGMI is among the most popular mobile games in India and has had a successful run since its comeback last year. The developers have been adding new events to keep players hooked to the Battle Royale. Among the new list of additions to BGMI is a new map.
Krafton has teased the arrival of a new BGMI map called "Aftermath". A teaser image of the new map reveals the graphics, which has an active volcano destroying the surrounding area. The map was first introduced in PUBG Mobile. Let's take a look at the new BGMI Aftermath map coming soon.
BGMI Aftermath map
Krafton's new BGMI teaser on Facebook confirms the arrival of the Aftermath map. The new map will be available for players in Classic mode. PUBG Mobile players recently got the update and the version for players in India is likely to remain the same.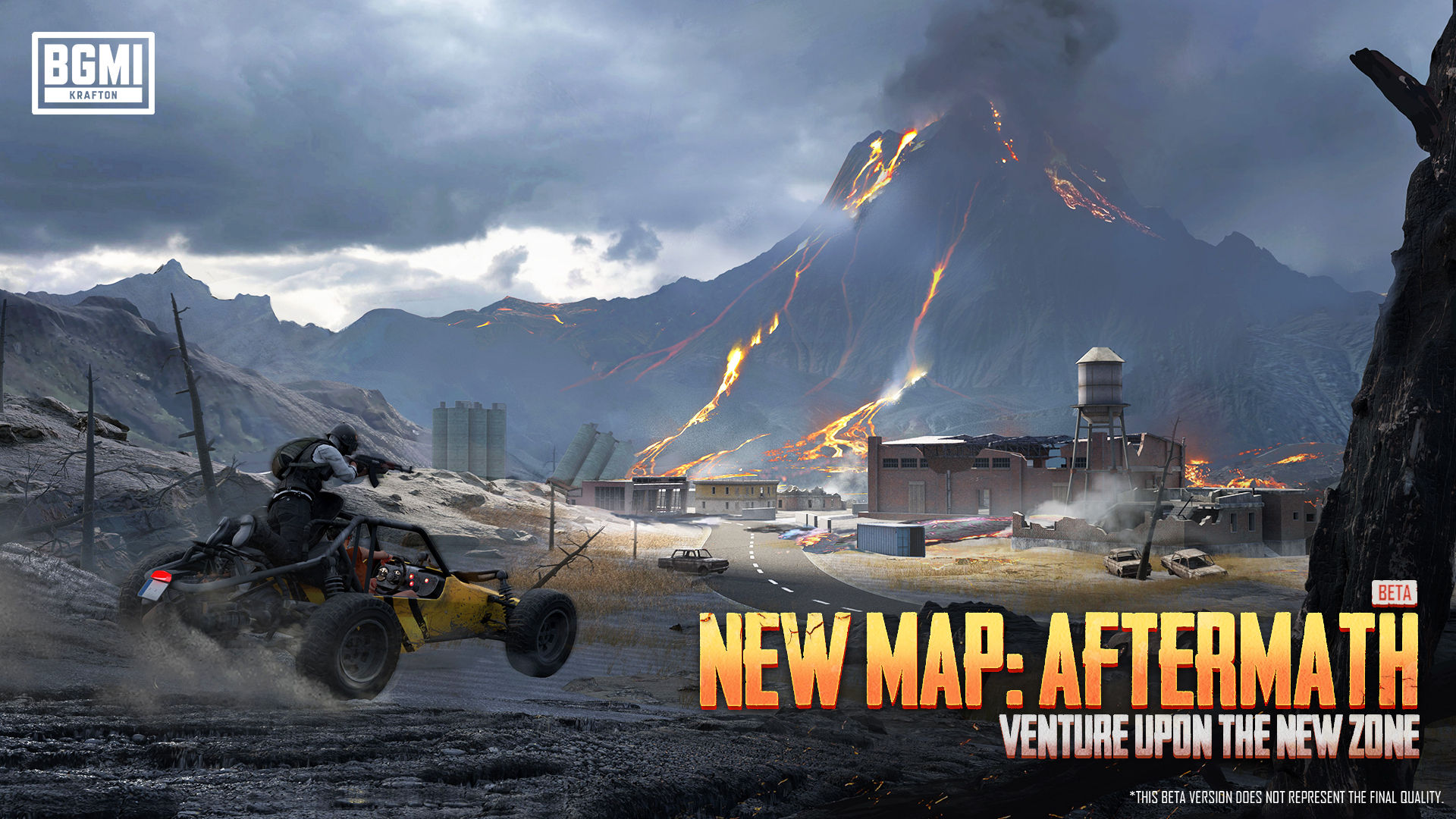 As mentioned above, the teaser image reveals an active volcano with the surrounding areas destroyed by the lava. The 2×2 map will be available in beta for Classic mode players. Since the map will be in the Unranked section, players will not have to worry about scoring negative points if they get knocked out early during a match. According to Sportskeeda, all firearms will come equipped with the AC Core Module, which will help the players aim better and control recoil more efficiently. Krafton is also adding another new feature called Tactical Glasses which will reveal the damage dealt by an enemy by firing at them.
A total of 50 players can participate in a single match, which is about the same as the Livik Classic map. The teaser image also confirms the availability of the Buggy vehicle in the Aftermath map. We can expect other vehicles like the Jeep, Monster Truck and the Bike to be available as well.
The BGMI 1.8 update will be available on both Android and iOS soon. It will also introduce the much-awaited Spiderman-themed event alongside a new RP season.