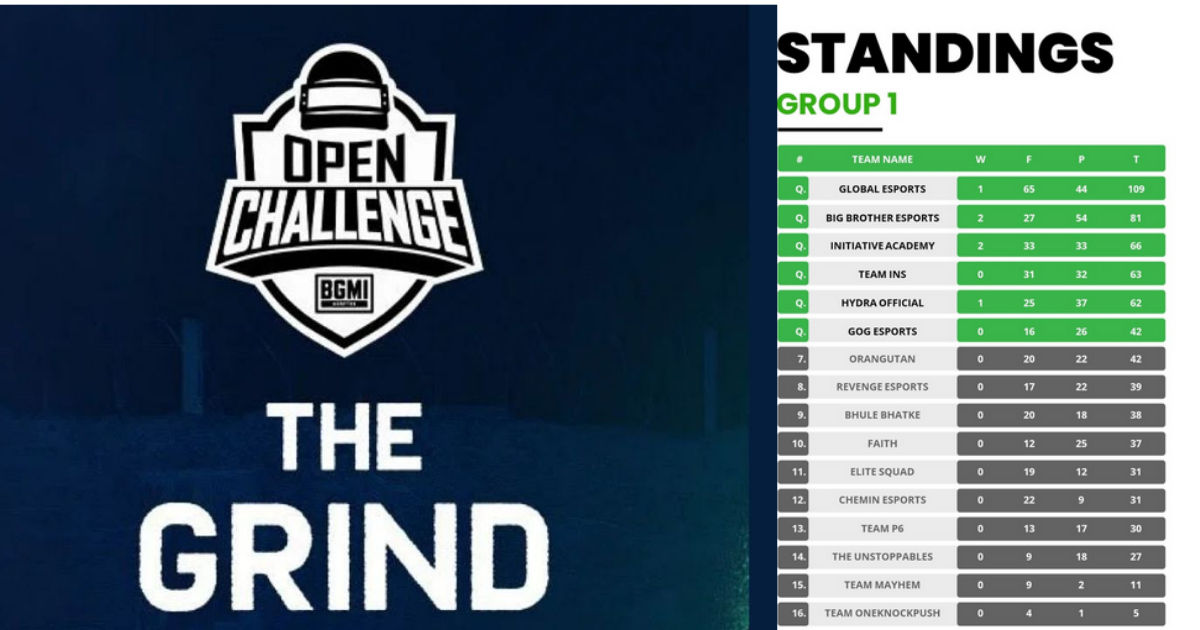 Today marks the end of BMOC Round 4 day 1 in which the audience has witnessed some of the power-packed fights from 16 teams of Group 1. After 6 matches, Global Esports along with the other 5 teams have made it to the BMPS.
BMOC round 4 is scheduled to take place from May 11-14, 2022 in which 32 qualified teams from round 3 online qualifiers would compete against 32 directly invited teams. A total of 64 teams will be seeded into 4 groups (8 teams per group) and each group will play 6 matches on the assigned dates. The top 6 teams from each group will get qualified for IQOO Battlegrounds Mobile Pro Series Season 1 which is set to commence on May 19. Let us look at the overall standings of BMOC Round 4 Day 1.
BMOC Round 4 Day 1 Participating Teams (Group 1)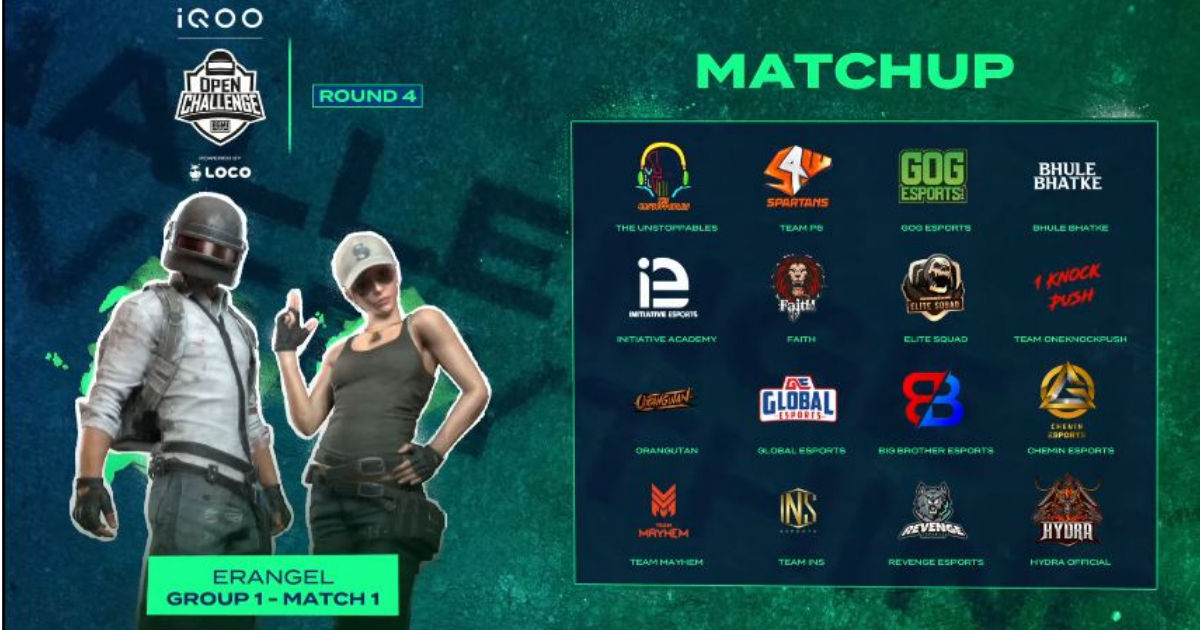 Here are the teams participating in BMOC Round 4 Day 1:
The Unstoppables
Team P6
GOG Esports
Bhule Bhatke
Initiative Academy
Faith
Elite squad
Team Oneknockpush
Orangutan Esports
Global Esports
Big Brother Esports
Chemin Esports
Team Mayhem
Team INS
Revenge Esports
Hydra Official
Post-Match Winners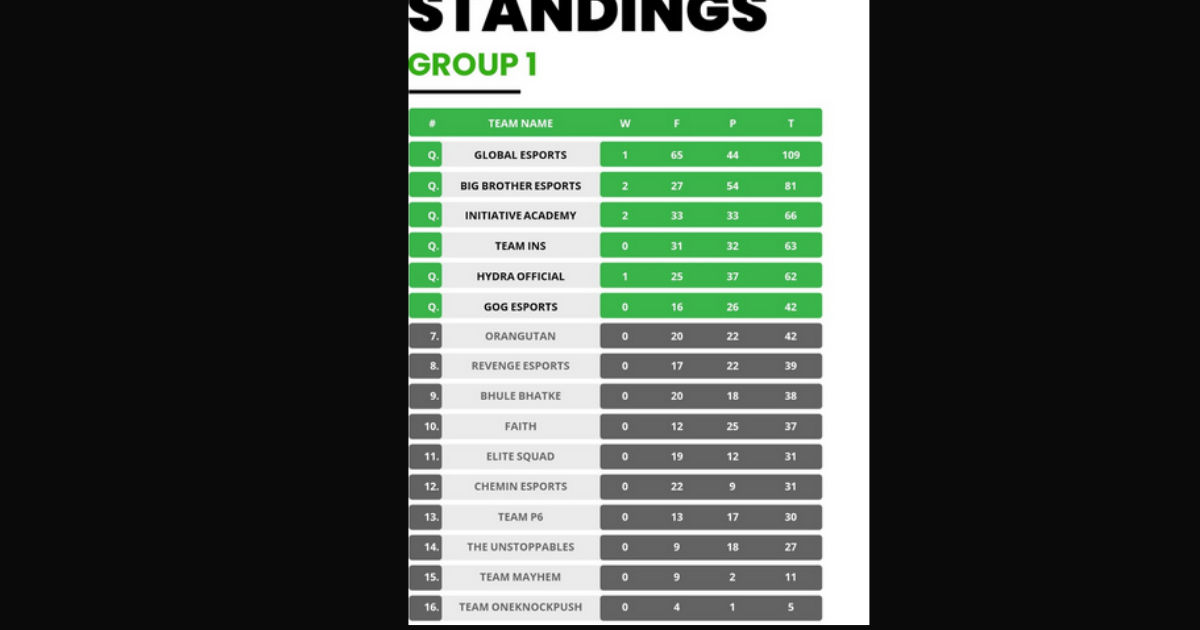 The first match of the day was played on Erangel and was won by Global Esports with a massive total of 24 finishes.
The second match of the Day 1 was played on the desert map, Miramar which was claimed by Big Brother Esports with 9 finishes.
Initiative Academy is the one who won the third match which was played on the Sanhok map with 8 finishes.
Initiative Academy again emerged victorious in the fourth match with 11 finishes.
The fifth match of the Day was claimed by Big Brother Esports again 7 finishes.
It was Hydra official who won the final match of the day with 12 finish points.
Qualified Teams to BMPS from BMOC R4 Group 1
Global Esports – 109 points
Big Brother Esports – 81 points
Initiative Academy – 66 points
Team INS – 63 points
Hydra Official – 62 points
GOG Esports 42 points
Day 2 of the IQOO Battlegrounds Mobile Open Challenge 2022 powered by Loco is scheduled to take place on May 12, 2022, in which Group B Teams will compete with each other. The teams will be announced on the LIVE stream itself. Tune in for the LIVE stream which would start from 4:30 PM IST on the official Battlegrounds Mobile India Youtube Channel.
Also Read: PUBG Mobile x Evangelion Collaboration Announced: Here's When it Might Come to BGMI