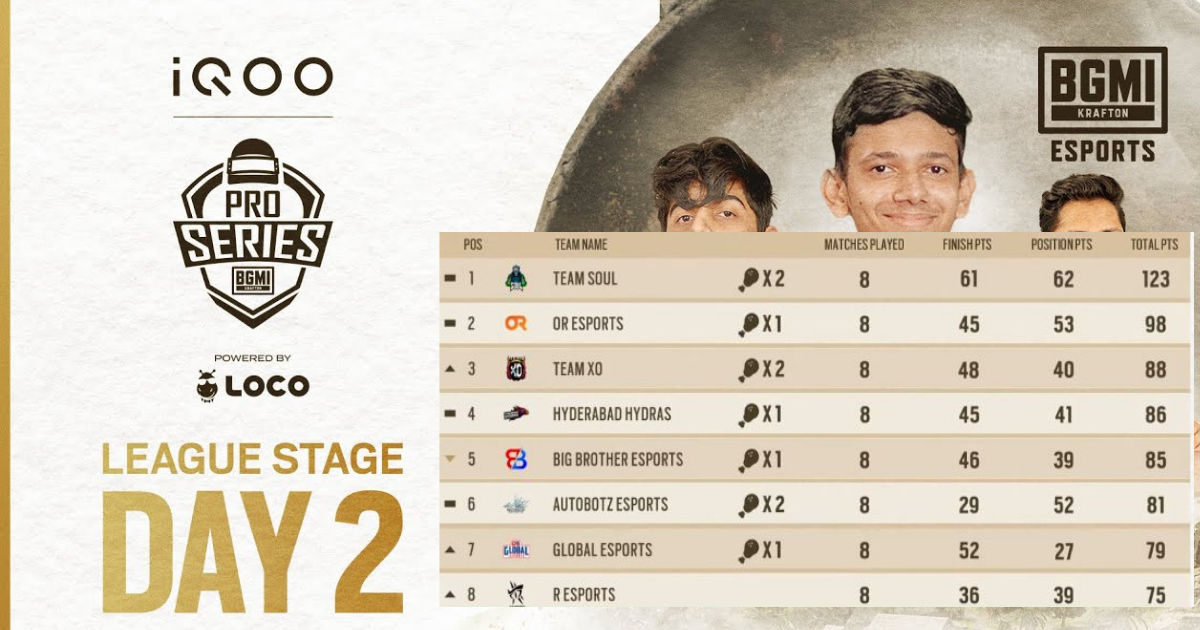 BMPS Season 1 League Stage Day 2 has successfully concluded with Team Soul continuing to stay on the top in the overall standings. Despite an average performance, the team still leads the points table. Team XO had put up a great show as well as OR Esports who secured 88 and 98 points respectively.
Hyderabad Hydras finished taking the fourth spot on the table with 86 points followed by Big Brother Esports with 85 points. Global Esports after acquiring 20 finishes and a WWCD, end up taking the seventh spot after Day 2. Team FS Esports who finished at the fourth spot on Day 1, is now down to 14th place after Day 2.
BMPS Season 1 League Stage Day 2 Overall Standings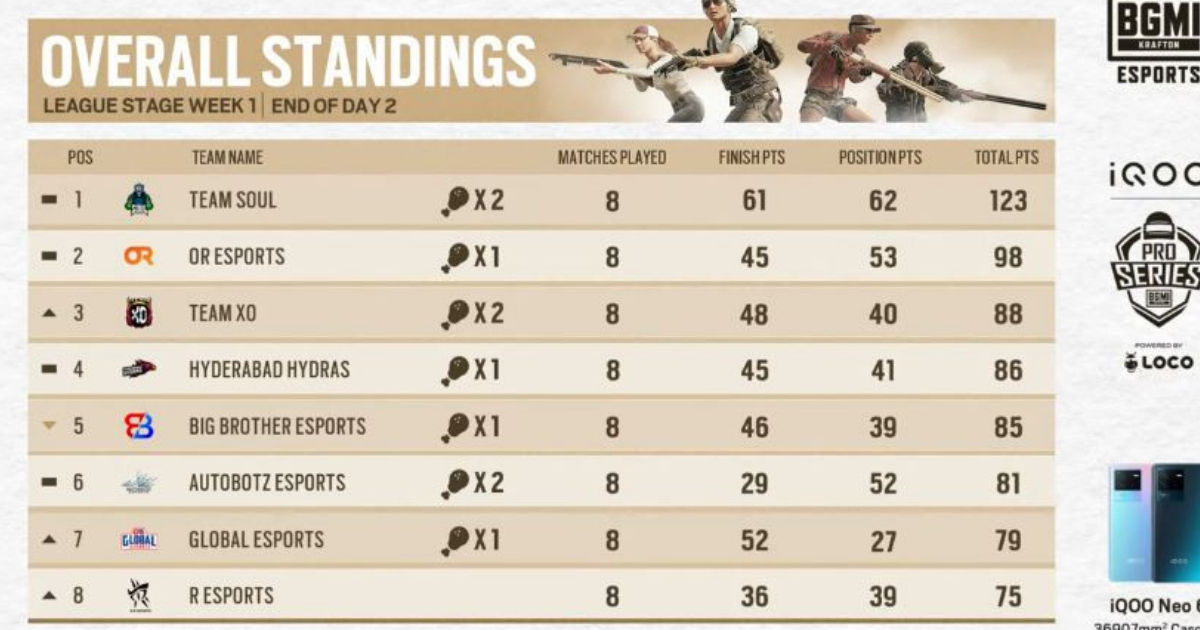 The first match of the day was grabbed by Team XO with a good total of 12 finishes, where their IGL Sensei became the MVP.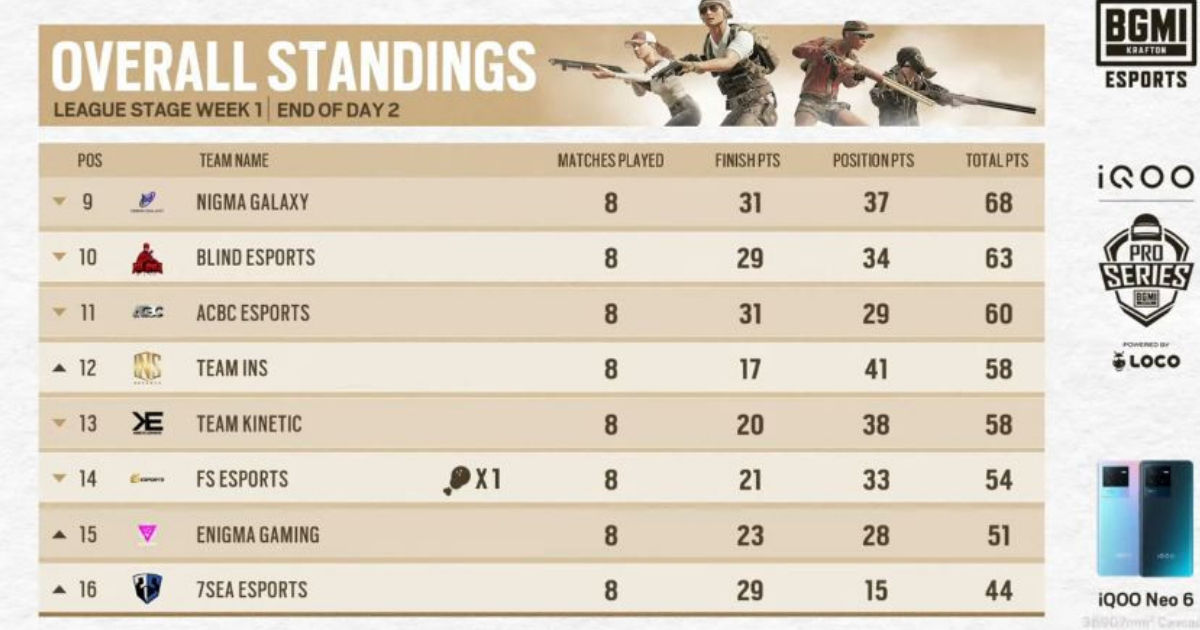 Team XO again bagged the chicken dinner in the second match as well with 11 finishes, and Snax, the DP god has been given the MVP title.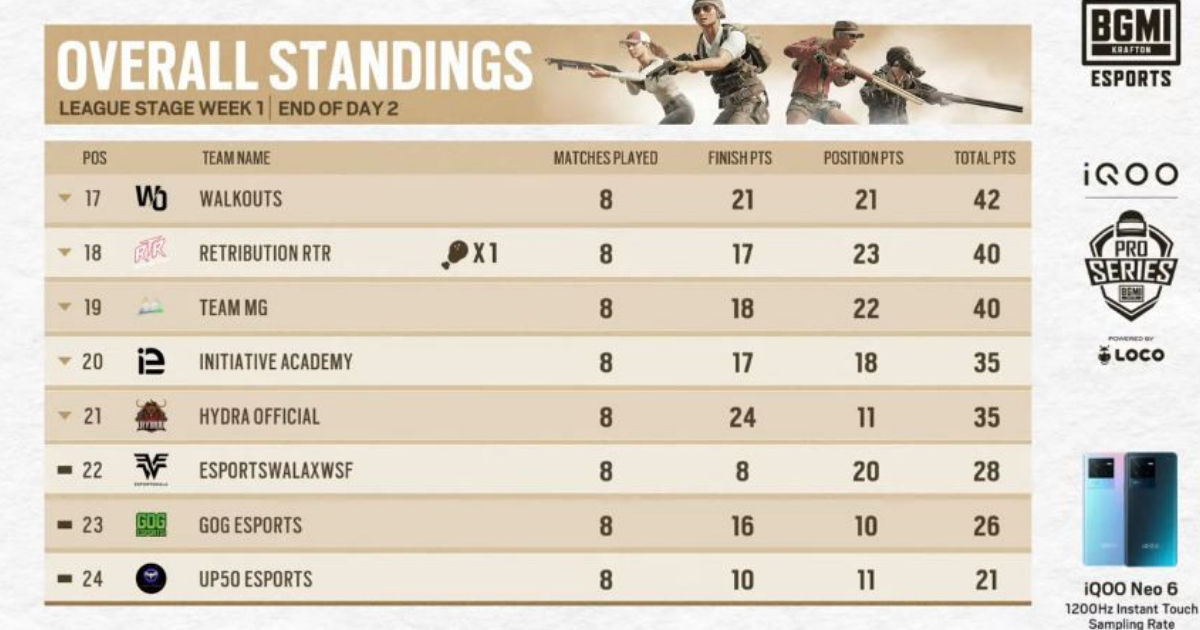 The third match of the day was dominated by Big Brother Esports and they have taken a total of 14 finishes.
It was OR Esports who put up an exceptional show in the fourth match that delighted its fans as the teams won the match with 21 finishes. OR Aditya had become the MVP with 8 eliminations and the team had secured more than 4000 damage in total. Walkouts and Initiative Academy finished at the second and third positions with the same number of points.
The fifth match of the day has seen Hyderabad Hydras ruling and winning it with a total of 14 finishes. ACBC Esports was eliminated at the second position with 8 kills, while Nigma galaxy managed to finish at the third spot.
The last match of the day saw Global Esports taking complete control of Erangel and winning the match with 20 elimination points. Team INS and Enigma Gaming bagged 15 points each while R Esports secured 13 points.
The third day of the BMPS Season 1 League Stage will take place today i..e, May 21, 2022, and fans can catch the LIVE action on LOCO, the official Youtube channels of BGMI and IQOO Esports.