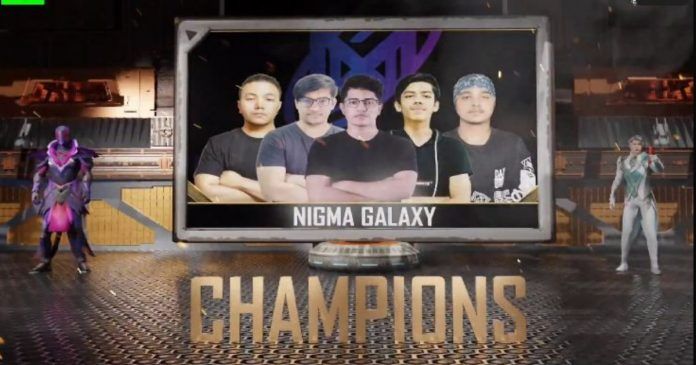 BGMI Pro Warrior Cup S2 Ultimate Round Grand Finals have been concluded successfully after 4 days of intense, grueling, and power-packed BGMI action from India's finest teams. Day 4 has witnessed some unbelievable moments and there are unexpected turns in the points table.
Last month, the Pro Warrior Cup Season 2 Conquest Round has concluded in which Team Soul won the first week and Team XO conquered the second week where both teams received a 2.5 lakh Prize pool. Both the teams along with the other 14 teams have qualified for Ultimate Round which is featured with a 20 lakh INR prize pool.
Following the 6 matches of the Grand Finals Day 4 of PWC S2 Ultimate Round, Team Nigma Galaxy has led the points table with 247 points. They have been going up and down on the points table during the three days of finals but on the final day with the supreme gameplay and consistency, they have outplayed all other teams to become the ultimate champions. Team TSM became the runner-up for the event by securing the second spot on the points table with 223 points.
BGMI Pro Warrior Cup S2 Grand Finalists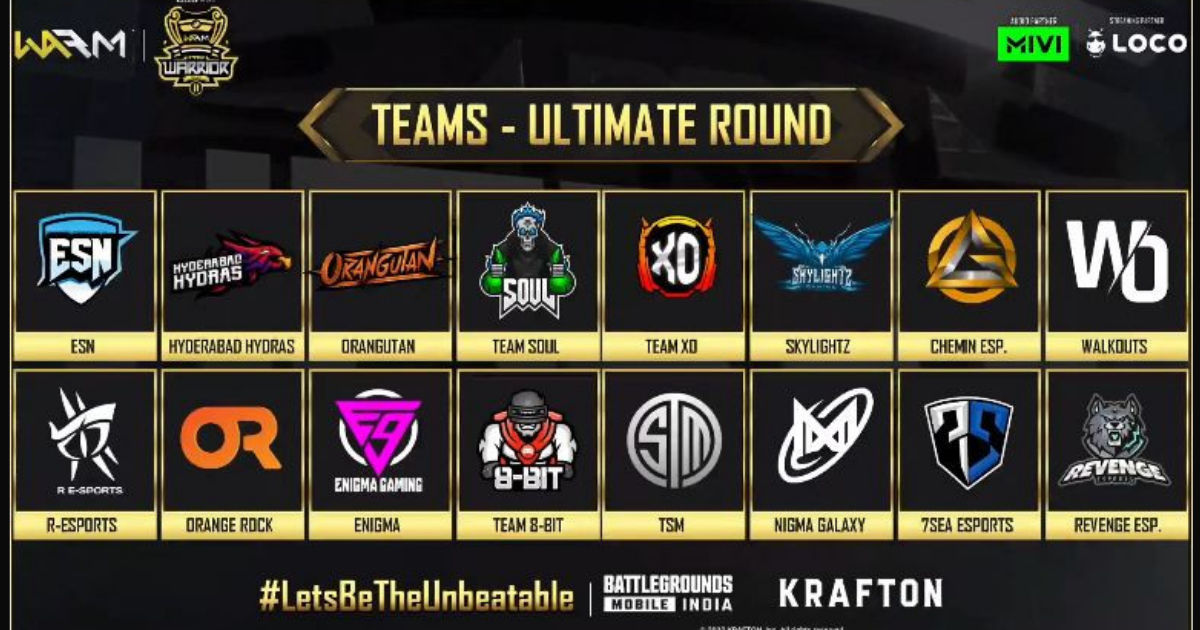 Here are the teams that have made it to the Grand finals of Warmania BGMI Pro Warrior Cup S2 Ultimate Round, who are qualified from Conquest Round:
ESN Esports
Hyderabad Hydras
Orangutan Gaming
Team Soul
Team XO
Skylightz Gaming
Chemin Esports
Walkouts esports
R Esports
Orange Rock Esports
Enigma Gaming
Team 8-Bit
TSM
Nigma Galaxy
7SEA Esports
Revenge Esports
Team Soul was leading the points table with nearly 200 points after 18 matches (Day 3). Nigma Galaxy followed them very closely and stayed at NO.2 position with 195 points. It was Team XO who stood at #3 on the points table with 174 points after Day 3.
War Mania Pro Warrior Cup Season 2 Ultimate Round Overall Standings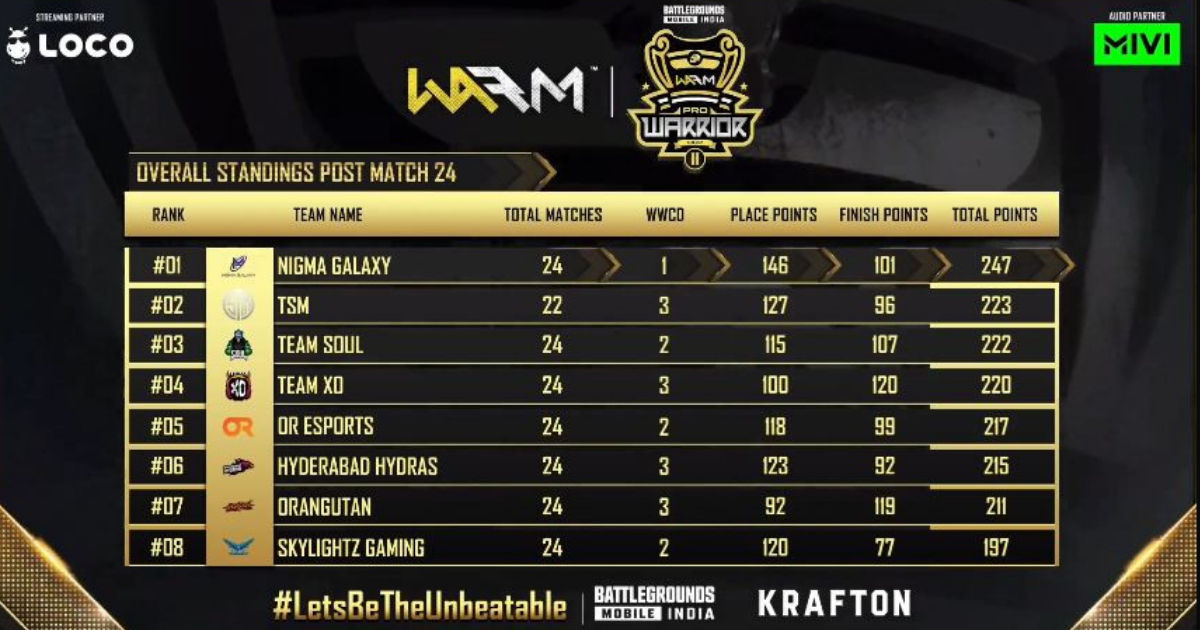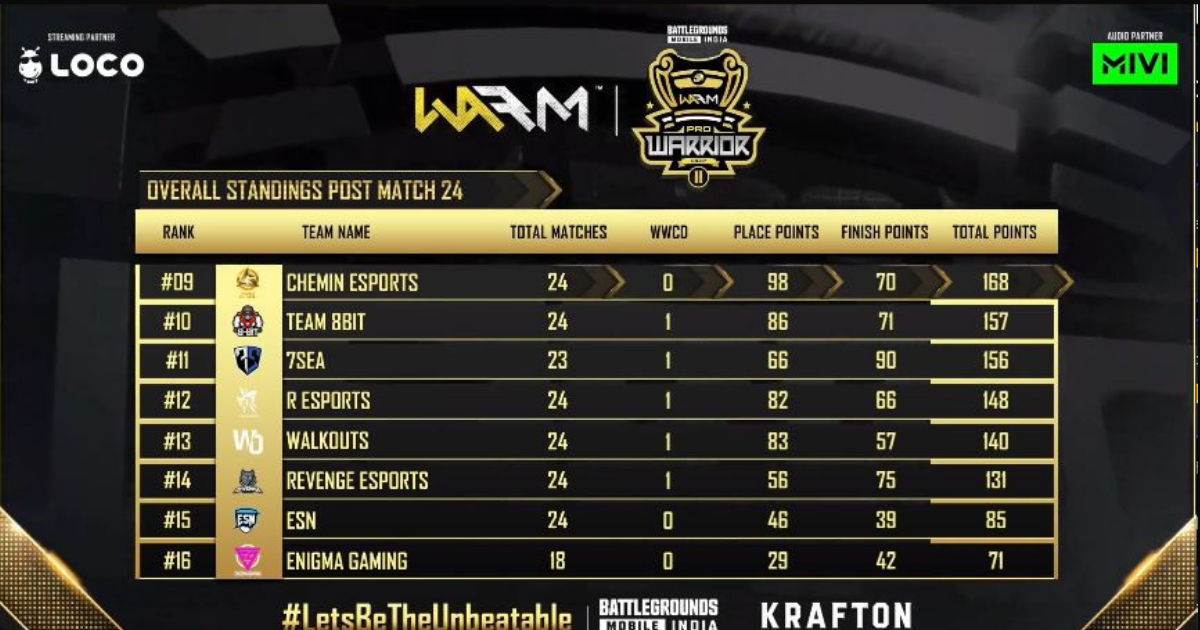 The first match of the day was played on the Erangel Map which was won by Team Hyderabad Hydras with 11 kills.
Miramar, the desert map is the map in which the second match of the final day of the Grand Finals. Team OR Esports took WWCD by knocking out 7 SEA Esports while securing a total of 13 kills
It was team TSM who emerged victoriously in both the third and fourth matches that were played on Sanhok and Erangel respectively. The team secured 8 kills in the third match and 7 kills in the fourth match.
Orangutan Gaming has secured the WWCD in the fifth match of the finals day with a total of 10 kills.
The final match of the day was claimed by Skylightz Gaming with 9 finishes.
War Mania PWC Season 2 Ultimate Round Prize pool Distribution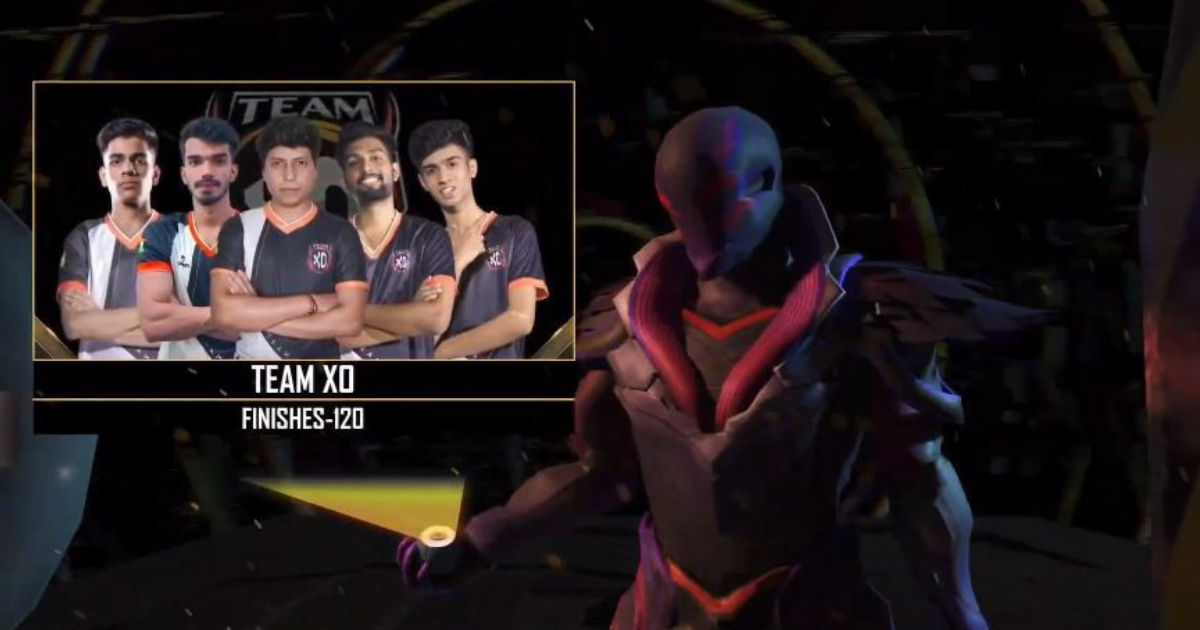 Also Read: Most Valuable Esports Companies of 2022: TSM Tops List for the 2nd Year in a Row
The prize pool of the PWC S2 Ultimate Round is 20,00,000 INR which is distributed among the teams down the line as below:
1st place – 8 lakh INR – Nigma Galaxy
2nd place – 4 lakh INR – Team TSM
3rd place – 2 lakh INR – Soul
4th place – 1 lakh INR – XO
5th place – 50K INR – OR Esports
6th place – 50K INR – Hyderabad Hydras
7th place – 30K INR – Orangutan gaming
8th place – 30K INR – Skylightz Gaming
9th place – 30K INR – Chemin Esports
10th place – 20K INR – 8-Bit
11th place – 20K INR – 7 Sea
12th place – 20K INR – R Esports
13th place – 20K INR – Walkouts
14th place – 10K INR – Revenge Esports
15th place – 10K INR – ESN
16th place – 10K INR – Enigma Galaxy
MVP – 1 lakh INR – XO Fierce
Most Valuable Team – 1 lakh INR – Team XO
Fierce from Team XO has been awarded the title of The Most Valuable Player (MVP) and was rewarded with 1 lakh INR as prize money.
Thanks for reading till the end of this article. For more such informative and exclusive tech content, like our Facebook page