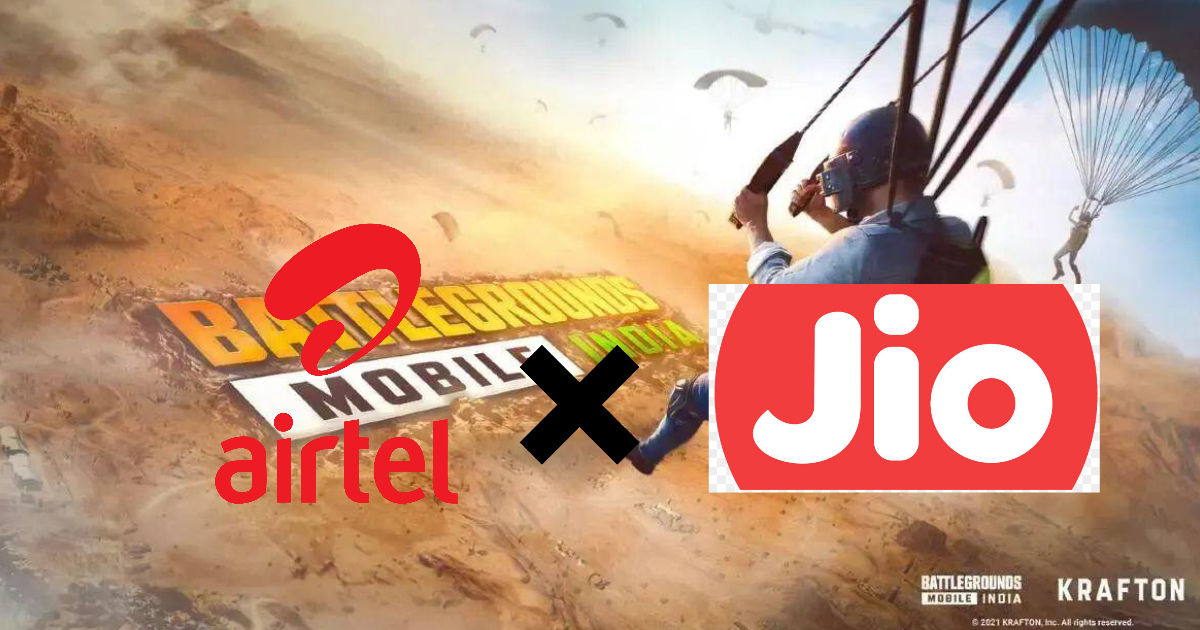 Ever since the Indian government blocked access to Battlegrounds Mobile India, several rumours have been circulating on the internet about the game's comeback. Recently, popular BGMI pro players, Saumraj and AKop have tipped the viewers with a leak that BGMI's return to the Indian market. Saumraj, in one of his Instagram Live sessions, mentioned that BGMI is expected to be back by February 2023 with Jio or Airtel as its Publisher.
On the Contrary, Krafton is reluctant to disclose any information about the game's potential return back to the country. Moreover, Tanmay 'ScoutOp' denies all the leaks shared by individuals on the Internet as the publisher did not reveal anything to the content creators and refuses to keep any hope.
Also Read: BGMI Ban: Towqeer Esports Director Says Chances of Game Returning is 95%
Famous BGMI Pro Player, Saumraj Comments on BGMI Unban and Reveals its Return Date
Saumraj held an Instagram Live session to interact with his viewers and was responding to the viewer's queries posted in the comments. One of the audience has posed a question about when BGMI would come back. Upon responding to his query, Saumraj replied that BGMI will be back soon with Jio or Airtel as its publisher.
His exact words were, "We recently attended the Valorant Harbor launch event. There I heard some rumours that BGMI is coming back next year around February." He furtherly added that the new publisher would be Jio or Airtel as per the leaks he received. Moreover, he also confirmed that he is unsure about it as it was a mere rumour.
A few days ago, AKop from Orangutan Gaming held an Instagram Live to reveal information about game's unban that he received from his sources. He mentioned that he has been informed that BGMI will be back with a new Indian publisher soon. He stated, "I recently visited the Valorant event where I heard from internal sources that BGMI will make its return to the Indian market soon. However, the publisher of the game will change. It will be an Indian publisher. However, I am not allowed to reveal the company's name."
Also Read: Maxtern Leaves BGMI Permanently Following its Unavailability in India
Scout and Dynamo Comments on BGMI's Return
Following the AKop's statements, many fans asked Tanmay 'ScoutOP' Singh during his live stream whether the information is authentic. He affirmed that Krafton has not disclosed any information to Content creators at all and he was clueless about how others are getting such information. He said, "I have no idea. If the game developers haven't given any information to content creators, then who will get it? I am not keeping hopes at all. If I keep hopes, I will have expectations, which leads to disappointment."
On the other hand, Dynamo, one of the popular content creators on Youtube, stated that the game is dead. On a recent live stream, he stated: "The game is dead. BGMI is already dead. How much more will you support a dead game? Every single person is supporting the game so much. Since the game was banned, hardly one or two statements have been released saying we are trying this or that. That's all. Except for that, they haven't made any statement on what's going on, whether we should wait or not, what's the current scenario, how much time it will take, what the government has said, what Krafton has to say, how much effort Krafton is putting, nothing."
The Indian rebranded version of PUBG Mobile was taken down from Play Store and App Store back in July 2022 under the Government's directive. Since then, Krafton released roughly two statements which do not assure the game's return. This was followed by Krafton's Indian executive of Corporate Dev. and Investments, Anuj Tandon, stepping down from his position this week. With such incidents taking place, the hopes of BGMI's comeback are slowly fading away.
The current state of the game is still uncertain, and we will have to wait for official announcements from the concerned authorities.
Also Read: BGMI Ban: Gaming Firms Request PM Modi for 'Uniform and Fair Treatment' of All Entities Operating in South Asian Market