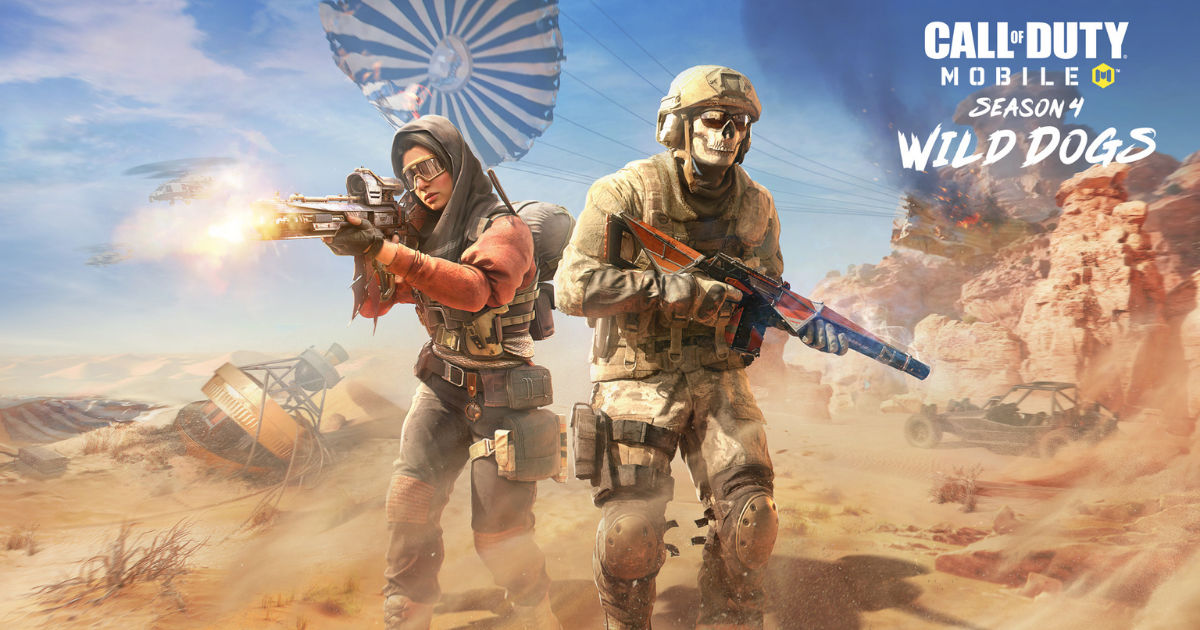 While the BGMI fever has gripped the mobile gaming market in India, rival game developer Activision has also been rolling out new features and gameplay experiences in the form of updates for COD Mobile. The game maker has revealed the next major season for Call of Duty: Mobile and what gamers can expect from it. The Season 4 of COD Mobile promises a "brand-new way to play battle royale" with its new mode. This is expected to make gameplay a bit more challenging and fun to play with teammates. The new season also includes two new maps, so gamers can explore more and are not bored playing in the same set of maps every time.
COD Mobile Season 4 Wild Dogs Features
The first major feature will be the 'Sandstorm' mode which makes the gameplay more challenging. With this, a sandstorm will appear randomly in the wild areas of battle royale. As a gamer, you will have to avoid hurricanes and tornadoes to reach high-tier loot and other special items. 
Also read: Snoop Dogg Operator Bundle for Call of Duty: Vanguard and Warzone Announced: Everything to Know
The update will also include Ground War mode and tournament mode. The Ground War mode is a large-scale infantry and vehicular combat multiplayer mode. Those who have played the Call of Duty Modern Warfare will be familiar with this. The tournament mode lets gamers "compete to earn the Epic DL Q33 – Red Sprite and Shadow Blade – Red Sprite" as per Activision.
In addition, season 4 will bring two new maps – Cold War's Satellite and Modern Warfare 2019's Khandor Hideout. This also includes new weapons, operators, blueprints, calling cards, charms and COD points along with 50 new tiers of 'Battle Pass rewards'.
Also read: New Call of Duty Game in the Works at Sledgehammer Games Studio
Lastly, there is a new themed event – Sandstorm's Eye. In this event, the gamer's team will try to fight back for certain areas in the desert and will prevent the enemy from using the Sandstorm to their advantage for oil extraction.
COD Mobile Season 4 Wild Dogs Release Details
Fortunately, gamers won't have to wait a lot to get the new season. Activision will be dropping the new season on April 28. It will be coming to both Android and iOS versions as well.