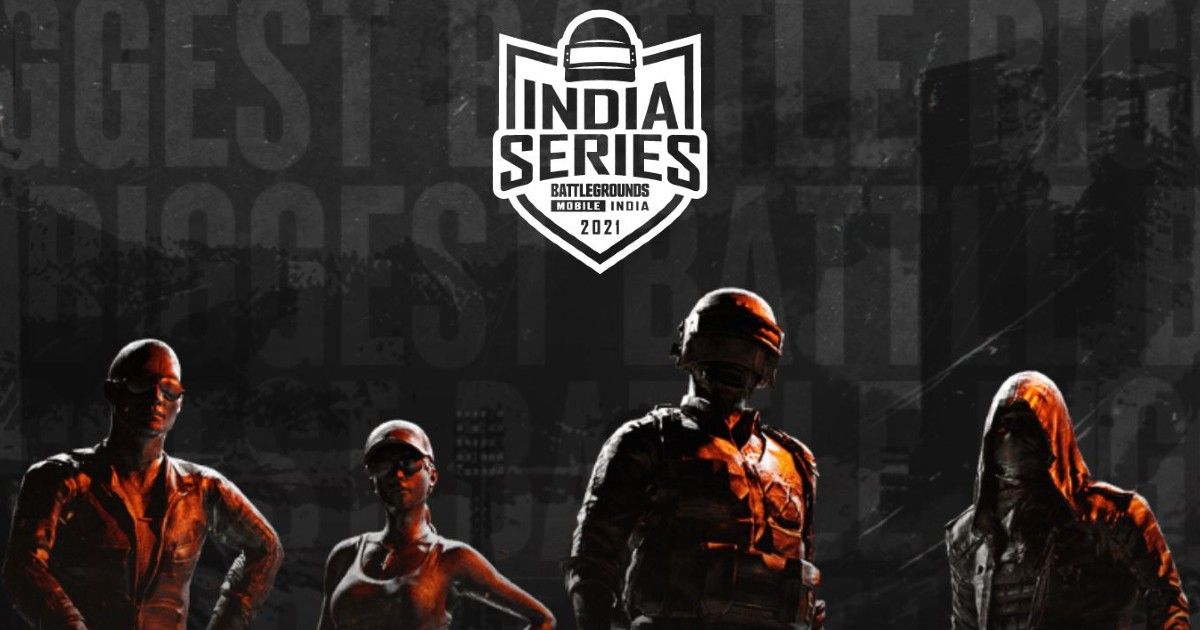 New drama unfolds in the BGMI Series 2021 right as we head towards the Semi-Finals stage of the tournament as 2 more teams have now been disqualified. A handful of teams were disqualified earlier in the tournament but Krafton didn't exactly elaborate on the specific violations, but that is not the case this time around.
This time, Krafton has shared the specific rules that Team 4 Heros and Team PLM have been found in violation of. According to the BGMI Series Rulebook, Team 4 Heros and Team PLM were found in violation of Rules 2.1.5, 3.2, and 6.2.4.
On one hand, it is disappointing to see competitive teams go out like this, on the other, it is a positive development towards maintaining a level playing field in BGMI Series 2021.
Also Read: BGMI India Series 2021: Quarter-Finals Over, Here's the List of the 24 Teams Qualifying for the Semi-Finals
Team 4Heros and Team PLM found in Violation of BGMI Series Rulebook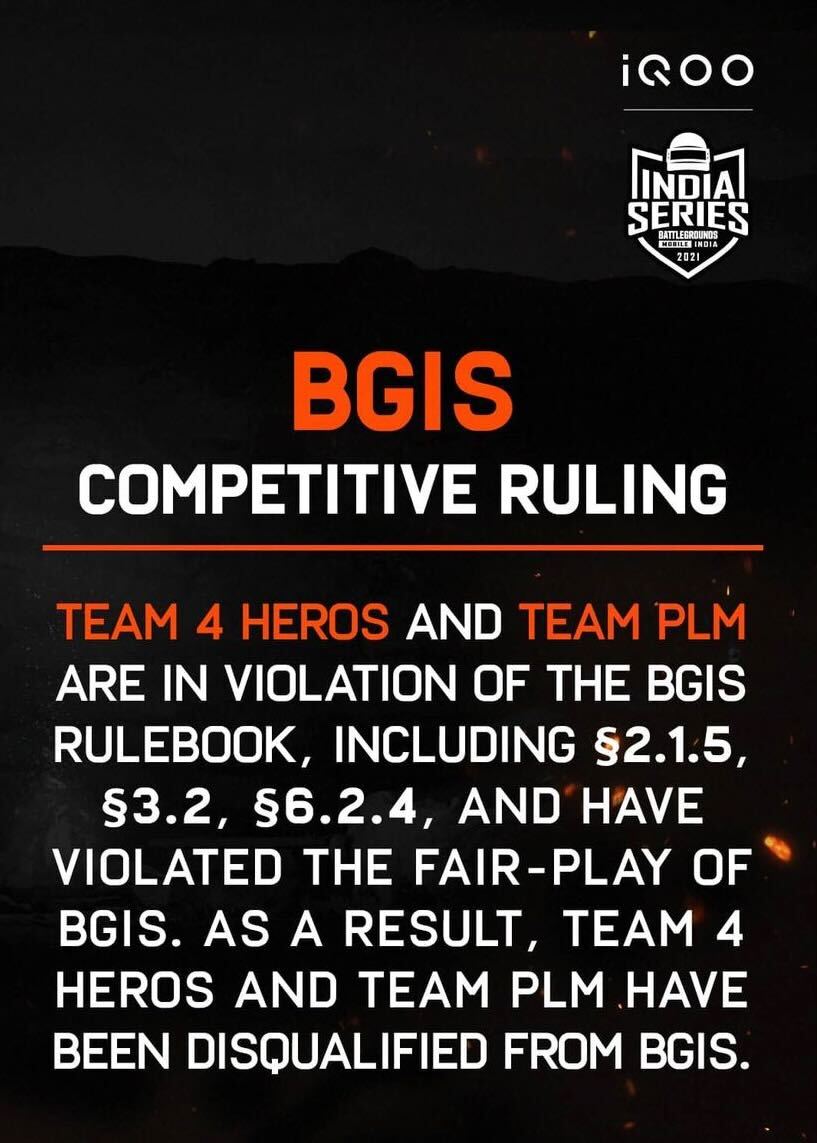 These are the specific rules that both the teams were found in violation of:
2.1.5: Single Team Exclusivity
A Team Member or coach is only allowed to compete for the one Team that they have an agreement with. A Team Member or coach will not be allowed to compete for more than one Team simultaneously and therefore cannot be listed on the roster of more than one Team.
3.2: Submission of the Roster and Team Registration
Before the start of any Official Competition, each Team must register its roster using the tools provided by KRAFTON or Tournament Organizer. Once the registration period ends, the roster will be locked. Substitutions or roster changes may be allowed only in exigent circumstances per the sole discretion of KRAFTON and Tournament Organizer. The use of unapproved players or substitutes is strictly prohibited.
6.2.4: Ringing
Playing under another player's account or Gamer Tag, or soliciting or inducing someone else to play under another player's account or Gamer Tag, is prohibited.
Krafton did not elaborate as to the rule violations of each team, but as it stands, the pair have been disqualified from competing in the BGMI Series 2021. Team 4Heros was one of the Semi-Finalists in the tournament and had a strong chance of making it to the Finals.