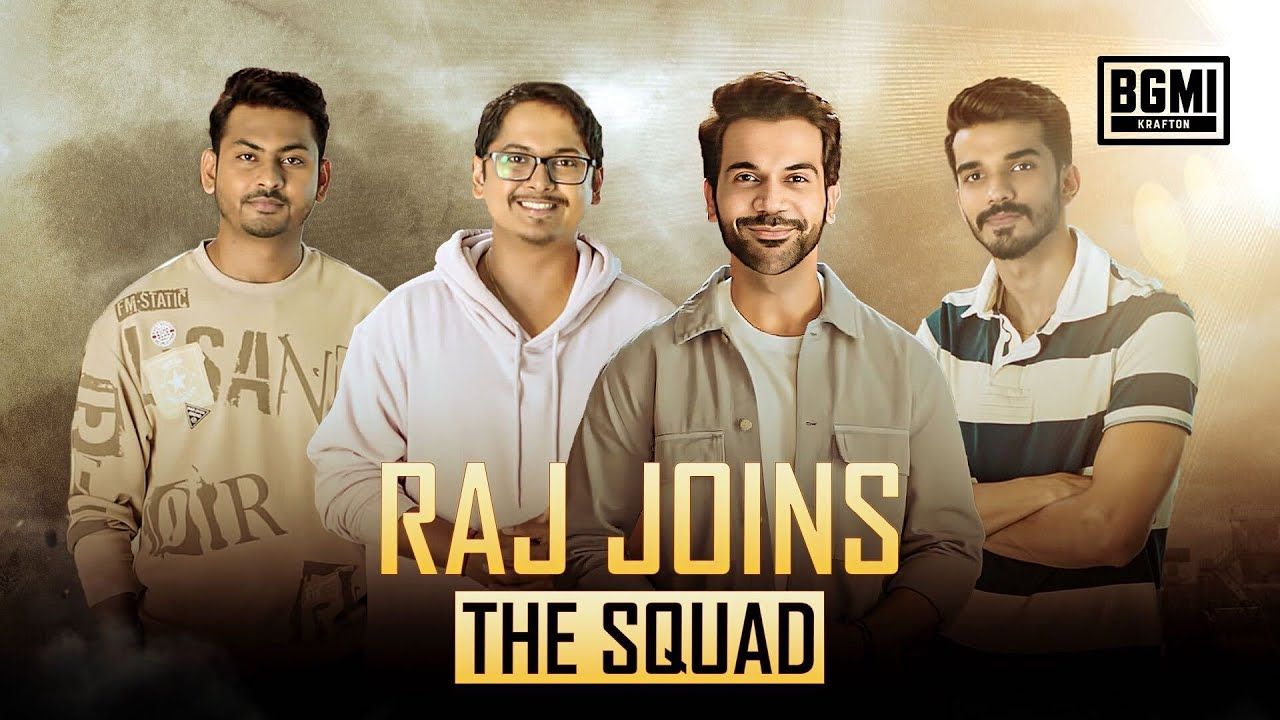 BGMI is the most-played BR title in India, and from the start of its launch, they are trying to draw more attention from people across the country. Krafton is doing several exclusive campaigns, events, and rewards to grab more users. The latest campaign from Krafton has featured famous Indian Bollywood actor Rajkumar Rao, and renowned Youtubers like Snax, Mortal, and Dynamo.
Krafton always tries to bring in surprising elements by doing exclusive campaigns with renowned personalities in the country. This time, they have focused on the movie enthusiasts by introducing Rajkumar Rao to play the game. This actually raises enthusiasm to play BGMI, especially for movie lovers. The latest campaign with Rajkumar Rao will draw new players, especially from the movie niche coming to the game.
Rajkumar Rao Finds His Own BGMI Squad with Mortal, Snax, and Dynamo in the Latest Campaign.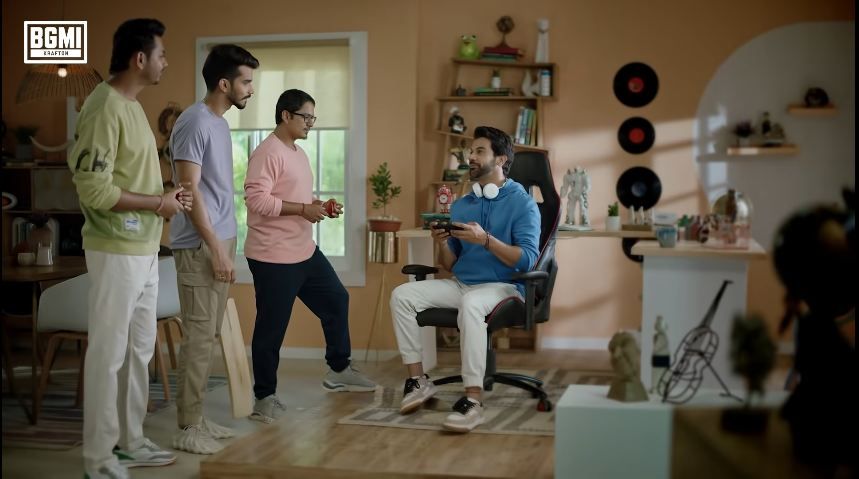 In our earlier post, we mentioned that Rajkumar Rao might be coming to play BGMI and it turns out to be true. The new promotion video confirms Rajkumar Rao with his friends, Naman Mathur, Aditya Sawant, and Raj Varma, popularly known as Mortal, Dynamo, and Snax, respectively spending time together.
Three players were involved with BGMI, and Rajkummar Rao is concerned regarding his friends' game talk. Rajkummar begins to learn a few in-game terms such as scope, circle, squad, loot, and others. These conversations aided Rajkummar Rao in fully comprehending and falling in love with the game. At the end of the ad, Rajkumar Rao says, "Our squad is ready. When are you making yours?"
A new video released by the officials of BGMI suggests that Bollywood actor Rajkumar Rao is about to arrive in #BGMI or BMPS 2022.https://t.co/r6f3G5jPXh

— mysmartprice (@mysmartprice) May 30, 2022
This campaign builds interest in the game in new users, which encouraging players to form their own squads and head over to the battlegrounds while experiencing the joy of teamwork and winning the Chicken Dinner.
Minu Lee, Head of BGMI, states that their community is vital, and their efforts are always meant to form an enjoyable and diverse gaming experience for Indian gamers. He also adds that this campaign is designed to invite new players to the game and explain the thrill of playing the game with their squad.
Rajkumar Rao's HIT movie is going to be released on July 15, 2022. This campaign makes both parties even by promoting each other and attracting new fanbases.