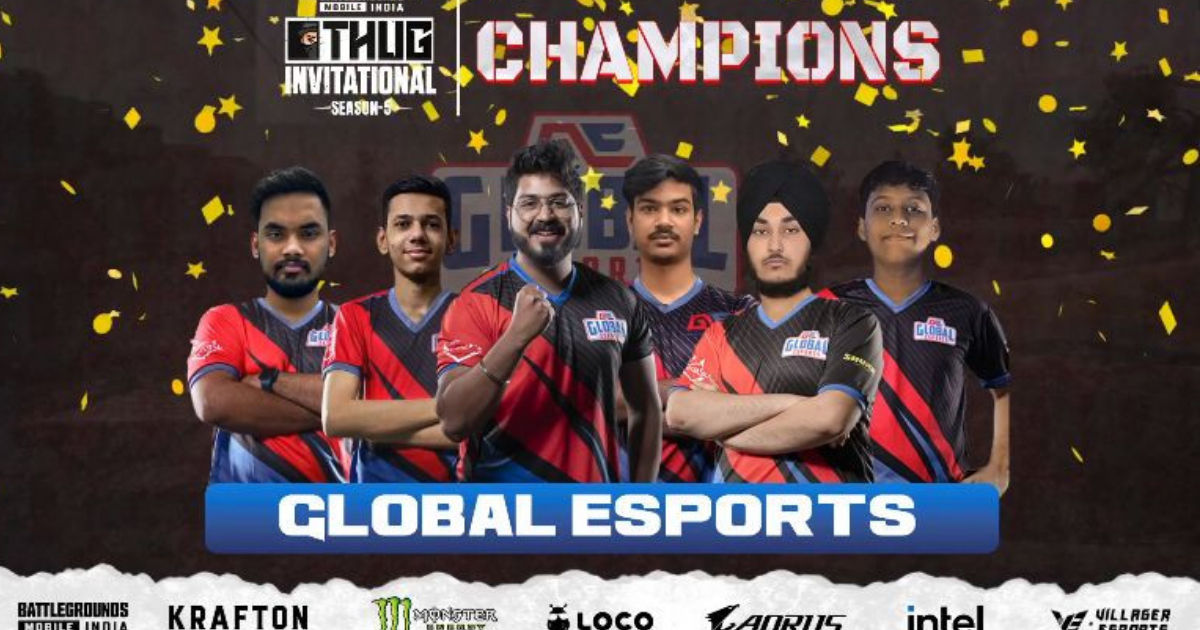 BGMI Thug Invitational Season 5 Finals Day 4 had concluded which marked the end of this event on Wednesday. The League stage was played by 32 invited teams and a set of top 16 teams were advanced to the four-day-long Finals of the event. A total of 6 matches were played on four match days and this event features a prize pool of Rs 8 lakh Prize Pool.
At the end of Day 4, it was Global Esports who crowned the Champions of Thug Invitational Season 5 as they came on to the top of the points table with 290 points (138 finishes). Global Esports, Team XO, and Enigma Gaming were the top 3 teams on each matchday of the Finals and GE came out to be the champions on the final day. The team bagged the ultimate Championship title and Rs. 4 lakh prize money.
Enigma Gaming and Chemin Esports ended up in the second and third positions with 260 points each. Enigma had four CDs while CE had three which brought Enigma Rs. 2 lakh prize money. Fan Favorite teams XO finished in the fourth position while Soul finished in 7th position.
Thug Invitational S5 Finals Teams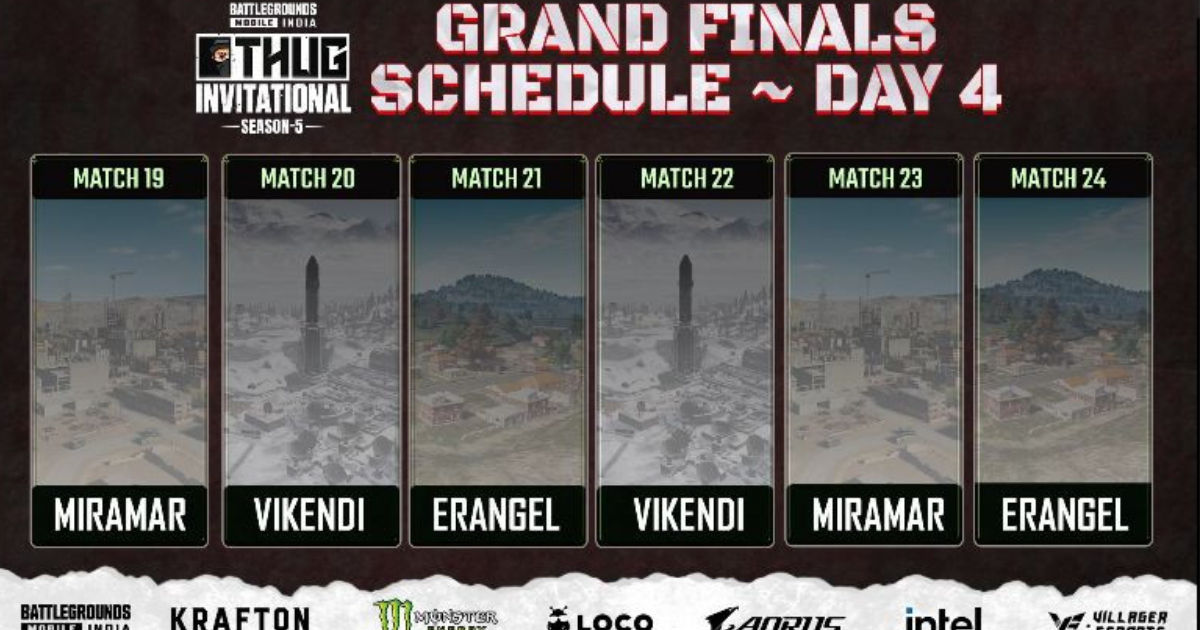 7SEA Esports
Chemin Esports
Enigma Gaming
Entity Gaming
Global Esports
Godlike Esports
Mayhem
OR Esports
Orangutan Gaming
Reckoning Esports
Revenge Esports
Team INS
Soul
XO
X Spark
Walkouts
The Finals Day 4 also implemented two Vikendi maps to increase the competition level of the event. This step was taken after BGMI replaced Sanhok with Vikendi in BMPS Season 1 League Stage Week 2.
BGMI Thug Invitational Season 5 Finals Day 4 Overall Standings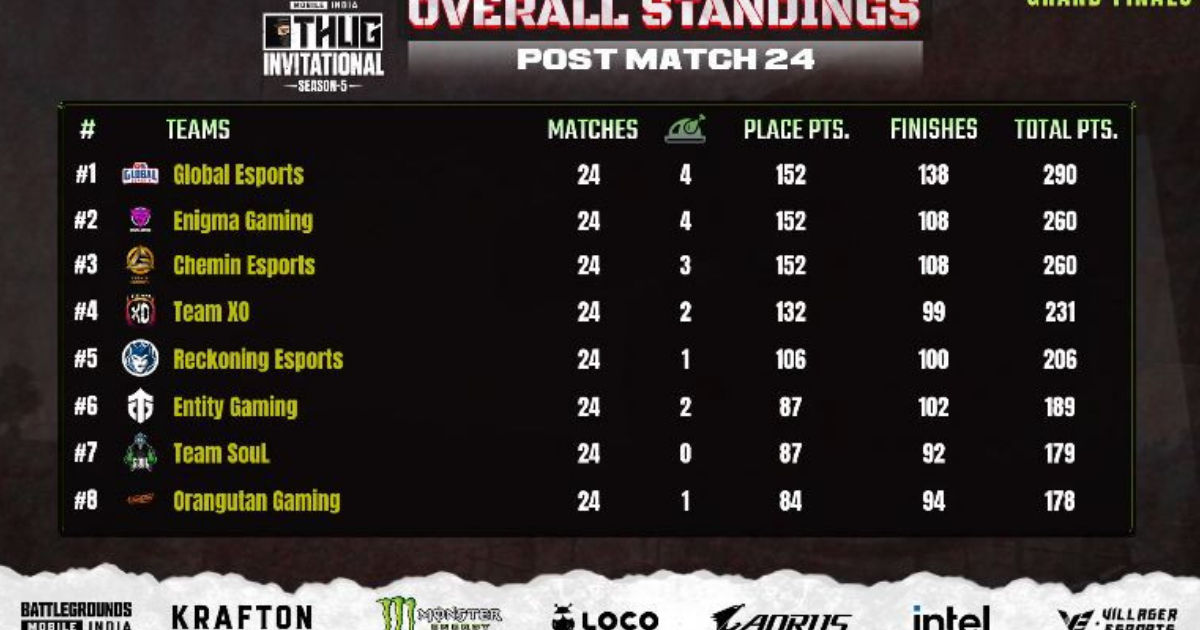 Global Esports kicks the day off with their Chicken Dinner in the First match with 9 finishes which was played on Miramar. Mayhem finished at the second spot with 10 finishes.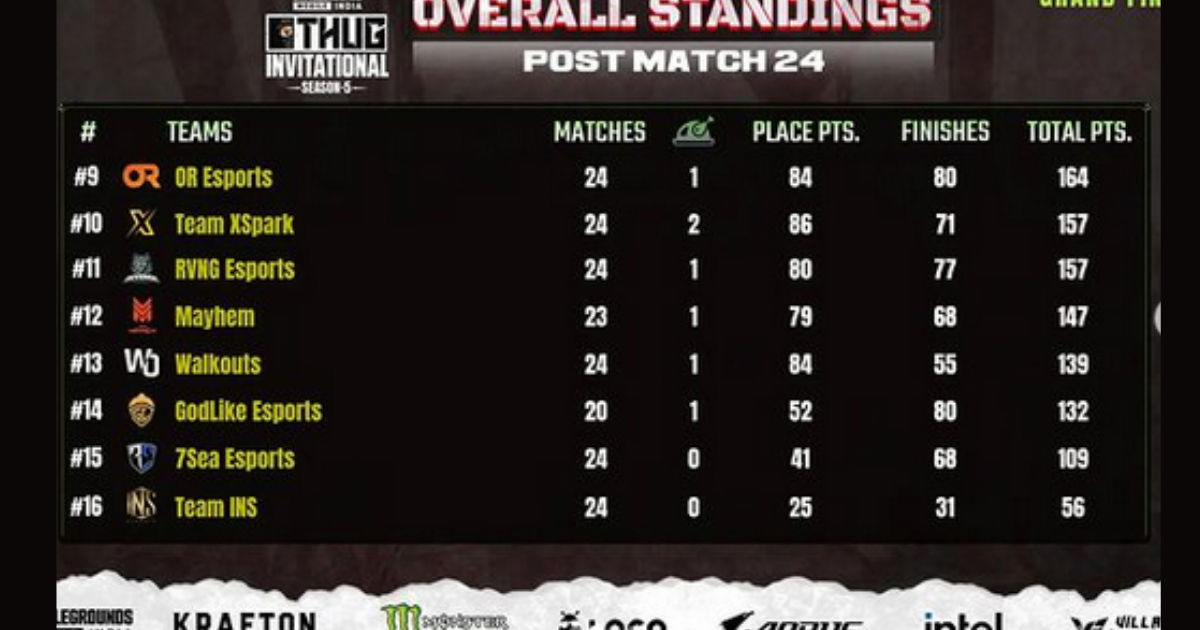 The second match was played on Vikendi Map and it was won by Team Chemin Esports with 13 finishes eliminating Team XO who secured 7 finishes. Delta PG from CE alone took 8 kills.
Chemin Esports again took a chicken dinner in the third match of the day with 10 finishes. OR Esports was eliminated at the second position with 11 finishes.
Team Entity emerged victorious in the fourth match which was played on Vikendi with 8 finishes. OR Esports eliminated at the second position with 8 finishes while Godlike Esports eliminated at the third spot with 9 finishes.
Team Global Esports again snatched the win in the fifth match with a massive total of 16 kills under their name. Mayhem secured the second spot on the list with 7 finishes.
Team Entity Gaming secured the win in the last and final match of the Finals with 11 finishes while Chemin Esports was eliminated at the #2 spot with 3 kills.
Top Fraggers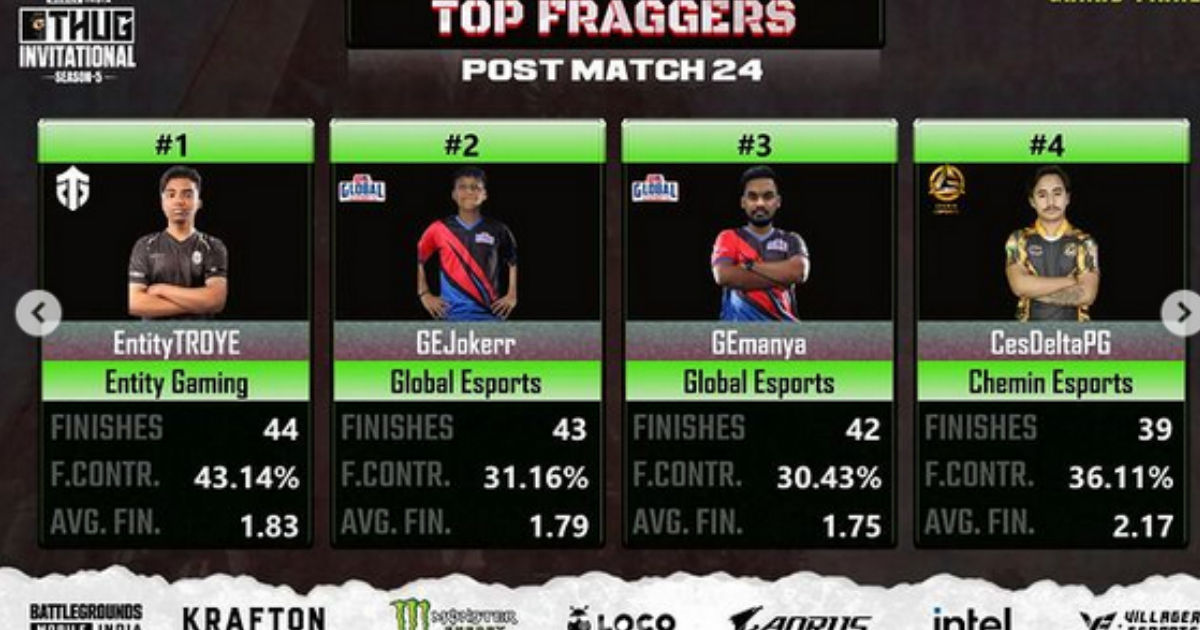 Troyee (Entity Gaming) – 44 finishes
Joker (Global Esports) – 43 finishes
Manya (Global Esports) – 42 finishes
Delta PG (Chemin Esports) – 39 finishes
Eggy (Enigma Gaming) – 38 finishes
AKop (Orangutan Gmaing) – 34 finishes
Nakul (Global Esports) – 34 finishes
Akshat (Soul) – 32 finishes
Prize Pool Distribution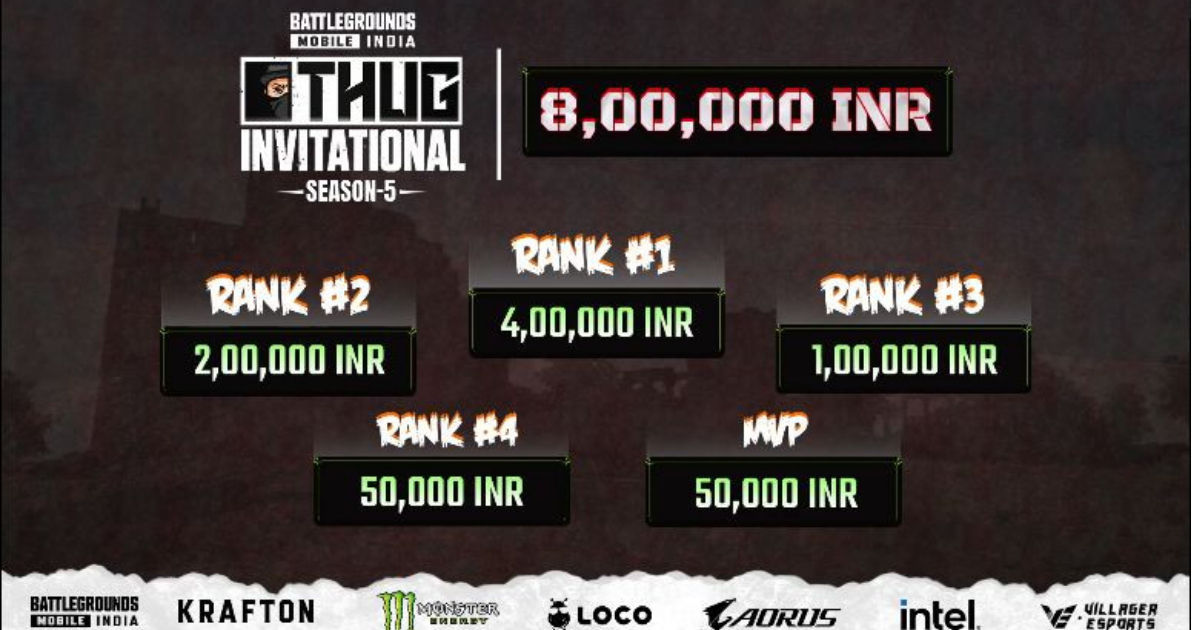 Rs. 8 Lakh Prize pool is spread among the teams and players as seen below:
1st place: Global Esports – Rs. 4 lakh
2nd place: Enigma Gaming – Rs. 2 lakh
3rd place: Chemin Esports – Rs. 1 lakh
4th place: Team XO – Rs. 50,000
MVP: Enigma Eggy – Rs. 50,000