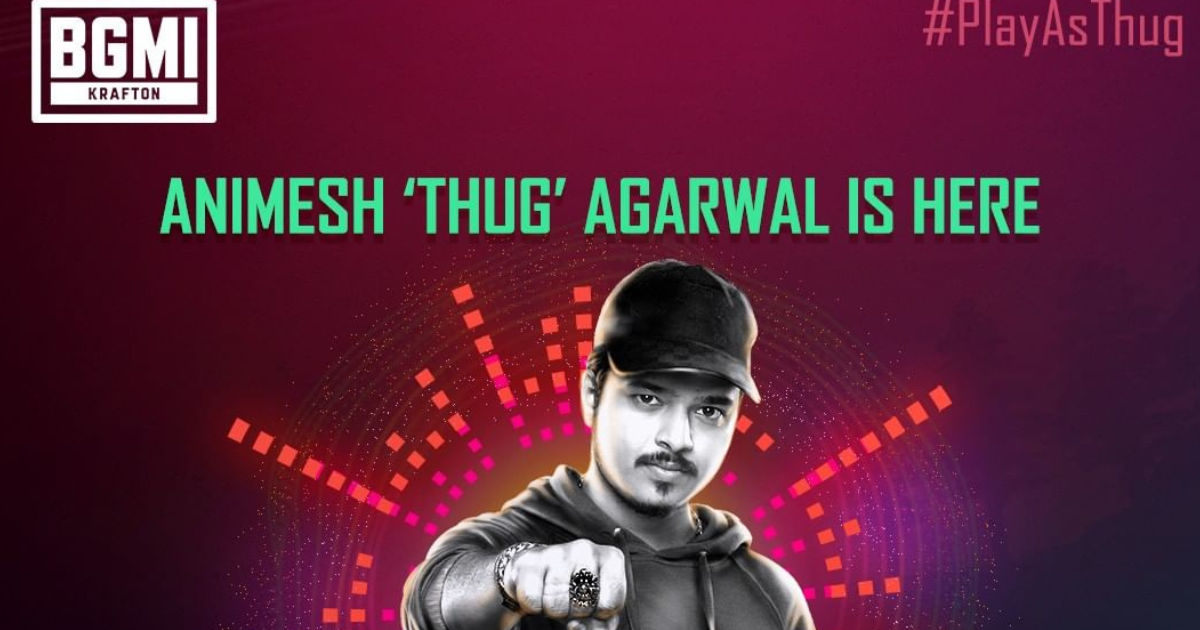 Over the past few months, BGMI has steadily been introducing voice packs of some of the most popular content creators and esports athletes in the country and Krafton has revealed the latest of the lot. Animesh "Thug" Agarwal provides the latest voice pack in BGMI, giving players a chance to use voice lines and commands in the likeness of the esports and gaming giant.
"Thug" or "8-bit Thug" is one of the most recognizable faces in gaming in India and is one of the most influential esports figures in the country. Thug is the co-owner of the S8UL Esports organization and is credited as the founder of 8Bit Creatives.
The Basic Voice Pack will be available tomorrow in the game and players can purchase one from the in-game store.
Also Read: BGMI Patch Notes Preview For Update 2.1 Released: New AMR Gun, Ancient Temple 2.0 and More
THUG basic Voice Pack Releases Tomorrow in BGMI
View this post on Instagram
Krafton has been actively pursuing crossovers such as these to boost the in-game Store and allow players to have unique experiences with the game. BGMI's approach to major esports crossovers is a pretty novel idea that not many other games have successfully been able to pull off.
Fortnite, famously, is the home to major crossovers but their content has been limited to, for the most part, IPs such as other popular games and movies. BGMI, on the other hand, focuses on major esports personalities and content creators in the country to provide unique content packs in the game.
The audience has had somewhat of a mixed response to these Voice Packs, while some appreciate being able to use some of their favourite content creator's voice lines, some have discarded them as simply microtransaction-bait. Regardless, it looks like Krafton will be introducing such crossover content in the future and will likely go beyond Voice Packs soon enough.