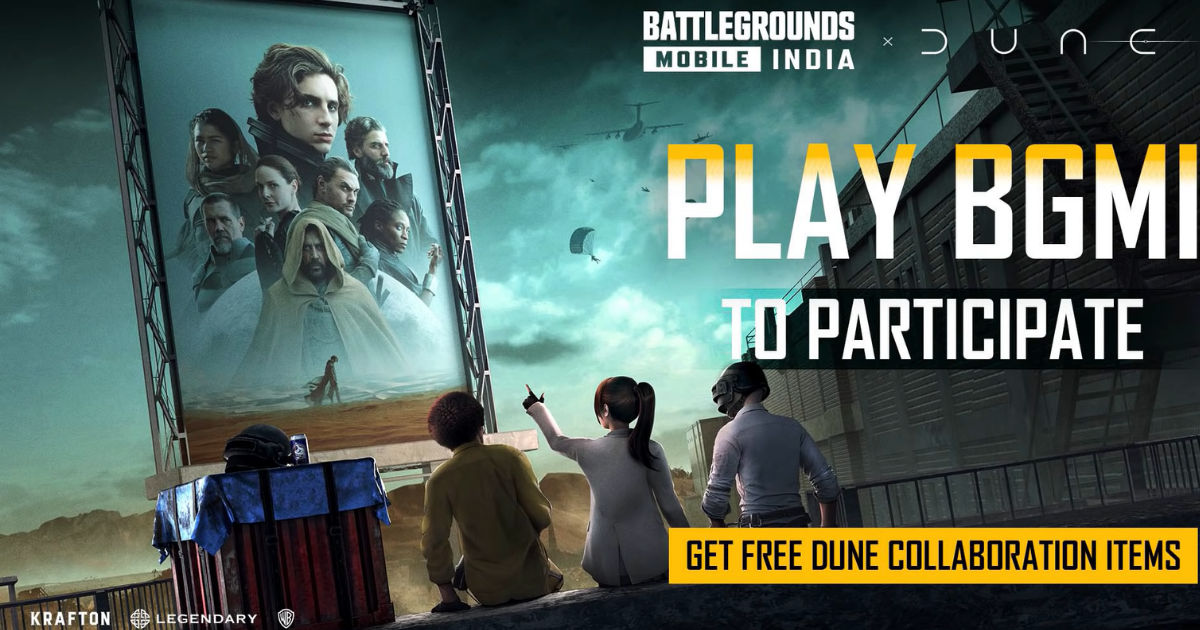 One of the year's most highly-anticipated releases, Denis Villeneuve's Dune is now in theatres, and BGMI players can get their hands on a bunch of themed items through the game's new mode. For its latest collaboration, BGMI has partnered up with Dune to give players a bunch of cool items by playing the EvoGround mode.
Players will be able to unlock items such as the Dune Pan as well as the Dune parachute by simply playing the EvoGround Mode. While fans might have been expecting some solid rewards such as some kind of Stillsuit skin from the movie, it looks like they will only have the parachute and the pan as rewards.
Also Read: NVIDIA Reflex Now Available in More Esports/Competitive Games: What is Reflex and How Does it Work?
Dune x BGMI offers themed rewards through the EvoGround Mode
To win these rewards, players must meet these conditions:
Play EvoMode 5 Times- 50 RP
Play Evo Mode10 Times – Dune Pan
Play Evo Mode 20 Times – Dune Parachute
While not exactly the most exciting of rewards, it still makes for a decent enough collectors' item that will be rendered rare once the collab items go away, leaving only a few with these themed items. The EvoGround will last the entire week, giving players enough time to dive in and grab these items.
EvoGround is one of the major highlights of BGMI as it allows players to drop in quickly and play different kinds of modes, and was previously available in PUBG Mobile – and seemed to be quite a hit with the fans. Payload + War Mode seemed to be a big hit with the fans before, and the new Dune collaboration will probably spur a lot of players towards EvoGround, hopefully.
While the game certainly still remains quite popular, BGMI seems to have a major hacker problem at hand, as the community has been quite vocal in their demand for a better anti-cheat system.
Thanks for reading till the end of this article. For more such informative and exclusive tech content, like our Facebook page