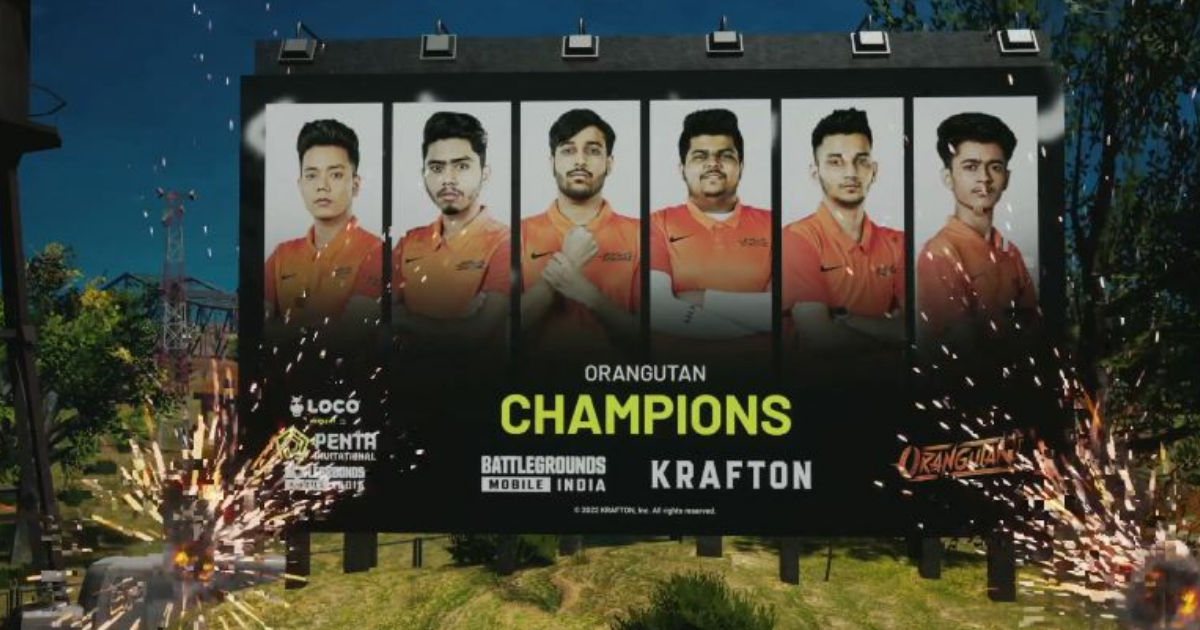 Penta BGMI Invitational is an invite-only online tournament that took place in two stages from May 1 to May 25. The League stage is played in a round-robin format which featured 24 groups divided into three groups and the top 16 teams made it to the Finals. The event featured a prize pool of Rs 20 Lakhs.
The finals took place in six days and 16 teams have battled it out for the ultimate glory of the championship title and lion's share of the prize pool. Each day is comprised of 5 matches. Team Insane Esports, Revenant Esports, Global Esports, Orangutan Gaming, and 8 Bit were the table-toppers prior to the final day.
Following the completion of the final day, the Orangutan Gaming had become the champions of the Penta BGMI Invitational by becoming the table-toppers on the Final day. The team secured 328 points along with 190 finishes in total. Team Insane fell short by 13 points and secured the second spot with 315 points and 128 finishes. Team Revenant Esports finished in the third spot while Global Esports finished in the fourth spot.
Penta BGMI Invitational Finals Participants
OR Esports
Nigma Galaxy
Orangutan Gaming
Revenge Esports
Godlike Esports
Marcos Gaming
Revenant Esports
Hydra Esports
Rivalry Esports
Reckoning Esports
Team iNSANE
Enigma Gaming
Hyderabad Hydras
Blind Esports
Global Esports
Penta BGMI Invitational Finals Day 6 Overall Standings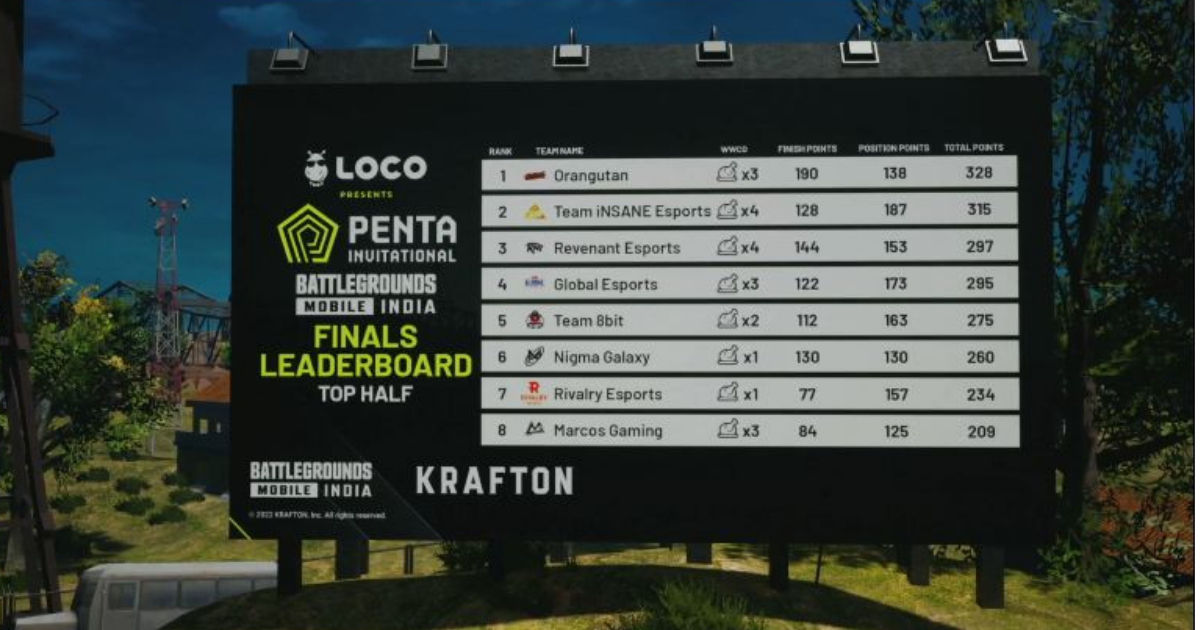 Orangutan Gaming started the day with a great start and they secured the Chicken dinner in the first match with 14 kills. Godlike Esports eliminated at the #2 spot with 2 finishes.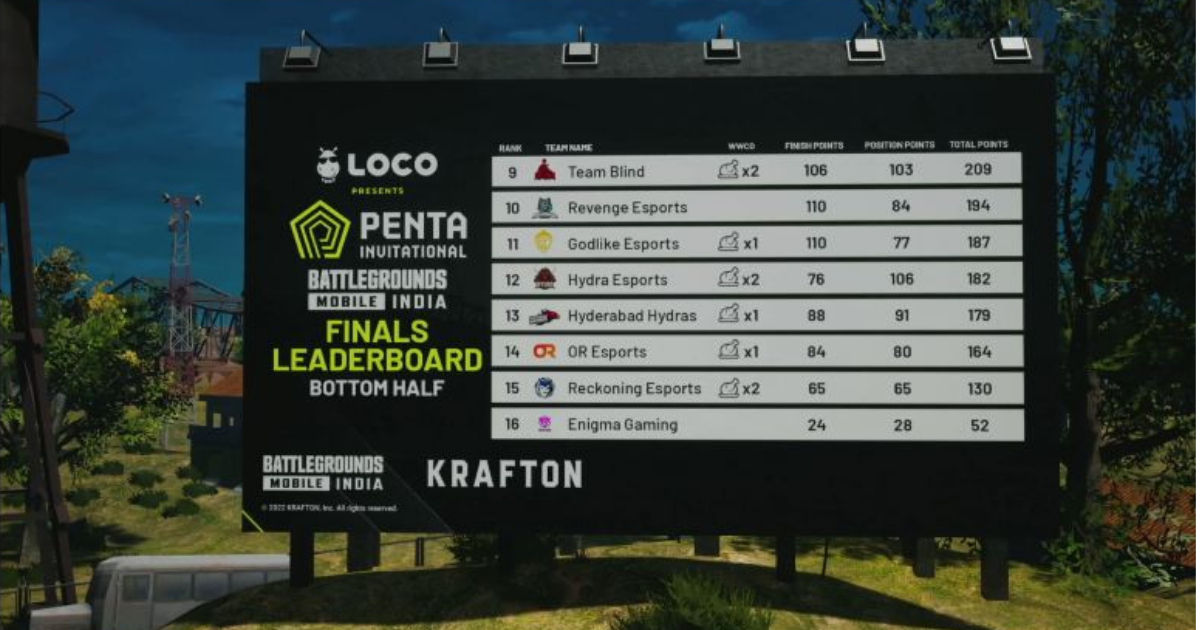 The second match was won by Hyderabad Hydras with 9 finishes whereas OR Esports again came to the second spot with 4 finishes. Insane and OG finished in third and fourth positions.
It was Team Orangutan Gaming who again emerged victorious in the third match with 11 finishes where Global Esports eliminated at the second spot with 5 kills.
Orangutan are the champions of Penta Invitational – BGMI, presented by Loco!

Commendable performances by Team Insane Esports and Revenant Esports.

GG WP everyone!#bgmi #champion #podium #winners #esports #bgmiesports #bgmitournaments #bgmindia🇮🇳 #pentastic #gamersrevolution pic.twitter.com/qgqeHqpXYp

— Penta Esports (@pentaesports) May 25, 2022
Team Insane Esports won the fourth match of the day with a massive total of 15 kills while Blind Esports and OG took the second and third spots respectively with 5 finishes each.
Revenant Esports took the win in the final match of the Final Day with 5 finishes while Global Esports finished at the second position.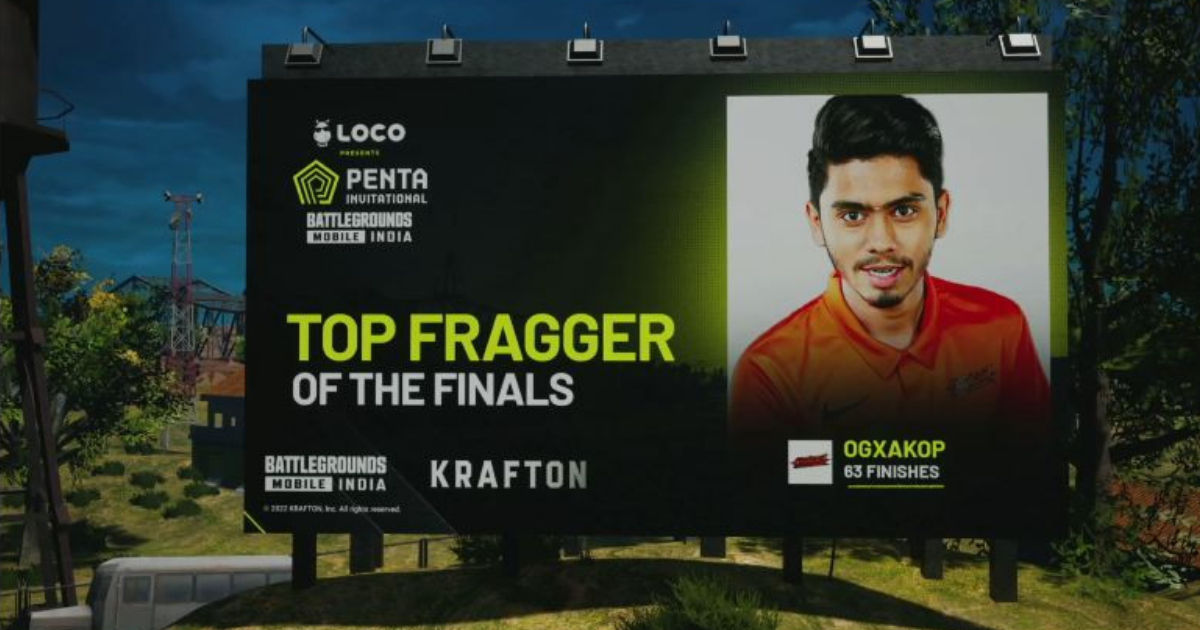 AK OP from Orangutan Gaming had been awarded the MVP title for his 63 finishes in total.
Prize pool Distribution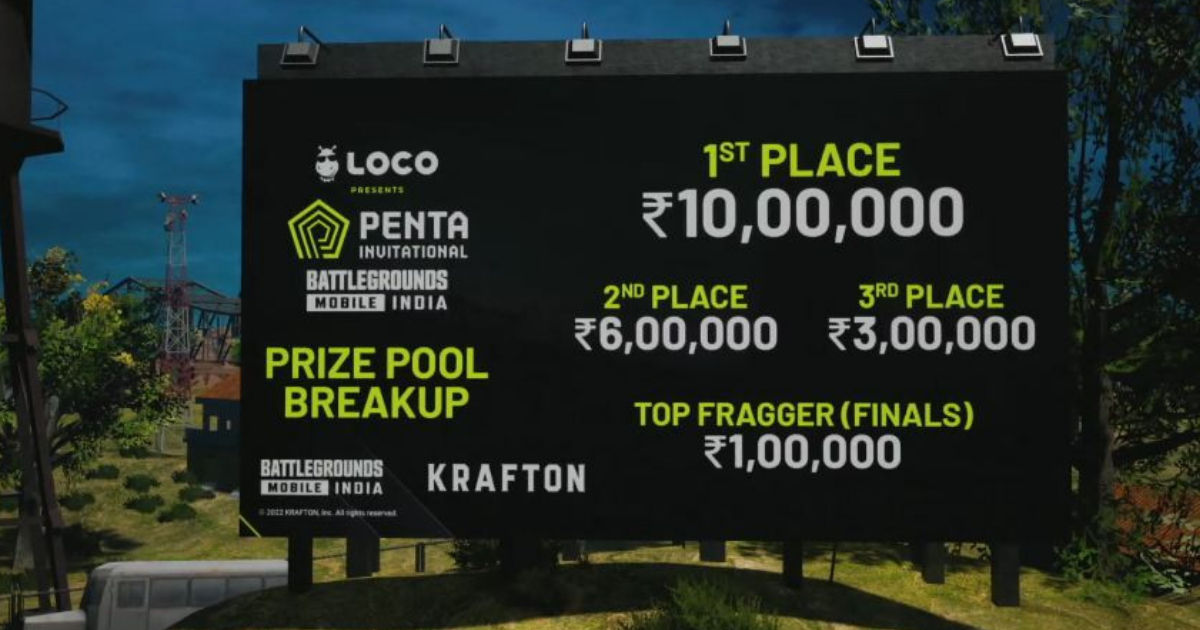 1st place: Orangutan Gaming – Rs. 10 Lakh
2nd place: Insane Esports – Rs. 6 Lakh
3rd place: Revenant Esports – Rs. 3 lakh
MVP: AKOP (63 kills – Orangutan Gaming) – Rs. 1 Lakh
That's a wrap of Loco Presents Penta BGMI Invitational 2022.