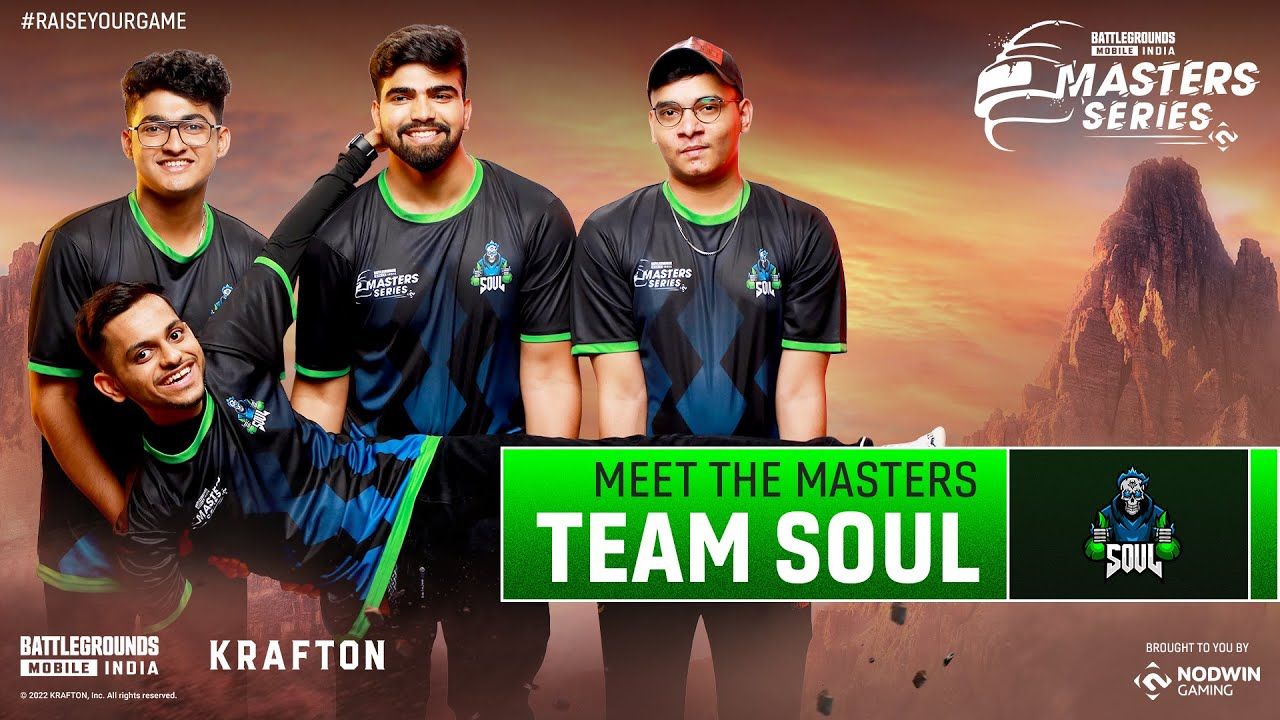 BGMS Grand Finals Day 3 comes to an end with Team Soul marking their top position on the overall points table while securing their first Chicken Dinner in the competition. The day has witnessed fine action from all the teams who are trying to win at this fantastic event. After Day 3, Team Soul makes their way to the top spot by ousting Global Esports while accumulating 139 points. Speaking of Day 3 Standings only, Skylightz Gaming raked a total of 50 points which is the highest on the third day.
Godlike Esports managed to maintian thier second spot with 131 points while Global Esports dropped down to third with 130 points. Team Orangutan with three chicken dinners stands at the fourth spot with 124points, followed by Chemin Esports with 122 points. Team Enigma Forever, Skylightz and Insane are in sixth, seventh and eighth places respectively.
Team XO and Enigma Gaming are positioned in the nineth and tenth places respectively. Also, Team 8-Bit jumps up to eleventh position while OR Esports is at the fifteenth place.
BGMS Grand Finals Day 3 Overall Standings – Team Soul Takes the Lead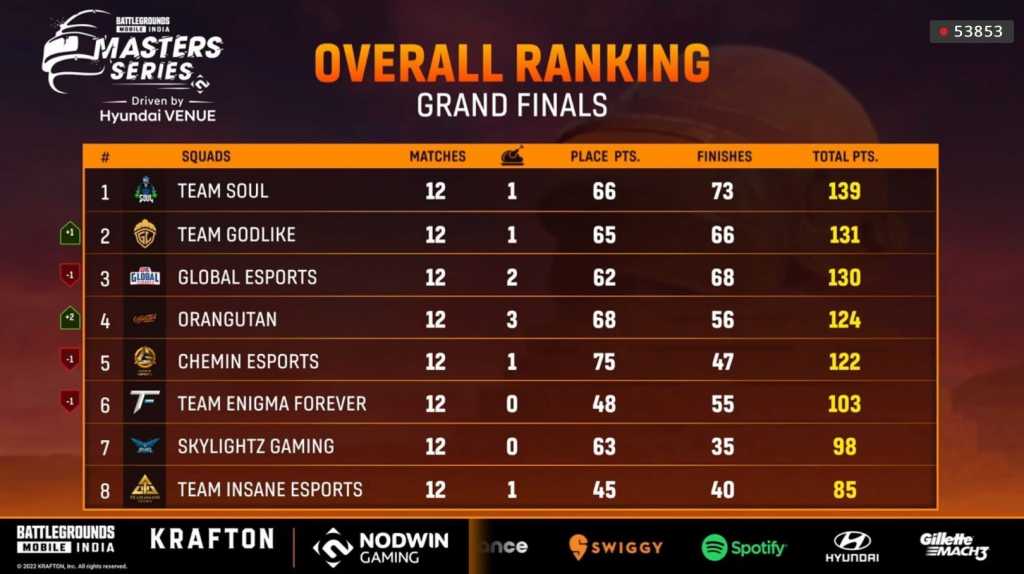 A total of four matches were played on the third day and the first one was played on Erangel. This match was taken by fna-favorite team soul with a total of 11 kills. The team defeated Team Blind in the final fight to claim their win. Godlike Esports did not flattered and took a massive total of 14 finishes in this match.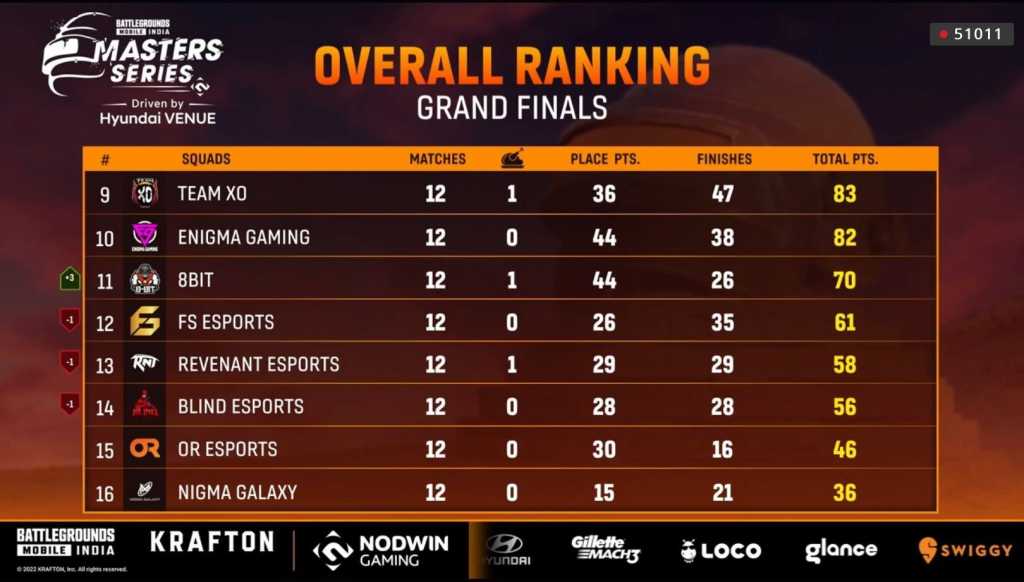 The second match was played on one of the smallest maps, Sanhok in which team Insane Esports made the good out of it by securing a chicken dinner. They also accumulated 11 finish points alongside their win in this match. Insane Maac has become the MVP in this match and Team Soul snatched 10 kills in this match.
Team 8-Bit Esports emerged victorious in the third match that was played on Miramar map, with 4 finishes. The team had shown patience which led to their win in this match. Team Soul had got eliminated early in this match as well as Team Godlike. Enigma Gaming and Skylightz Gaming are the second and third teams to get eliminated.
Team Soul claimed the top spot with 139 points followed Team Godlike on second position with 131 points!

Can Team Soul retain the top spot on Day 4?

Tune in daily 8 PM for amazing BGMI Action on
Star Sports | Loco | Glance#BGMS2022 #RaiseYourGame #nodwingaming pic.twitter.com/L4sy7dRwwD

— NODWIN Gaming (@NodwinGaming) July 15, 2022
It was Orangutan Gaming who became the champions in the final match of the day, and entitled with their third chicken dinner in the Grand Finals. The team prioritized the zone and took a 12-kill chicken dinner. Team 8-Bit secured the second place with seven elimination points while Godlike emerged as the second runner-ups in this match.
Outperformers of Finals Day 3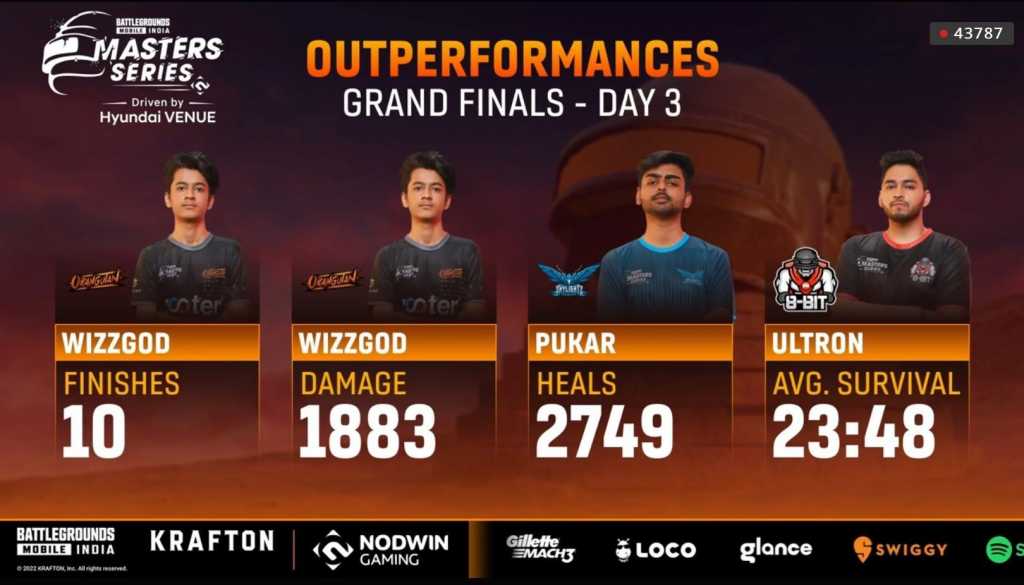 Most Number of Finishes – WizzGod – 10 kills
Highest Damage – WizzGod – 1883
Most Number of Heals – Pukar – 2749
Highest Avg. Survival Time – Ultron – 23:48 Min
The fourth day will take place today i.e., 16 July 2022 and fans can catch the Live of the event on StarSports 2 TV Channel along with Nodwin's Loco and Glance channels. The stream begins at 8:30 PM IST. Battlegrounds Mobile Masters Series has crunched the viewership records by collecting to a total of 12.3 million overall views on Star Sports TV Channel.