Highlights
Both Bhediya and Vikram Vedha are ready for their OTT premiere
Jio Cinema is to release both films, as per the latest reports
Both films tanked at the box office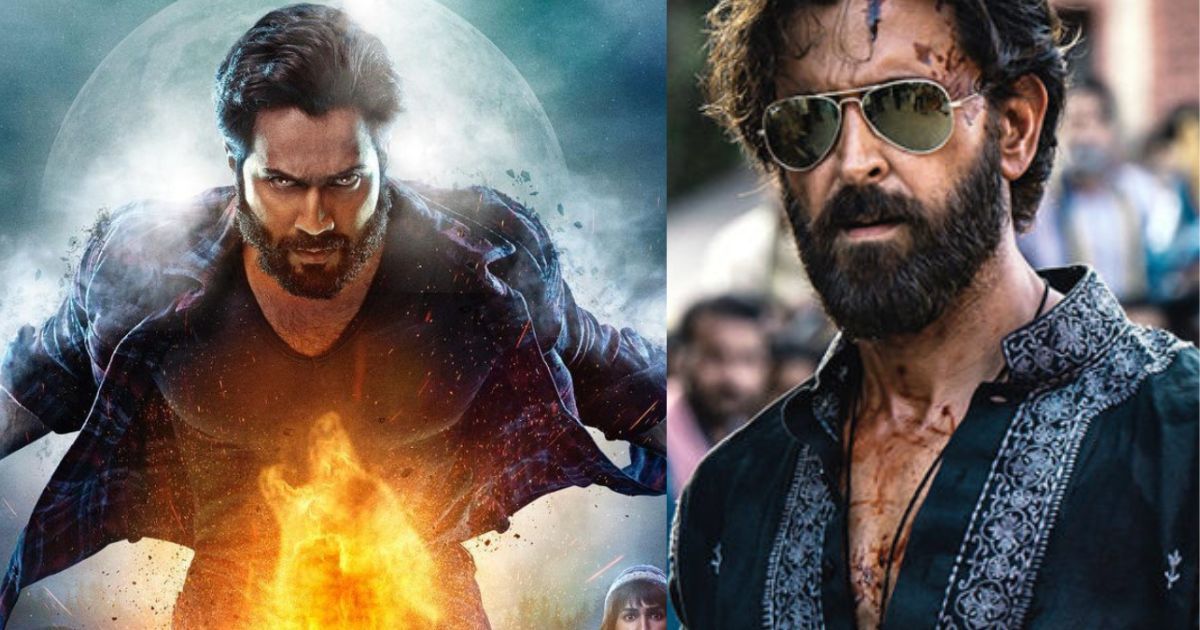 OTT platforms have become a saving grace for many films which haven't done well in the theatres. There are many films, which have created quite a buzz when released but fell flat at the box office. Two such films are Varun Dhawan's Bhediya and Hrithik Roshan's Vikram Vedha. Both films had generated quite a hype at the time of their release and were also given a thumbs up from the critics and the public alike. But, as the box office can be ruthless sometimes, these films too, failed to earn money at the counter.
Fans and viewers adored the Varun Dhawan-starring film Bhediya a great deal.   It was adored for its superb storyline and the distinctive world it portrayed. Fans were eagerly anticipating the film's OTT release. On the other side, Vikram Vedha, starring Hrithik Roshan and Saif Ali Khan, is a remake of the South Indian film and  Hrithik Roshan's performance earned the film a tonne of praise.
Despite all that, the films were not getting their OTT release date, due to internal strife among the makers, as per media reports. Social media was abuzz with posts of fans of these films for releasing the film on OTT but to no avail for the last 6-7 months. But now, the OTT release dates of both films are locked and revealed.
When and Where to Watch Bhediya and Vikram Vedha
Fans of both films generated quite a lot of hype when the films got released in theatres, but alas, the OTT release date wasn't announced then. Now according to the latest grapevine, both Bhediya and Vikram Vedha are going to release on Jio Cinema and it is believed that Bhediya is scheduled to premiere on Jio Cinema on April 21, 2023, and Vikram Vedha on May 8, 2023.
Bhediya
The Varun Dhawan starrer Bhediya was released in theaters in November last year and fans have waited for months now, for its OTT release date. Bhediya is a Bollywood horror-comedy, which is directed by Amar Kaushik and produced by Dinesh Vijan. With Deepak Dobriyal and Abhishek Banerjee playing supporting roles, the movie stars Varun Dhawan and Kriti Sanon in the lead roles. The movie's plot revolves around the tale of a man who turns into a werewolf to protect his love interest from a paranormal force.
Vikram Vedha
When the film was released in theatres on September 29, the action thriller Vikram Vedha was liked by the viewers. Despite receiving generous reviews, Vikram Vedha suffered the same fate as Bhediya. Hrithik Roshan, Saif Ali Khan, and other actors, all gave excellent performances, but Vikram Vedha didn't earn the amount of money it was expected to.
As for the story, as the name suggests, the story is about Vikram and Vedha. Hrithik Roshan is a police officer named Vikram, who is sent on a mission to capture the infamous criminal Vedha played by Saif Ali Khan. But, when Vikram gets to know Vedha more, he starts to doubt his own morality and values, which sparks a contentious argument between the two main characters.
Apart from Hrithik and Saif, the film also has South sensation Vijay Sethupathi too, with Varalaxmi Sarathkumar and Shraddha Srinath. The movie is a remake of the 2017 Tamil film of the same name, also directed by Pushkar-Gayathri, and had Madhavan and Vijay Sethupati as leads.
Reception
Both films were initially tipped to be mega-blockbusters but soon after release the films tanked at the box office. IMDb gave Vikram Vedha a rating of 7.1 and Bhediya, a rating of 7.3 out of 10.
So, upgrade your subscription to Jio Cinema to watch your favourite actors coming on your screens, and do watch this space for more information on the latest releases on OTT.