Highlights
Malayalam Crime Thriller Adrishyam now streaming on Amazon Prime
The movie is made in two languages, Malayalam and Tamil
The film has an IMDb rating of 7.2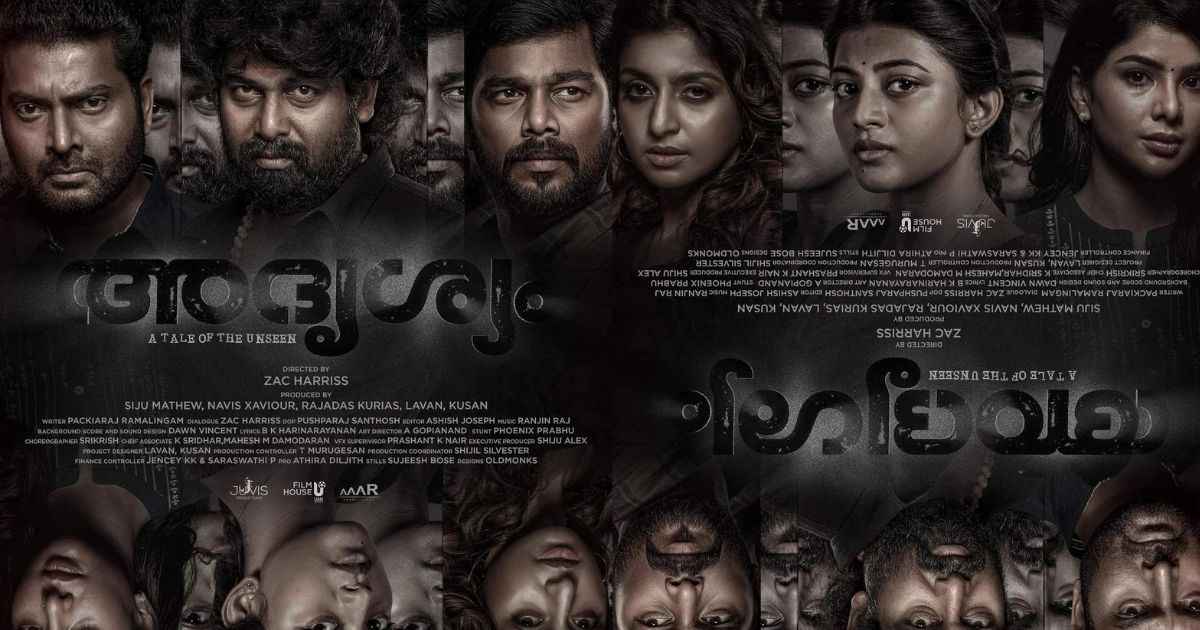 After finishing its theatrical run last year, bilingual Adrishyam in Malayalam and Yuki in Tamil, directed by ambitious Zac Harriss, are now ready to be released on OTT. Amazon Prime, a leader in streaming, hosted the premiere. The lead roles in the Malayalam version of the movie are Narain, Joju George, Sharafudheen, and Athmiya Rajan. The film, which is billed as a drama-thriller, was primarily filmed in Chennai and Pondicherry. With the exception of Narain, the cast of the Tamil version of Yuki also includes Kathir, Anandi, and Natarajan Subramaniam.
In an era when movies are being dubbed rather than produced differently in two languages, the debutant director asserted that he chose his method because, despite the fact that the basic plot is the same in both Tamil and Malayalam, he didn't want to lose the soul of the content by doing so, especially since he had the option of producing it with a different cast and modifying the plot to suit the sensibilities of the audiences of both languages. According to Aadrysham director Zack Harris, the Malayalam and Tamil film is currently streaming on Amazon Prime.
Bilingual Adrishyam Story
Purushothaman (Prathap Pothen), a senior police official, asks Narain's character, Nandakumar, to look into a case of a woman going missing. A Tamil Nadu police officer named Sharafudheen (Rajkumar) is also involved in the probe. Independent detective Joju George launches a probe at the same time. Mysterious occurrences are the centre of the story. A few crimes continue to occur in the area. Can the victims defend themselves from the assailant, is the crux of the plot.
Cast
The most recent drama-thriller by Zac Harriss, Adrishyam, is produced by Juvis Productions, UAN Film House, and AAAR Productions with funding from Siju Mathew and Navis Xaviour. Joju George, Narain, Sharaf U Dheen, Pavithra Lakshmi, Kayal Anandhi, and Athmiya Rajan are among the outstanding actors in the leading roles in the film. It is available in bilingual version. Its name in Tamil is Yugi. For the movie, actor Kathir plays the title character. Ranjin Raj wrote the soundtracks and background music for Adrishyam. The background music is composed by Don Vincent, and the songs are written by Ranjin Raj. The movie's screenplay was written by Pakyaraj Ramalingam. The movie, which was shot by Pushparaj Santhosh, was released in both Malayalam and Tamil.
Reception
The high-octane action thriller with mystery aspects "Adrishyam," starring Joju George and Narain, has all the essential ingredients to raise audience expectations. With the exception of Joju George and Kayal Anandhi, "Adrishyam" is a substandard thriller, according to audience reviews, and both its production value and acting quality are subpar. Some observers did, however, also think that some of the turns were clever. Despite all of this, IMDb has rated the movie 7.2.