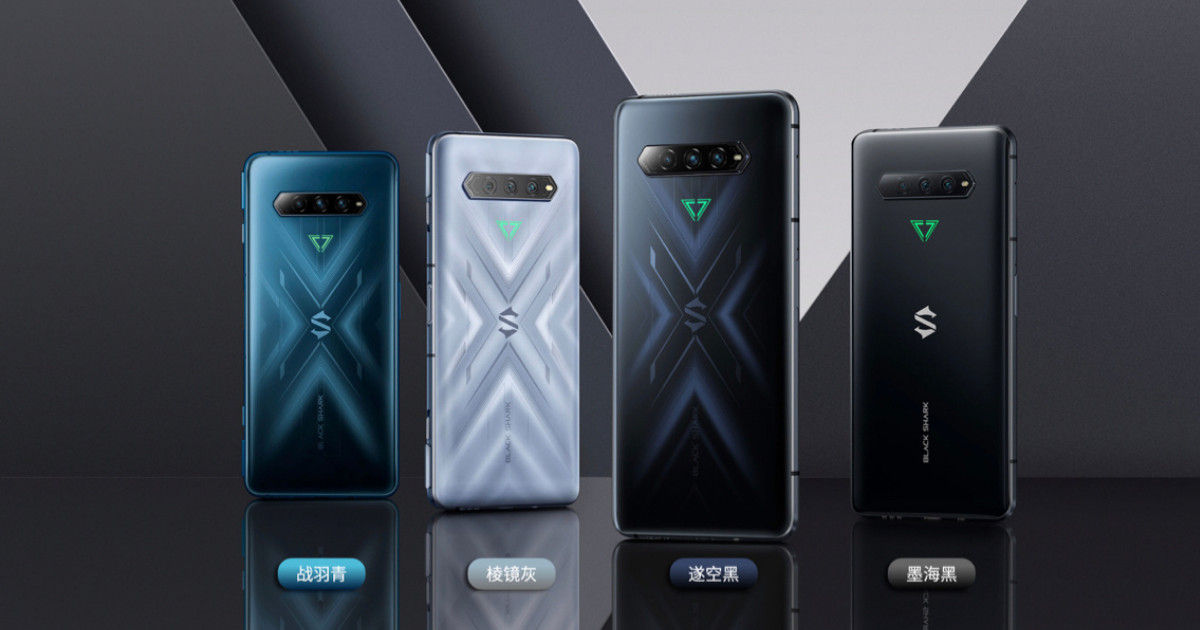 Xiaomi has unveiled the Black Shark 4 and Black Shark 4 Pro at a launch event in China. The latest rendition of its gaming smartphone and a rival to Taiwanese OEM Asus' ROG Phone lineup, the latest generation Black Shark 4 comes shortly after the official unveiling of Asus' own ROG Phone 5. The new Black Shark 4 is available in two flavours — the standard one as well as a 'Pro' variant. The big takeaway with Xiaomi's latest gaming phone efforts is the use of 720Hz touch response with its display panel, which sets a new industry benchmark even for the usually extreme gaming phone configurations.
Black Shark 4, 4 Pro price
The Black Shark 4 has been priced onward of CNY 2,499 for the 6GB RAM/128GB storage variant, CNY 2,699 for 8GB RAM/128GB storage, CNY 2,899 for 12GB RAM/128GB storage and CNY 3,299 for 12GB RAM/256GB storage. Meanwhile, the Black Shark 4 Pro costs CNY 3,999 for 8GB RAM/256GB storage, CNY 4,499 for 12GB RAM/256GB storage, and goes all the way up to CNY 5,299 for 16GB RAM/512GB storage.
Black Shark 4, 4 Pro specifications
The Black Shark 4 features the Qualcomm Snapdragon 870 SoC, which sits just below the ultimate flagship, the Snapdragon 888. It features 6GB, 8GB and 12GB RAM choices, and 128GB and 256GB storage choices. It features a 6.67-inch full HD+ display with 144Hz refresh rate and 720Hz touch response — its biggest USP. The display has a punch-hole slot for the front camera, and to the rear, it gets a 48MP + 8MP + 5MP triple rear camera setup. The rear panel of the Black Shark 4 features a plain design, as well as colour variants with X-shaped pattern without any fancy LED lighting. It features a 4,500mAh battery with support for 120W fast charging, which Xiaomi claims can charge the phone to full in just 15 minutes. It gets physical shoulder triggers that can be used for gaming, or also be configured for custom use cases.
The Black Shark 4 Pro features the Snapdragon 888 SoC, with 8GB, 12GB and 16GB RAM, and 256GB and 512GB storage. It gets the same display as its standard variant, and also the same battery spec. The rear camera configuration features the same triple-cam layout, but features an upgraded 64MP primary sensor. Its rear panel features X-shaped patterns that have inlaid LED lighting to betray its gaming phone pretensions when you're out and about in public.
Both the smartphones offer 3.5mm audio port for physical audio gear, and run on Android 11. As of now, global availability, including potential pricing and launch date for India, have not been announced by Xiaomi.