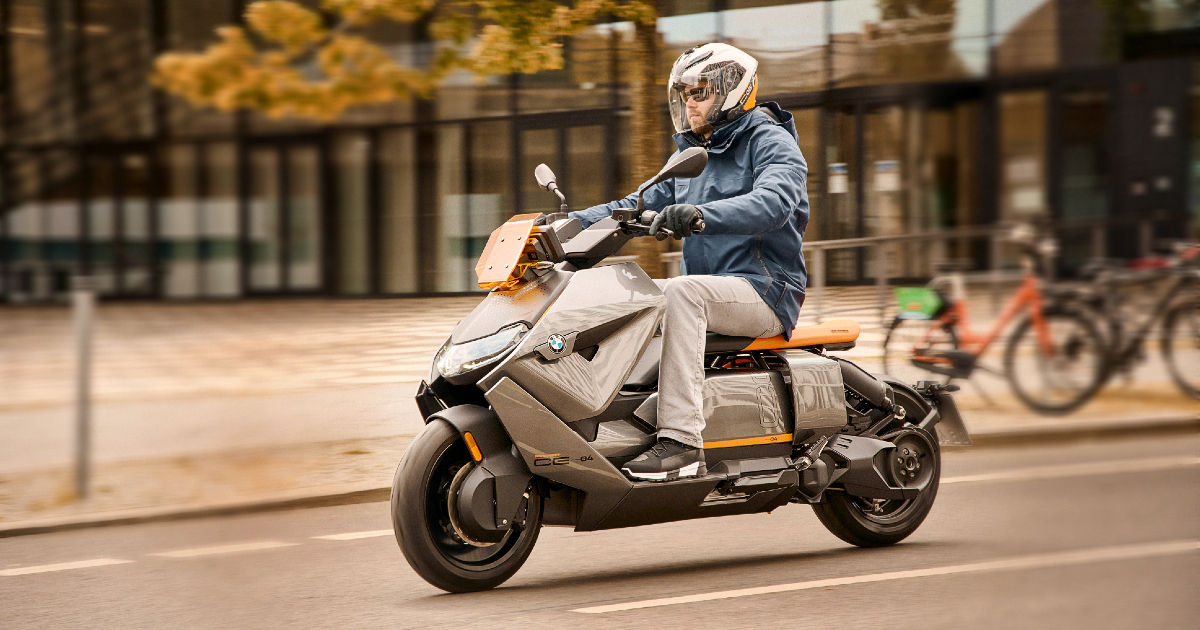 BMW is likely to launch a new electric scooter in India soon. Named BMW CE 04, the EV will be a maxi scooter and will follow the success of BMW's C 400 GT in the country. Since it is not entirely a new electric scooter and is sold in other parts of the world, we already know much about the BMW CE 04. As and when it is introduced in India, we shall also have clarity on its price.
For now, there are predictions around it though. The BMW CE 04 starts retailing for an MSRP of $11,795, which equates to around Rs 9.4 lakh in Indian currency. It is believed that the premium electric scooter will be sold as a CBU offering in India, which means that we may see its price shooting to the north of Rs 15 lakh.
So, what do buyers expect from an electric scooter that is priced similar to an electric car? For starters, it boasts of a premium look that you certainly won't find on any other electric scooter on the market. Then there are peak performance features powered by BMW Motorrad technology. Some examples include ABS, ASC as standard, which can further be upgraded to DTC, and ABS Pro optionally.
Here, we explore these technologies and everything else that the BMW CE 04 offers, in detail.
BMW CE 04 design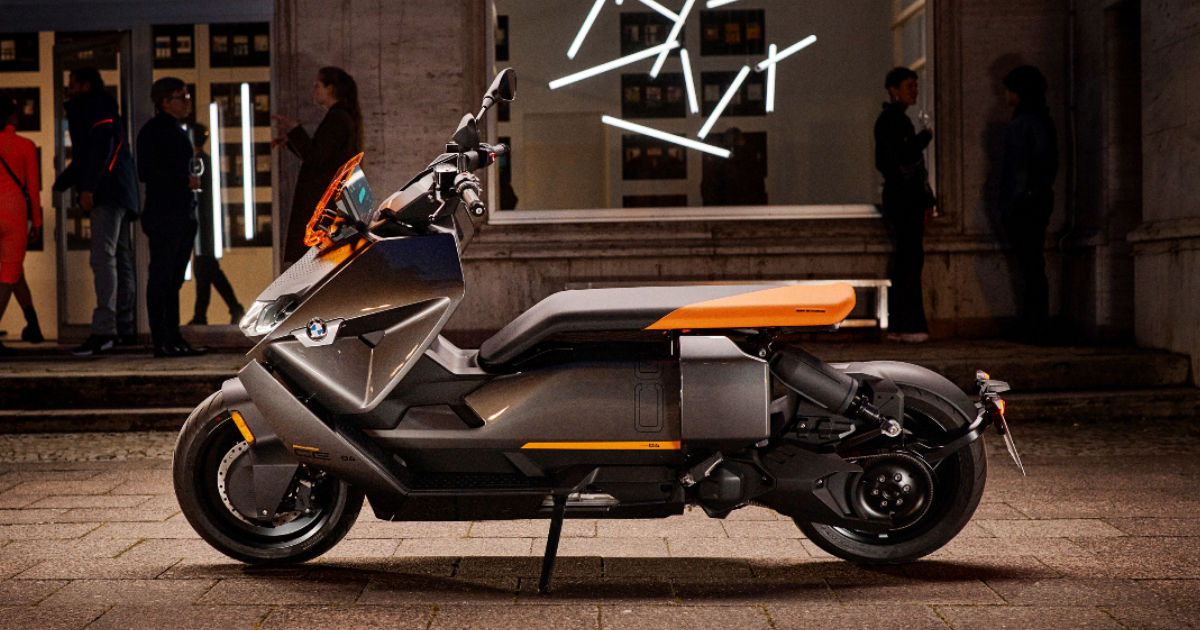 BMW has made sure that the BMW CE 04 looks nothing like the conventional design associated with scooters. In a bid to make its EV a distinct, new-age product, the company managed to give it a rather premium and futuristic design, shining with the iconic BMW badge at its heart.
To paint the picture in words, the CE 04 is a maxi-scooter, which means it has a larger stance than regular scooters, with a wider and longer wheelbase. In numbers, this is a 1,675mm wheelbase and a seating height of 780mm. The scooter weighs 231kg.
BMW has accentuated it with angular faring through the front and the end. The headlight and DRLs are spread in a V-shape across its front while the rear end concludes with just the mudguard flowing from beneath the seat. The e-scooter offers a low riding stance, with a wide handle at the front. The whole body is painted in either an all-white appearance or a metallic grey colour with orange highlights, among the two colour options available.
BMW CE 04 performance
At the heart of it, the BMW CE 04 carries a permanent magnet liquid-cooled synchronous motor that churns out a rated power of 20 hp and peak power of 42 hp at 4,900 rpm. The maximum torque is noted to be 61.9Nm. The performance figures include an acceleration of 0 to 50kmph in 2.6 seconds and a top speed of 120kmph limited electronically.
There is an 8.9kWh battery pack that promises a range of about 130km on a single charge. This can charge either through the regular charger with the scooter or a quick charger available as an optional unit. BMW says that the former takes around 4 hours and 20 minutes to charge the scooter from 0 to 100 per cent, while the 6.9 kW quick charger cuts this down to 1 hour and 40 minutes. Time taken for 0 to 80 per cent charging from both the chargers is 3 hours and 30 minutes, and 1 hour and 5 minutes respectively.
There is also a 10.25-inch TFT display on the electric scooter which features a split screen option to show performance data, range, charging time, playlists, navigation and phone calls. Other features include dual discs up front, a single disc at the rear and ABS.