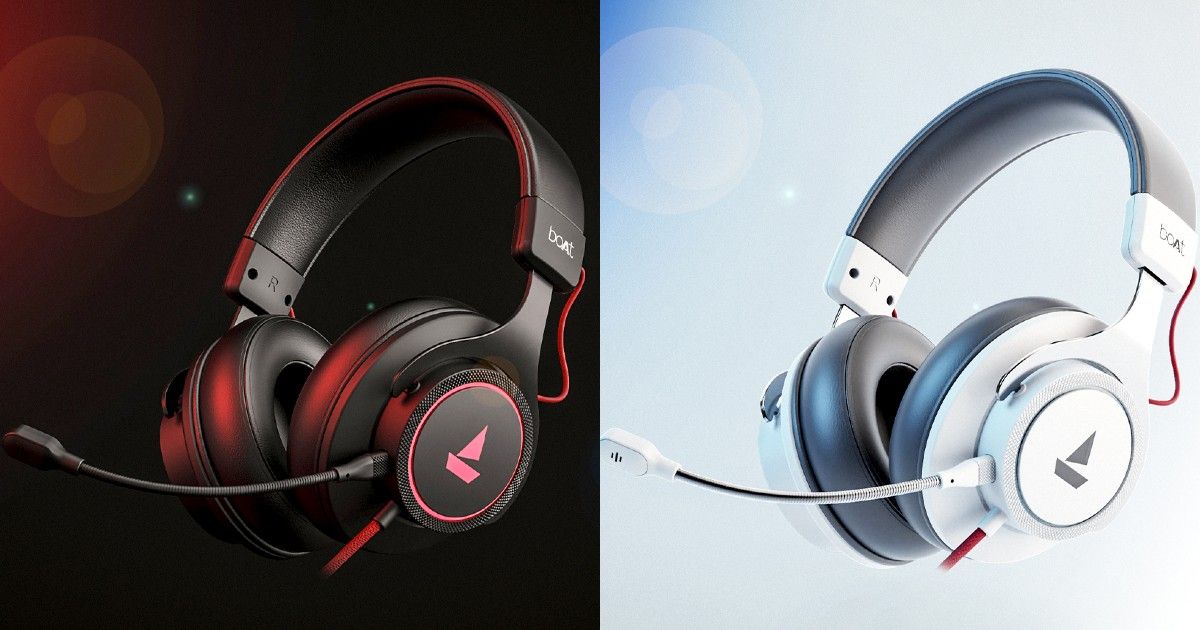 Boat, the Indian audio brand, has announced its first gaming headset, the Boat Immortal 1000D. The latter marks the brand's first step into gaming accessories, with a headset that claims to offer large audio drivers, a dedicated mic for esports setups, wired audio for minimal latency, and more in terms of the overall feature set. The company has been a largely budget player in the personal audio category, and the new Boat Immortal 1000D gaming headset also falls in the same, budget category of devices. It will likely rival better known companies in the gaming ecosystem, such as Kingston and Logitech, in the budget gaming headset space, going forward.
Boat Immortal 1000D: price and availability
The Boat Immortal 1000D is priced at Rs 2,499, and has been introduced in two colour variants – Black and White Sabre. The headset can be bought from the Boat Lifestyle website, as well as through Amazon India in terms of multi-brand retailers.
Key features
The Boat Immortal 1000D is powered by 50mm drivers, but we don't know a lot about the exact make and specifications of the drivers in terms of sound pressure level, harmonic distortion, frequency range and so on. Instead, Boat has focused on offering Dolby Atmos as well as a proprietary 7.1 Channel Surround Audio, which the company claims has been developed by its in-house 'Boat Plugin Labz'. The proprietary surround audio mode, Boat says, "processes high fidelity sound and is optimised by experts in gaming audio immersion." Gamers who buy the headset will seemingly have the choice of selecting either Dolby Atmos or the 7.1 mode, to get surround audio enhancement.
Other features include a dedicated dual array microphone for esports players, an in-line remote to control mic, sound and LED lighting on the headset, inlaid RGB LED lighting with automatic breathing pattern, closed back design with the cushion in breathable material to reduce fatigue when wearing for long hours, and a braided cable for added security.