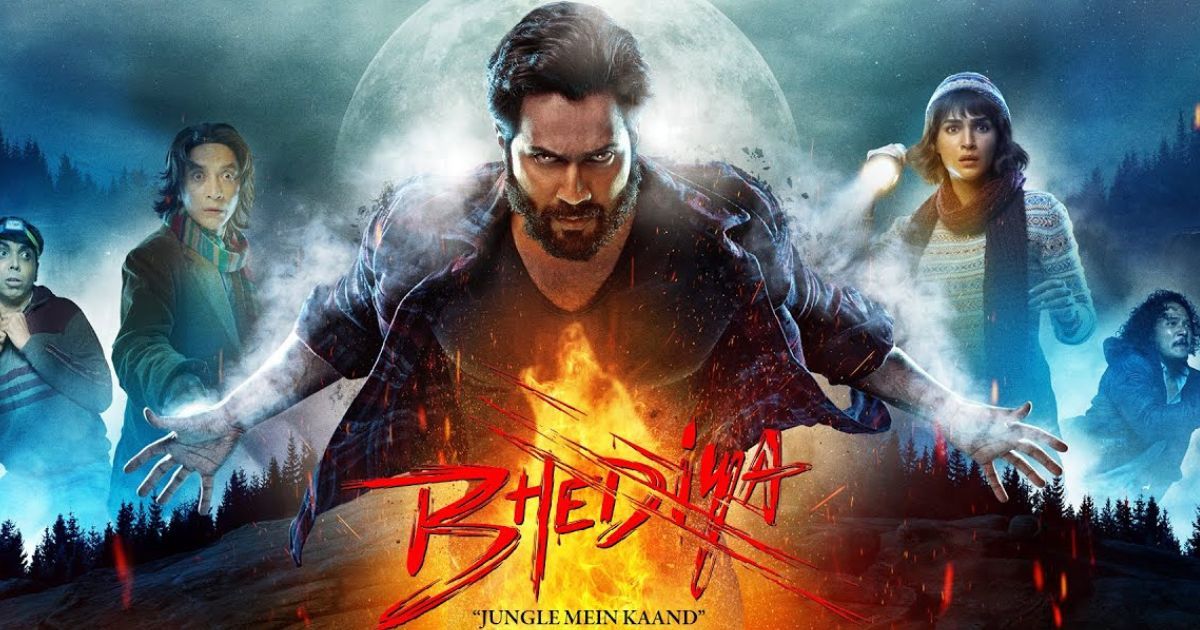 Varun Dhawan's upcoming comedy horror movie – Bhediya is all set to release across India on November 25. Along with Varun Dhawan, Kriti Sanon is the lead star in the upcoming movie. To those unaware, Bhediya is the third movie in the horror-comedy universe by famous producer Dinesh Vijan. Ahead of the release, BookMyShow has started offering a deal on the purchase of tickets for the movie Bhediya.
BookMyShow, a subsidiary of Bigtree Entertainment, is offering a Rs 350 discount coupon for the upcoming movie. Those interested in watching the movie can buy the Rs 350 discount coupon by paying Rs 175. This means that you can watch Bhediya at an effective 50% discount. Let us take a look at the BookMyShow Bhediya movie discount coupon details and steps to avail it.
Bhediya BookMyShow Voucher: Deal Details and How To Avail
BookMyShow is offering a discount coupon worth Rs 350 for just Rs 175 which can be availed on purchasing (at least two tickets) of Bhediya. Users can buy this voucher till 23:59 PM, November 20.
Interested users can head over to BookMyShow deal page and purchase the voucher. Users need to pay Rs 175 in order to purchase the discount voucher. As soon as the user makes the payment, the Bhediya discount voucher will be sent to the user's registered email id as well as phone number (as SMS).
Do note that the voucher will be activated 5 days before the Bhediya release date. This means that those who purchase the voucher will be able to purchase movie tickets with benefits starting November 21. The benefits of the voucher can be availed anytime, starting November 21, as long as the movie is being screened at theatres.
In order to avail the offer, users need to head over to BookMyShow and log in with the same email id using which the discount voucher was purchased. User can then select location, Venue, Date and Time, and Seats as per his/her preference and go to the checkout page. On the checkout page, the user needs to find Unlock Offers or Apply Promo codes and enter the voucher code received via email/sms. As soon as the user hits Apply button, a discount worth Rs 350 will be applied.
Readers must keep in mind that the voucher can be availed on the purchase of at least two tickets of the movie Bhediya. Also, note that the voucher can not be availed on the purchase of tickets of any other movie or show.
To those unaware, Bhediya is the third movie in Dinesh Vijay's horror-comedy universe. The first two movies in the series were Stree (released in 2018) and Roohi (released in 2021). After Bhediya, Dinesh will produce Munjha (to be released in 2023) and Stree 2 as part of this horror comedy universe.