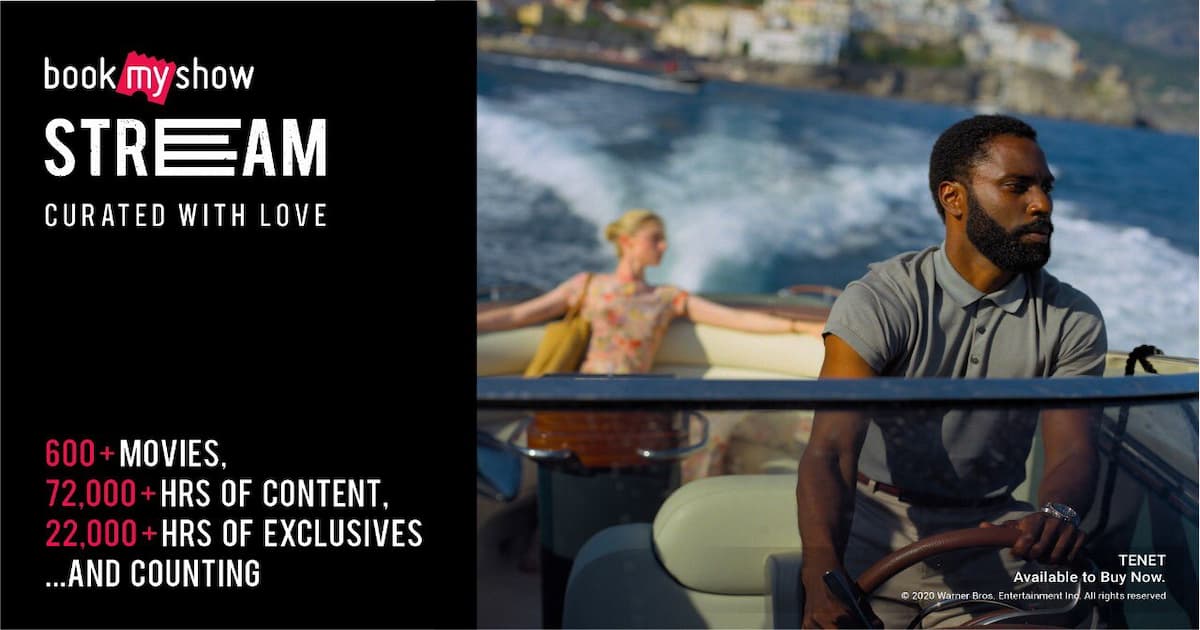 The coronavirus pandemic has led to an exponential rise in the popularity of OTT and VOD streaming apps. With cinemas not being able to operate at their full strength, the entertainment industry has been significantly impacted. Owing to that, a large number of movies ended up getting digital releases. In all likelihood, this trend will continue until the situation improves. Amidst that, the popular online-ticketing platform BookMyShow has launched its own video-on-demand streaming platform.
BookMyShow makes its debut in VOD streaming with BookMyShow Stream
BookMyShow today unveiled BookMyShow Stream, marking its entry in the video-on-demand streaming segment. It features over 600 movie titles and 72,000+ hours of content available for the users. Some of the notable inclusions in the platform's library include Christopher Nolan's Tenet and Gal Gadot-starrer Wonder Woman 1984.
BookMyShow Stream is available on the website, the mobile app, Apple TV, Android TV, Fire Stick, and Chromecast. At the time of launch, BookMyShow has promised that the platform has over 22,000 hours of content which is exclusively available on the platform. Some of the highlights of the platform are Premieres, Exclusives, World Cinema, Missed in Theatres, Festival Favourites, and dedicated Bundles.
Users have the option to either buy a movie or rent it. For instance, Wonder Woman 1984 can either be purchased for Rs. 799 or rented for Rs. 499. If users choose to rent the movie, they will have 30 days to watch the movie. However, once they start playback, they need to finish it within 2 days. The ability to buy or rent seems to vary based on the movie. Tenet, for instance, isn't available for rent and can only be purchased for Rs. 689.
In comparison to other VOD platforms such as Apple TV and Google Play, the pricing is quite similar. However, some movies like Tenet were only available on HD on BookMyShow stream. On the other hand, Google Play features a 4K version of Tenet. BookMyShow has partnered with a number of production houses in both India and abroad. Some notable names include Sony Pictures, Warner Brothers, Universal Pictures, Viacom18, Rajshri Productions, and many more. With a number of VOD platforms already having an established user base, it remains to be seen whether BookMyShow is able to make a significant impact in this industry.