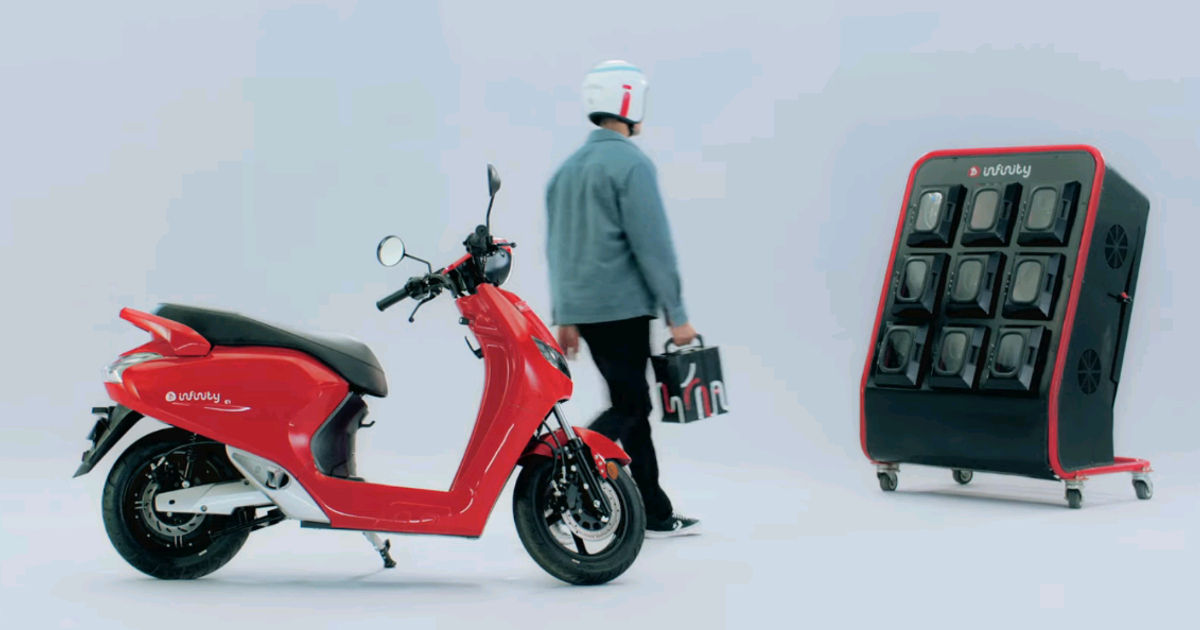 As electric vehicles find more buyers in India, charging infrastructure for these is rapidly expanding. A new such drive by Bounce Infinity and BPCL will see a total of 3,000 petrol pumps across 10 Indian cities offer battery swapping service. This will ensure EVs using swappable batteries can easily replace a discharged battery for a fresh one and be on the go within minutes.
The move was announced by homegrown EV player Bounce Infinity on Monday. In partnership with Bharat Petroleum Corporation Ltd or BPCL, the company will set up battery swapping infrastructure at the BPCL fuel stations present in 10 cities. The project will kickoff from Bengaluru and will then be carried out in other metro cities in a phased manner. A total of 3,000 battery swapping stations will be set up through the project.
Bounce Infinity sells its E.1 electric scooter in India that uses a removable battery. Providing the setup for a quick battery replacement for its customers on the go, is then necessary for the firm. In its new plans, Bounce says that the battery swapping station will also serve its partners, for both two-wheelers and three-wheelers.
With this, the company aims to boost the use of EVs with removable batteries, which have an undeniable advantage over those with fixed batteries. While the latter need to be plugged in for at least an hour to gain a full charge, a swappable battery can simply be traded for a fresh one when it runs out of juice. This significantly reduces the waiting time for the EV to be recharged. In case there is no queue at the station, the batter can be replaced within a couple of minutes.
Yet another plus is that battery swapping stations require minimal space, vis-a-vis the space required by EV charging stations. At the charging stations, each vehicle needs to be parked alongside a charger for about an hour at one stretch. There is no such necessity for a battery swapping station, wherein, simply a small storehouse with charged batteries can serve several rows of EVs in one go.
The technology is ideal for the India and has largely propelled the use of e-rickshaws and other electric three-wheelers in the country. It even enables the production of the affordable EV class. Since fixed battery EVs need a large battery for a substantial range, their production cost goes up corresponding to the battery size. With a smaller battery ready to be exchanged for a new one, there are no such restrictions.
The Government of India recognises this, as NITI Aayog recently shared a draft Battery Swapping Policy meaning to boost the use of such EVs and battery swapping stations in the country. The ultimate goal is to bring in more electric vehicles to use and cut down on IC engines and the associated emissions. Swappable batteries seem to be the favourable way of doing so in India.