Highlights
BSNL has issued an advanced purchase order worth over Rs 15,000 crore to a consortium led by TCS.
The advance purchase order is meant to help BSNL deploy the 4G network in 1 lakh sites across India.
The deal has been provided to TCS' Tejas Network and ITI to supply and service Radio Access Network (RAN) to BSNL.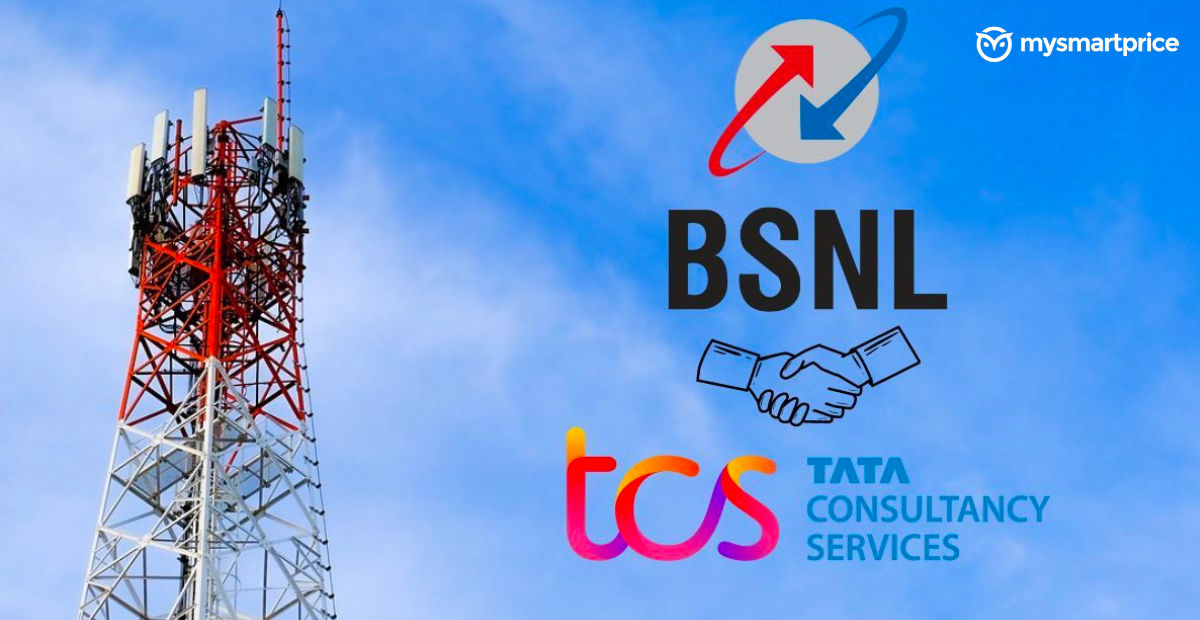 BSNL 4G deployment in India is proceeding with full steam as it looks to expand to 1 lakh sites across India. The state-owned telco has already deployed 4G in major cities in India. In a BSE filing dated May 22, TCS announced that a consortium led by the company had received an Advance Purchase Order (APO) worth over Rs 15,000 crore from BSNL to deploy a 4G network nationwide.
The state-run ITI Ltd was also issued the APO. Reports suggest that 20% of the APO value will go to ITI and thus will dilute the deal marginally for Tejas Networks, which is part of the TCS-led consortium. Here's all you need to know about the deal.
BSNL Issues APO for 4G Deployment to TCS-Led Consortium and ITI Ltd
This move comes as a significant development from the state-owned telco, which has been working on deploying 4G across the country for years, while private telcos are already deploying 5G. Earlier this year, BSNL tweeted that its 4G deployment has been delayed to the year's second half. The state-owned telco has been working with TCS to stabilise 4G services across India. And this new APO is intended to speed up the entire process.
The consortium led by Tata Consultancy Services Limited receives an advance purchase order valued over Rs 15,000 crores from BSNL for the deployment of a 4G network across India. pic.twitter.com/f3OGJmeHbN

— ANI (@ANI) May 22, 2023
According to reports, the APO has been awarded to the TCS-led consortium comprising Tejas Networks and C-Dot, along with the state-owned ITI Ltd. The TCS consortium will supply and service RAN and other equipment required for the rollout. If the reports are to be believed, the latest APO will deploy the BSNL 4G network in 1 lakh sites across the country. Notably, BSNL has already utilised TCS's indigenous RAN technology in multiple Punjab locations, including Amritsar and Pathankot.
The state-run telco signed a contract worth Rs 550 crores with TCS to install 6,000 4G towers across India in April 2022. And with the latest APO, the telco will have over a lakh of 4G sites pan India. As of now, BSNL 4G is available in Maharashtra, North East (NE1), North East (NE2), Odisha, Punjab, Tamil Nadu, Telangana, UP (East), UP (West), Uttaranchal, West Bengal (including Sikkim Circle), Andaman & Nicobar, Andhra Pradesh, Assam, Bihar, Chennai Telecom District, Chhattisgarh, Gujarat, Haryana, Himachal Pradesh, Jammu & Kashmir, Jharkhand, Karnataka, Kerala, Kolkata Telecom District, and Madhya Pradesh.
Remember that private players rolled out their 4G services in India in 2016 and are now rolling out 5G nationwide. The fact that it's late to the party is not lost on the government and hence the latest development. According to the IT and Telecom minister Ashwini Vaishnaw, the 4G infrastructure will be quickly upgraded to deploy 5G connectivity.
Are you a BSNL user still using 3G connectivity, or are you on a BSNL 4G network? Let us know in the comments section below.