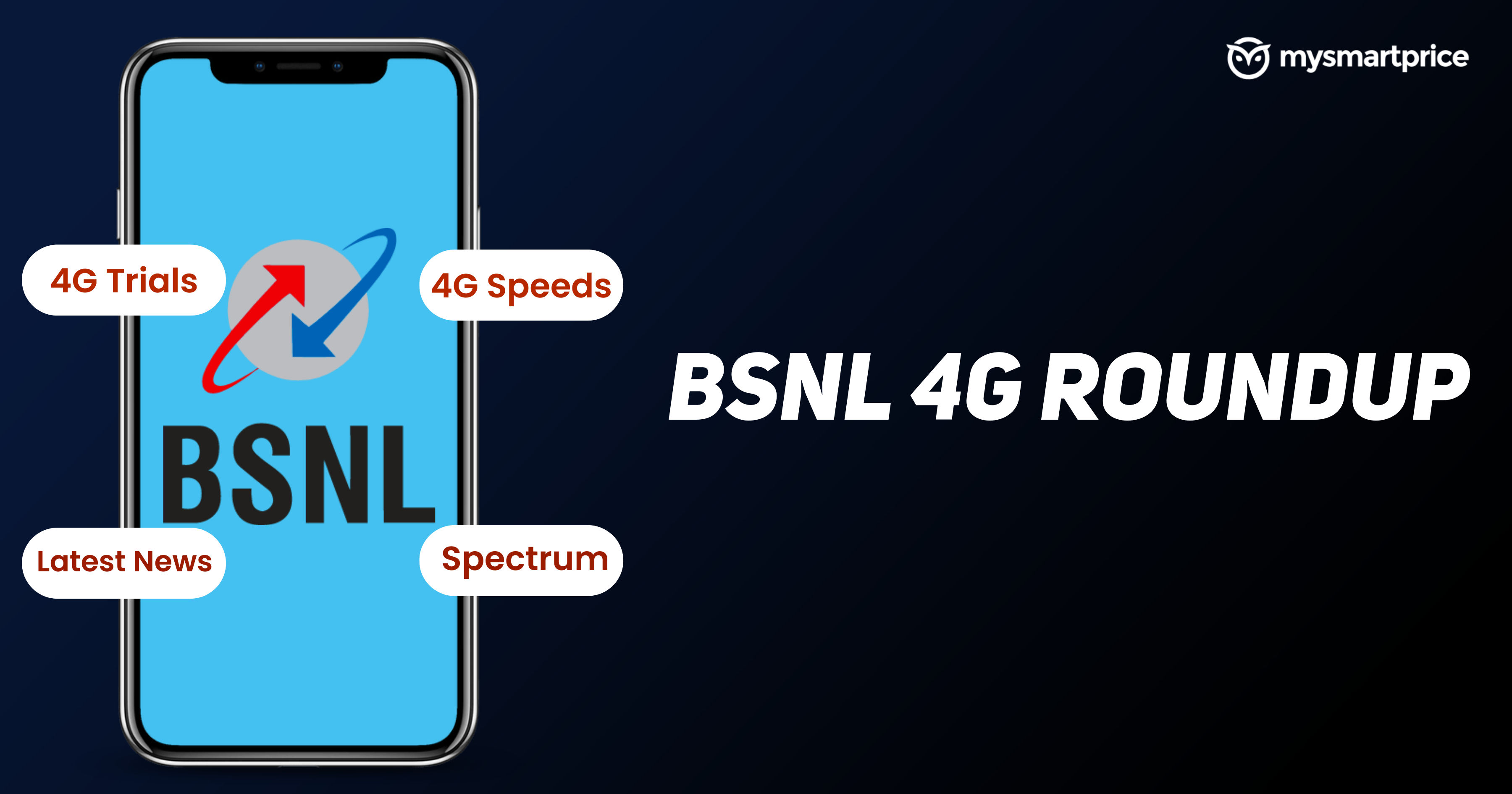 While private telecom companies such as Airtel, Reliance Jio, and Vodafone Idea, are gearing up for the rollout of 5G services, BSNL (Bharat Sanchar Nigam Limited) is till trying to launch its 4G services across India.
It's not that the company has no 4G services, but it is currently available only for major cities. So, if you are waiting for BSNL to launch its 4G network and want to know every detail, you have come to the right place. In this article, we will be discussing the rollout plan, expected internet speeds, and more of BSNL's 4G network in the country. Here's everything you need to know about BSNL 4G rollout plan.
Also Read: BSNL Recharge Plans: Best BSNL Prepaid Plan List with Data, SMS, Unlimited Calling, SIM Validity Benefits
BSNL 4G Expected Launch in India
BSNL is working towards launching its 4G services in the country. However, the telecom operator has recently revealed that the services will be only available in the second half of 2023. BSNL is working with Tata Consultancy Services (TCS) for a stable rollout of 4G services across India. TCS and BSNL are coordinating to finish the stable rollout within the next few months.
BSNL 4G Internet Speed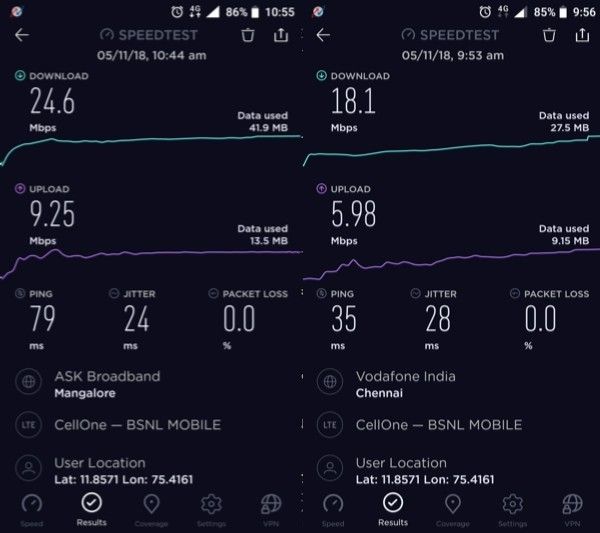 BSNL has been recently conducting various trials across India to test its 4G capabilities. During a trial run in India, BSNL reportedly achieved a speed of up to 20Mbps. The speed is similar to what the other telcos have been offering to their customers. However, it should be noted that this speed was achieved during the 4G trial services, and it may differ during the commercial rollout as a large number of subscribers will use it.
Also Read: BSNL Number Check Code: How to Know Your BSNL Mobile Number Using USSD Code?
BSNL 4G Trials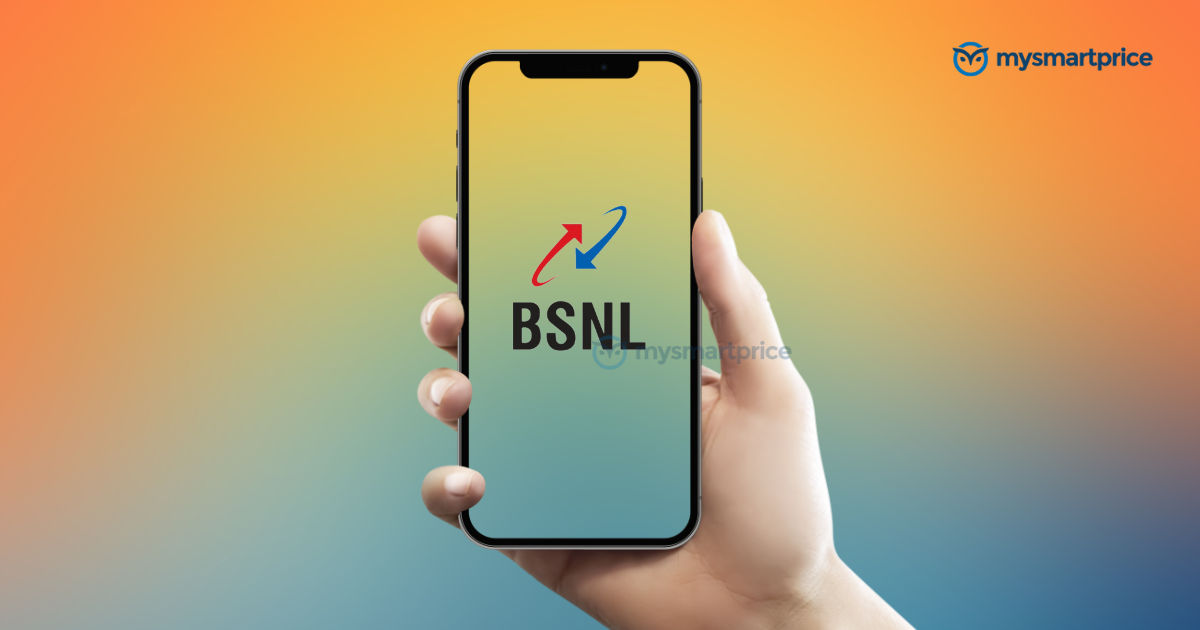 BSNL was allowed to conduct 4G trials in April 2022. Since then, the telco announced that it would conduct trial 4G services in four districts of Kerala: Ernakulam, Thiruvananthapuram, Kannur, and Kozhikode, in August 2022. BSNL conducted its 4G trial services in association with Tata Consultancy Services (TCS) across India. The government was reportedly considering authorising BSNL to order equipment for up to 100,000 sites in addition to the 12,400 originally provided.
TCS says it is set to conclude conversations with BSNL on several areas of the deployment and commercial prospects. The business is already planning to deploy the first batch of equipment before the end of the year. There have been several rounds of testing, including integration with their current network and systems. Now, with a clear 4G rollout deadline, we can expect trials to wrap soon.
BSNL 4G Spectrum
BSNL has not been allotted any 4G spectrum yet. But, the Indian Government is expected to allocate some specific 4G spectrum bands to the telco in order to provide 4G services to its customers. The Department of Technology has said that BSNL will receive the spectrum only "after completion of necessary formalities in accordance with the Cabinet approval in this regard". The Government of India has released Rs 43,964 crores for BSNL to buy the spectrums. The company is currently running at a loss of Rs 90,000 crores.
BSNL 4G Latest News
BSNL Targets April for its 4G Services Launch, Fast-Tracks 4G Site Installation (March 09, 2023)
Bharat Sanchar Nigam Limited has reportedly revealed that it has fast-tracked the 4G roll out in India. The state-owned operator is now planning to bring the 4G services in April. As per a report by Financial Express, the company has started getting indigenous equipment from Tata Consultancy Services for the pre-order of 200 sites to launch the 4G services.
BSNL, MTNL Got Fresh Funding from Government to Setup and Upgrade Towers, and More (February 02, 2023)
The Indian government has allocated Rs 52,397 crore capital to BSNL and MTNL telecom companies for installing and upgrading of towers and landline systems in India. The capital will be used to upgrade the BSNL to 4G and 5G networks. Moreover, the capital will be also used to revamp the landline systems across the country.
BSNL has Pushed the 4G Launch of its Services to the Second Half of 2023 (January 12, 2023)
BSNL has officially confirmed that the 4G launch of its services is further delayed. The state-owned telecom operator has confirmed that the 4G services will be launched in the second half of 2023. Earlier, DoT officials claimed that the telco is expected to bring 4G services by March 2023
BSNL Chooses Skipper to Install its 4G Infrastructure in India (January 04, 2023)
Skipper, a power transmission and distributor, has been awarded a contract of worth Rs 2,570 from BSNL to set up the latter 4G infrastructure. Skipper will be setting up 3,350 tower position sites across Rajasthan and Odisha. The contract also includes 5 years of operation and maintenance services for villages not covered by 4G saturation programs.
BSNL Gets Land to Install 4G Towers in Haldwani (December 26, 2022)
Bharat Sanchar Nigam Limited (BSNL) has been allotted 2,000 square feet of land in the Haldwani district to strengthen its mobile connectivity in remote areas. District Magistrate Dhiraj Singh Garbyal has allotted 2,000 square feet of land to install 20 mobile towers that will provide 4G mobile connectivity to its customers pretty soon.
BSNL to Roll out its 4G Services in Next Year or So: Telecom Secretary (December 21, 2022)
Bharat Sanchar Nigam Limited (BSNL) has revealed that it will be able ot roll out its 4G services in every village by 2023 or so. The company has also revealed that every village will get a high-speed broadband connection within one year. As per the telecom secretary K Rajaraman, BSNL will implement 4G services using Bharat Net programme. It is also actively working to implement the government's 4G saturation programme.
Centre to Help BSNL to Deploy 4G, 5G Networks with its Rs 22,000 Crore Package (December 16, 2022)
The Indian government has announced that it will provide Rs 22,000 crore for the BSNL expansion plan. The government has revealed that it will outlay the money to BSNL for its 4G and 5G captial expenditure over the next four years. The fund will be used by the operator to build its 4G and 5G technologies.
TCS in Front Run for BSNL 4G Network Roll-Out Deal (December 05, 2022)
Tata Consultancy Services (TCS) is the forerunner to close the BSNL 4G rollout deal in India. Senior officials at BSNL have confirmed that TCS and a Bengaluru-based ITI have submitted their bids to create infrastructure for BSNL 4G rollout. TCS is currently a front runner with a deal size of Rs 16,000 – Rs 20,000 crore. The state-owned telecom operator has reportedly asked the company to roll out the services by the end of February next year. The operator will use a 4G core that will be developed indigenously for the first time by C-DOT.
TCS and Tejas Networks Set to Bag Rs 30,000 Crore 4G Order from BSNL (November 10, 2022)
Tata Consultancy Services and Tejas Networks are reportedly set to get the order from BSNL to roll out the latter 4G services in India. As per a report, both companies are all set to bag over Rs 30,000 crore in order to build BSNL and MTNL 4G network infrastructure. The report highlights that Rs 26,821 crore will be given to install one lakh towers for BSNL-MTNL 4G network, while an additional 25,000 towers will be deployed for various government-funded projects in Lakshadweep islands and more.
BSNL 4G Roll out Might Get Delayed Once Again (November 01, 2022)
Bharat Sanchar Nigam Limited (BSNL) seems to have hit yet another roadblock in rolling out the much-awaited 4G services. As per a report by TOI, the company is facing difficulties in zeroing down the choice of supplier for 4G equipment. The report highlights that the Tata Group consortium, which also includes C-DOT, might have gone out of the race as they quoted a price of over Rs 20,000 crore. However, BSNL's internal estimates only suggest it should be at max Rs 17,713. The state-owned operator might consider Jio as its partner for rolling out 4G services. However, other companies like L&T, HFCL, and Tech Mahindra are also in the race. That said, the whole rollout might get delayed by 18 months.
BSNL 4G and 5G Rollout Timeline Revealed by Communication Minister (October 25, 2022)
The state-owned Bharat Sanchar Nigam Limited (BSNL) has a new timeline for the rollout of the much-awaited 4G services. As per the new information from the Minister of Communication Ashwini Vaishnav, the state-owned operator is on track to roll out 4G services in the first week of January 2023. Moreover, he further added that the company would plan to roll out 5G services by August next year.
BSNL to Start Rolling out 4G Services in India from November, 5G Rollout might Happen in August 2023 (October 3, 2022)
BSNL is said to be planning to roll out its 4G services in India pretty soon. The state-owned operator might roll out the 4G services from November. Chairman and Managing Director PK Purwar said during the India Mobile Congress (IMC) 2022 that the company is planning to roll out stable 4G services across India from November. He further added that the company will launch its 5G services in the country by August 2023.
BSNL 5G services set to launch on August 15 2023, announced Telecom Minister Ashwini Vaishnaw
Soon after PM Modi officially launched 5G services in the country, the Telecom minister said that BSNL 5G services would launch on August 15, 2023. This is excellent news for the existing BSNL consumers in India.
BSNL Should Target Homegrown Technologies for 4G and 5G Rollout: Ashwini Vaishnaw (August 11, 2022)
Communications Minister Ashwini Vaishnaw has told Bharat Sanchar Nigam Limited (BSNL), in a stern message, to will only indigenous technologies for the rollout of 4G and 5G services in the country. As per a report by Business Standard, the Minister has asked BSNL to reach 20 crore subscribers with its 4G and 5G services.
BSNL Get Rs 1.64 Trillion Revival Package by Indian Government (July 28, 2022)
The Union government has cleared the Rs 1.64 trillion revival package for Bharat Sanchar Nigam Ltd (BSNL) and the Rs 26,316 crore scheme to roll out 4G services to nearly 25,000 remaining villages. The government has also revealed that the package will help the state-owned operator to expand its 4G services to more than 120,000 sites.
BSNL May Rollout 4G Services for Pan India Subscribers by 2024 (July 21, 2022)
A report reveals that Tata Consultancy Services (TCS) has successfully completed the demonstration of the fourth generation or 4G proof-of-concept and is collaborating with the state-run Bharat Sanchar Nigam Limited (BSNL) on network planning, technical, and commercial aspects. It is planning to launch BSNL 4G services by 2024.