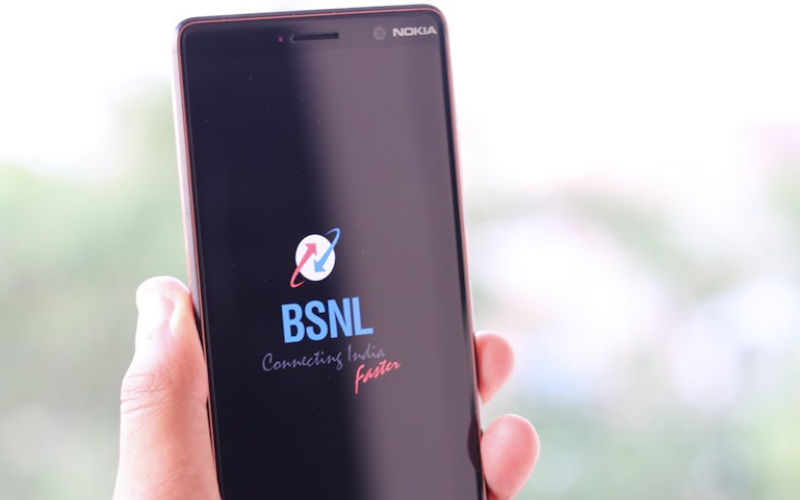 Update: According to a new report by TelecomTalk, BSNL is said to have further extended its extra data Bumper Offer until October of this year. To be specific, the newly extended period for this offer is valid from July 4, 2019, to October 1, 2019. For now, this offer extension is reportedly limited to BSNL's Chennai circle.
---
It was back in October than State-run telecom operator BSNL introduced its now popular Bumper Offer for its prepaid customers. This offer went on to become such a massive hit that BSNL was forced to extend the validity of this offer in November. Back then, the offer was supposed to end on January 31. Today, as we file this report on January 31, we have reports coming in of BSNL once again, extending the validity of this bumper offer. According to Telecom Talk, the BSNL Bumper Offer is now valid until April 30, 2018, thereby getting another extension for three months.
BSNL Bumper Offer: Details
In case you are not a BSNL user and want to know more about this offer, here's a brief lowdown.
As part of the Bumper Offer, BSNL users subscribed to select plans could avail an additional 2.2GB of data for free. This extra data was over and above the existing data plan the subscriber was already allotted. In November, BSNL slightly modified this plan to offer 2.21GB of free daily data to encompass more BSNL users. When the BSNL Bumper Offer was first announced, it was valid across 11 pre-existing plans from them. This meant that users subscribed to only these 11 plans were eligible to avail the bumper offer. In November, however, BSNL added two more plans to this bunch. Both of these plans came with a validity of 365 days. Note that the BSNL Bumper Offer is valid in all the circles that BSNL operates in, except for the state of Kerala where BSNL has a different additional data offer.
BSNL Bumper Offer: Will it Continue beyond April?
It is pertinent to note that what we currently know as the BSNL Bumper Offer was originally introduced as the BSNL Monsoon Offer. This offer began in June and ended on September 14, 2018. Since the offer was very popular, BSNL simply renamed that offer to the existing Bumper Offer and has kept on extending it ever since.
Anyway, if you are still not clear about the specifics of the offer, let us once again reiterate that you can avail the extra 2.2 GB of data even after you exhaust the allotted daily quota as part of your plan. For example, if you have a 2GB per day plan, you effectively have 4.2GB of daily data to play around with. Additionally, it is important to note that the Bumper Offer was earlier only valid for plans with values of Rs 186, Rs 429, Rs 485, Rs 666 and Rs 999. It was also available for STVs of values of Rs 187, Rs 333, Rs 349, Rs 444 and Rs 448. However, effective November 30, more long validity STVs are also eligible for the bumper offer.