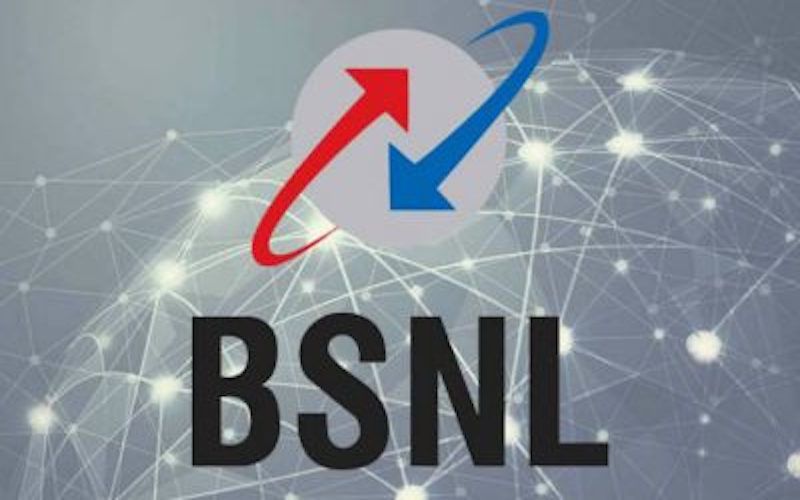 The Indian state-owned telecom company, BSNL, has been looking for new ways to attract customers. Thanks to Jio, the company has lost plenty of customers and even then keeps launching new offers and deals. However, there is still one area where BSNL is doing quite well and that's the Landline sector. A big number of people in India still use landline phones at homes, offices, and businesses. Although, BSNL faces tough competition from Airtel, it is still one of the largest landline provider in the country. Now, BSNL has come out with a new plan for its landline users, which brings unlimited calls.
BSNL Rs.299 Plan for Landline Users
BSNL has a large landline network in India, but still faces plenty of issues with customer service. Several users wanting to get a new landline connection, are left unattended. It takes a long time for a new customer to get a BSNL landline connection at times. Also, the company still uses older equipment, which don't work that great and are often faulty. Nevertheless, BSNL has now launched a new offer for landline users who are new to the network.
The telecom giant will provide unlimited local and STD calls to all new subscribers with a postpaid plan of INR 299 or above. The unlimited local and STD voice calls will work with all networks in India. This offer is available for both the new and existing customers of BSNL. If you are already a BSNL landline user, you will need to contact your nearest branch to check how to avail this offer. Usually, BSNL provides these new offers to new customers only, but this offer is also available for the existing landline users.
BSNL hasn't made this official on its website yet, but the BSNL India Twitter account did tweet this recently. If someone says that this is not available, just show them the tweet and hopefully you should get the offer. That is only if you do use your landline to make unlimited calls. Most mobile telecom operators already provide unlimited calling, so there's no need of this if you already have that.
#BSNL offers attractive Landline plans. Enjoy unlimited local and STD calling on any network, any day, within India. pic.twitter.com/IwVmjy1cN6

— BSNL India (@BSNLCorporate) December 1, 2018
If you are a new user, the installation of the landline would also be free. There is a waiting period for new landline connections, so make sure you check with your nearest BSNL branch and only then get a new line.
BSNL Focusing on 4G Infrastructure
Since BSNL is state-owned, things progress very slowly with the company. For example, BSNL is only now starting to test its 4G network, while other telecom providers are planning for 5G. The company has already started testing out its 4G infrastructure in some southern circles. It eventually plans to roll out the services in another 6 months time.
BSNL will be upgrading around 250 towers to 4G specifications so it can take the load of the data transfers. Although it is quite late to the party, it will be another year till 5G takes over. The telecom provider has to come up with good plans as well, so it can compete with Jio, Airtel, and Vodafone. A recent report showed that the speeds on BSNL's 4G network is on par with the competition. However, this speed test was conducted on a non-congested network. We will have to wait and see what BSNL has in stores for its customers. Will you shift to BSNL 4G if the plans are cheaper, or will you stay with your current provider?