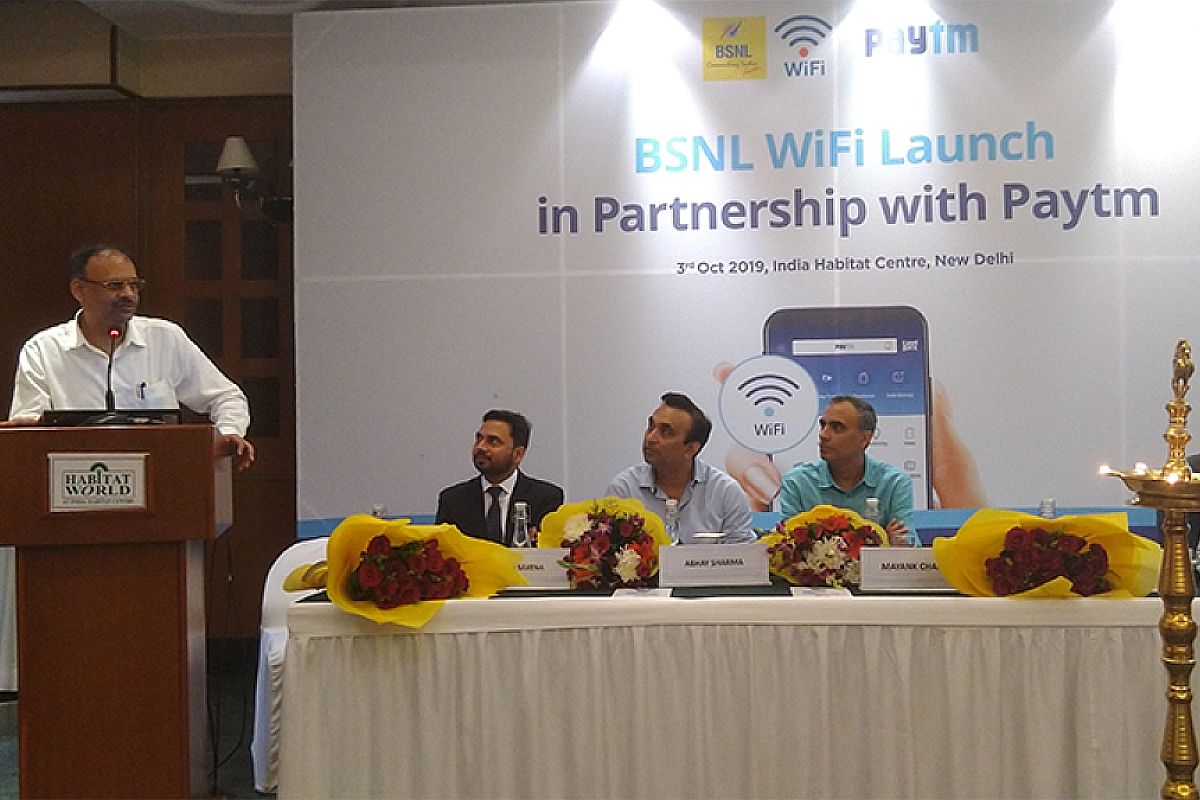 State-led telecom operator, Bharat Sanchar Nigam Limited (BSNL) has announced a new partnership with the payment transaction platform Paytm to enable easier access to public Wi-Fi hotspots for its users. While BSNL has well over 30,000 internet hotspot locations across the country, logging in and purchasing an appropriate package has become a challenge due to users' obvious hesitation against giving out their personal and bank details to untrusted sources. This exact concern is something the new partnership between Paytm and BSNL has been devised to address. Here's how it works.
Paytm-BSNL Wi-Fi Onboarding Service
At a small press conference in New Delhi, Shri PK Purwar, CMD of BSNL announced that the telco would be partnering with Paytm to make it easier for users to log in to public Wi-Fi hotspots. Considering how easy Paytm is to use and how popular it already is with Indian citizens, this partnership makes a lot of sense.
The ultimate goal here is to offer BSNL network users the ability to purchase Wi-Fi hotpots plans directly via the Paytm app. Paytm already allows people to recharge their phone numbers using UPI, wallet money, credit/debit cards, and many other methods on the Paytm platform. This service shall now be extended to BSNL SIM card users who wish to connect to public hotspots.
Once a BSNL customer links their Paytm to their phone number, they will have the option to purchase any Wi-Fi hotspot plan whenever they are in range. The Paytm app will even go as far as to notify the user when it detects that a Wi-Fi zone is close by. Once the SSID is authenticated, an appropriate Wi-Fi plan can be purchased without having to expose any bank details over the network. Furthermore, users will be able to track their data consumption and validity straight from the Paytm dashboard.
Shri Vivek Banzal, Director CFA of BSNL, commented on this partnership with Paytm by saying, "This integration will definitely bring a revolution in the adoption of public Wi-Fi. Paytm and BSNL are working together to enable more hotspot locations to increase the digital footprint and give further boost to the mission of a 'Digital and Connected India."