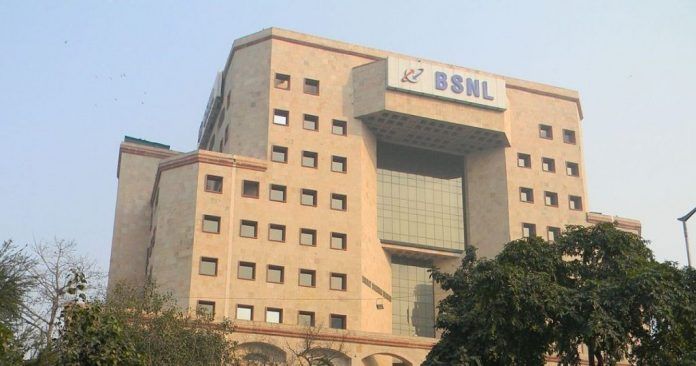 BSNL has revised its Bharat Fiber broadband plans in India. The company introduced the affordable Bharat Fiber plans in October this year. The list includes Rs 499, Rs 779, Rs 849, Rs 949, Rs 1,277, Rs 1,999 and so on. Now, the state-owned telecom operator has increased the download speeds and is offering up to 10 times more data as compared to the existing broadband plans. Here's what you need to know about the revised BSNL Bharat Fiber broadband plans that now offers faster internet speeds and more data coverage.
BSNL revises Bharat Fiber broadband plans
The company has revised its broadband plans. To start with Rs 499, the plan earlier used to offer 20Mbps speed along with 100GB of data. The broadband plan now offers up to 50Mbps high-speed internet. The Rs 300GB Bharat Fiber broadband plan at Rs 799 now offers 100Mbps speed, up from 50Mbps. The plan also offers up to 5Mbps speed once the data limit is finished. The pack comes with 300GB of data and offers Disney+ Hotstar Premium subscription.
Moving on, Rs 849 600GB CUL broadband plan offers 100Mbps speed along with 600GB of data per month. Once the limit is exhausted, customers can still enjoy the internet at 10Mbps. Moving on, Rs 949 broadband plan now offers 100Mbps speed and comes with a data limit of 500GB. Customers also get free Disney+ Hotstar premium subscription with the plan. Then there is Rs 1,277 plan that offers 200Mbps speed with up to 3.3TB of data. Once the limit is exhausted, customers can avail the internet with up to 15Mbps speed. The 750GB plan is available at Rs 1,277.
The Rs 1,999 broadband plan now offers 200Mbps speed and comes with 4TB of data. Users will get 20Mbps speed when the data limit is finished. The 33GB CUL BF plan is at Rs 1,999 a month. Similarly, Rs 2,499, Rs 4,499, Rs 5,999, Rs 9,999, and Rs 16,999 offers 200Mbps internet speeds. The packs also offer 20Mbps speed once the data limit is over.
BSNL revises Bharat Fiber plans for Chennai circle
The state-owned operator has also revised the Bharat Fiber broadband plans for its customers in Chennai circle. The Rs 999 plan now offers up to 100Mbps speeds with 600GB data and up to 10Mbps beyond. Ths Rs 1,299, Rs 1,699, Rs 1,999, Rs 2,999, and Rs 4,999 offers up to 200Mbps speeds along with up to 4TB of data. Once the limit is finished, customers can avail internet speed at 20Mbps. The plans also come with unlimited voice calls to any network in India.
Thanks for reading till the end of this article. For more such informative and exclusive tech content, like our Facebook page