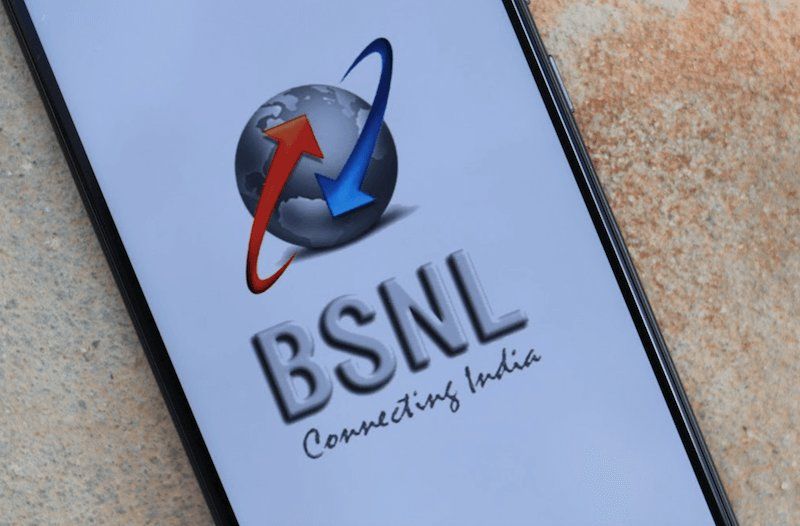 Reliance Jio recently introduced an interesting prepaid plan. The recharge plan's most appealing aspect is undoubtedly its extra-long annual validity and the high amount of high speed data. The plan, valid for 365 days, offered several benefits to its prepaid subscribers. Now state run telecom service provider BSNL, has come up with a similar plan. Although the benefits of BSNL's Rs. 1097 Plan differ substantially from Jio's 1699 Plan, both the companies are offering extensive validity.
In a clear attempt to challenge the steadily rising dominance of Reliance Jio, and to attract customers, BSNL has brought a new prepaid recharge plan to the open market. In other words, the newly introduced plan is not just for a select few "preferred" customers. BSNL hasn't openly promoted the plan yet. Perhaps it is hoping the value proposition alone could help publicize the plan. But it is still possible that the telecom company may start promoting the same.
BSNL Rs 1,097 Prepaid Plan Benefits and Details
The BSNL 1097 is an annual plan. In simple words, buyers recharging their prepaid mobile number with Rs. 1097 will get 365 days validity. Upon recharge, subscribers get a total of 25GB data. Interestingly, BSNL has not specifically mentioned how the 25GB can be consumed. In other words, the state run telecom isn't limiting the data usage to particular amount per day. This means buyers are free to consume the 25GB in any number of days. However, this also means there's no post FUP reduced speed, which means data will most likely stop completely.
In addition to the data, the plan also comes bundled with unlimited voice calling benefit. However, subscribers can make voice calls to numbers located in Mumbai and Delhi circles only. Although this may seem restrictive, the telco is not capping voice calls to 250 minutes or 1000 minutes like Vodafone India.
Another interesting aspect subscribers will have to note is that BSNL does not have complete 4G network yet. The telecos network still runs on 3G. In other words, subscribers to BSNL Rs. 1097 Plan will not get as high a speed they usually get in 4G networks. However, 3G networks usually have much better coverage, and hence rural subscribers of BSNL could benefit in areas which have rather sketchy network coverage.
Presently, BSNL has launched the Rs. 1097 prepaid plan only in Kolkata circle and it will be valid until January 6, 2019. It is not clear if BSNL will extend the prepaid plan to other circles. Although there are quite a few limitations, BSNL is not setting restrictions on how the data can be consumed. Moreover, this plan could significantly benefit subscribers who are heavy callers and spend hours in telephonic conversations.
BSNL Rs. 1097 Prepaid Recharge Plan Challenging Reliance Jio's 1699 Yearly Plan
The BSNL Rs. 1097 prepaid plan has annual validity, which is perhaps the only aspect that's similar to Jio's 1699 recharge plan. Jio's yearly prepaid plan offers 1.5GB of 4G data per day, unlimited voice calls which can be used across all the 22 telecom circles, and 100 SMS can be sent per day.
Needless to mention, the telco's annual recharge plan falls way short of Reliance Jio's plan. Moreover, given the restrictions of BSNL's plan, Jio's plan is quite liberal and expansive as it covers the entire nation. The only area in which BSNL's 1097 Plan may appeal to subscribers is coverage. Although relatively slower, 3G networks do have better reach and coverage. Additionally, the telco's annual recharge plan is significantly cheaper than Jio's annual plan.