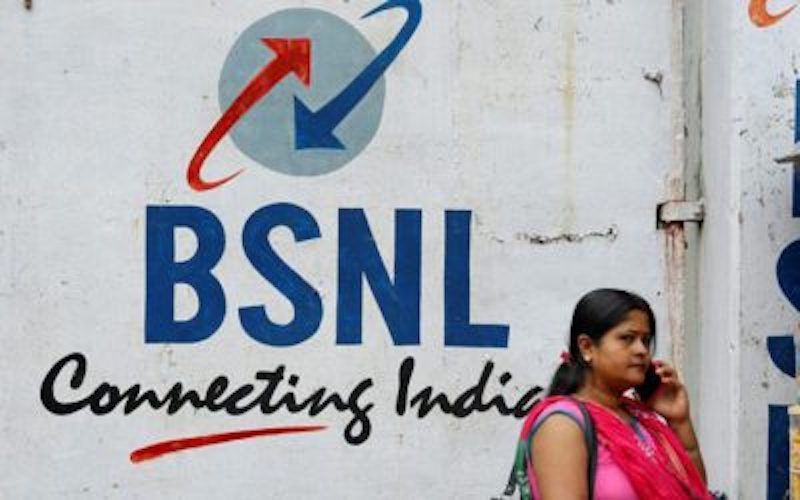 As part of the new trend of doling out long-term plans to mobile customers, BSNL has launched a couple of new prepaid plans with the validity of a whole year. While both plans for BSNL's mobile network subscribers come with a 365-day validity period, one of these is directly aimed at a prepaid plan by Jio, which was launched recently, worth INR 1,699.
The government-owned telecom giant has come up with a plan that is priced exactly the same—INR 1,699—and offers even more benefits compared to the Jio annual plan. BSNL has heated up the battleground by dishing out a total of 1.4TB of data for its second, pricier annual prepaid plan, setting a new precedent. Jio does not have two annual prepaid plans as of now, so this could be seen as BSNL's way of attempting to lure customers in the wake of an increasing influence of Reliance Jio on the telecom market in India.
BSNL Offers 'Recharge Se Azadi' With Annual Prepaid Plans
The two new annual prepaid plans by BSNL are introduced under the 'Diwali Mahadhamaka' umbrella of offers. The annual plan for INR 1,699 offers 2GB of data per day, which is more than the 1.5GB data you get with Jio. The BSNL plan also has a higher FUP speed of 80 Kbps, provides unlimited calling even on national roaming, and offers 100 SMS per day. You can also avail a free Hello Tune for the whole year, if you like. In comparison, the Jio prepaid plan for INR 1,699 gives 1.5GB data per day, 40kbps FUP speed, and the same 100 SMS and unlimited local and roaming calls.
Jio has only one annual prepaid plan, so BSNL has gone one-up on the private firm by offering two plans. The costlier plan worth INR 2,099 offers 4GB data per day, and all of the other benefits you get in the first plan, such as 100 SMS per day for a whole year and 80kbps FUP speed. Over 365 days, the 4GB of daily internet data amounts to 1460GB, or 1.4TB, which is a first with a large margin in the mobile network segment.
BSNL Tries To Counter Jio, But Still Lacks 4G
The offers detailed above may sound lucrative but there is a catch. The state-run telecom operator has only recently received the approval for providing 4G connectivity to its subscribers, which means that it could take a while before BSNL subscribers get to enjoy the benefits of 4G speeds. Jio subscribers have been lured mainly by the new 4G network, although, many have also complained of issues related to calling. While the nod from the central government for BSNL to run 4G services came in September, the process of allowing spectrum is still ongoing.
News reports last month quoted BSNL chairman, Anupam Srivastava as saying that the company will be allowed a spectrum in the 2100MHz band. BSNL has already rolled out 4G network in Karnataka and Kerala on a pilot basis, but pan-India permanent service roll-out is yet to begin.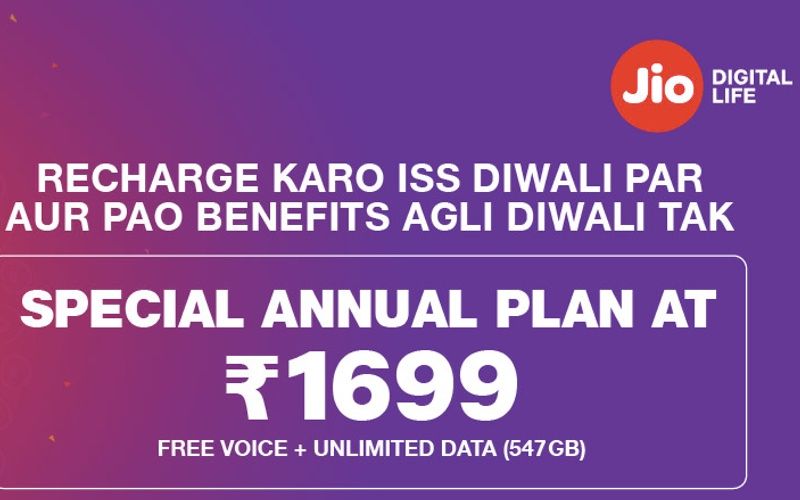 Jio Leads With First-mover Advantage, Wholesome Offers
At a time when most established telecom operators were not ready with 4G networks, Reliance Jio launched a massive torpedo of 4G network connectivity offers. It introduced the Voice over LTE concept, now popular as VoLTE and offered by Airtel too, for high-quality calling over its 4G network. It never offered a 2G or 3G network and went straight for the kill with its 4G network and a horde of recharge and postpaid offers.
After its September 2016 national launch, which was glamorized by support from Bollywood celebrities, Jio quickly established a lucrative ecosystem of internet services, such as a raft of apps for not just its subscribers but other network users as well. In the long list are JioCinema for HD videos, JioTV for live television streaming, JioMoney Wallet, JioMags and so on. While BSNL is still struggling to get an additional 5 Mhz in the 2100 Mhz band, Jio owns spectrum until 2035 in the 850MHz, 1800MHz, and 2300MHz bands, across all of India's 22 telecom circles.